Wine Cellar Refrigeration Systems for Your Residential or Commercial Project With Wine Guardian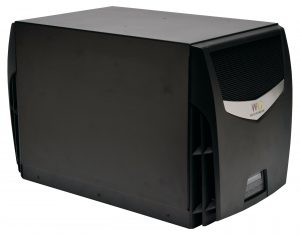 At Harvest Custom Wine Cellars and Saunas, we believe Wine Guardian refrigeration systems are one of the best units to help preserve your wine collection. These reliable units come in many different varieties including, ducted, ducted-split, ductless split, and through the wall units. There is a unit out there for every type of wine cellar.
Why Should You Choose to Have a Wine Guardian Refrigeration System Installed in Your Cellar?
Wine Guardian units have precise temperature and humidity control.
These systems are extremely energy efficient.
Their refrigeration systems are quiet.
They have a commercial-grade quality design.
>>> Click here to learn more about a recent wine cellar project in Williamsburg, VA where we utilized a Wine Guardian system.
What is the Best Cooling Unit for Your Wine Cellar?
There are many things to consider with a wine cellar build. One of the essential aspects of your design is the type of refrigeration system that is installed. Depending on the size and shape of the room, there will be certain cooling options that will work best for each kind of space.
If you install a unit that is too small for the room then the unit will have a hard time keeping your cellar at its desired temperature. If the cooling system is too large, your cellar might cool too fast. This will result in the unit not being able to keep the space at the right humidity.
It is imperative to have the right size and type of unit installed to preserve your wine collection properly. If your wine cellar is not able to stay at the right temperature and humidity, the collection could potentially be ruined. Work with the experts at Harvest Custom Wine Cellars and Saunas to select the best Wine Guardian refrigeration system for your cellar.
Learn More About Wine Guardian Refrigeration Systems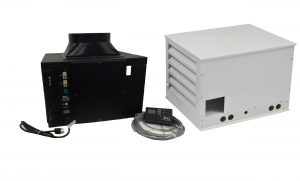 Are you unsure about the proper unit to have installed in your commercial or residential wine cellar project? With the large variety of Wine Guardian refrigeration systems out there we can help you select the best unit for any cellar design. Call us at 804-467-5816 today to get started on your wine cellar build. Feel free to reach out to us with all of your wine cellar cooling related questions.