Custom Wine Cellars for Your Richmond, VA Home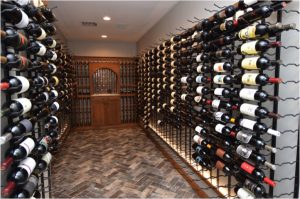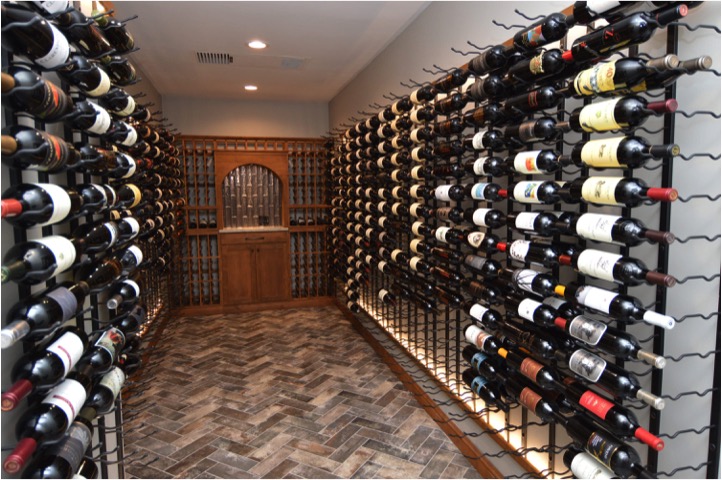 For this wine cellar project in Richmond, VA the homeowners contacted Harvest Custom Wine Cellars and Saunas after finding an image of a cellar they loved online. It was a goal of theirs to have the perfect climate controlled storage space for their wine collection to help age them properly. Having this image as a starting point, we were able to customize the cellar design to fit their specific storage needs. Browsing the internet for cellar design ideas is a great place to start with your wine cellar build because you can explain your personal style as well as what features you would love to have in your cellar. Check out our wine cellar project gallery for more beautiful custom cellar design ideas.
Custom Wine Cellar Fit for a Variety of Wines
The homeowners enjoy collecting wine from California, Oregon and other wonderful wine regions in the united states. They are also a part of various wine clubs so their collection is continuing to grow. It was very important that we made the best use of the space in this cellar to allow for their desired bottle count of around 2,000.
Custom Wine Cellars Richmond, VA
Metal Vintage View Wine Racking and Arched Niche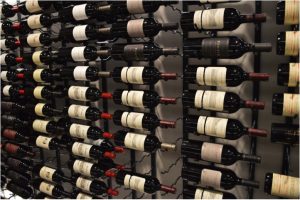 3D metal wine racking was used in this design to allow extra storage for the homeowners' collection. Having these Vintage View racks allows for the cellar to have a modern meets traditional style. The homeowner elected to have the metal horizontal display wine racking so it would be easy to view the labels and keep track of their wine collection.
We added the arched niche to this cellar design to allow even more customization. The niche is an alder wheat stain with an unlacquered finish. The wooden racking is from Iron Wine Cellars and the focal wall has valances above and below to set off the 3D vintage view wine racking. The niche along with the metal wine racking can hold around 1,680 bottles. At Harvest, we can customize the perfect wine cellar design for any style of home in Richmond, VA.
WhisperKOOL Cooling Unit for Richmond, VA Wine Cellar
The cooling system that was utilized in this custom wine cellar is a WhisperKOOL Series 8000 ceiling mount unit. Due to the fact that there was not a great way to duct out of this wine cellar, the condenser unit is located outside. The line set comes in from the evaporator and sits in the ceiling.
If we would have used a wall mounted system in this design we could have lost some of our racking capability. Having a ceiling mounted system was the best decision for this design to allow the cellar to hold a larger bottle count.
CLICK HERE to learn more about cooling units.
Custom Wine Cellar Doors
In this Richmond, VA project, the custom door from Iron Wine Cellars flows into the overall design and adds additional character to the room.
Wine Cellar doors are a great feature to add a cohesive theme to the style of your wine cellar. The door installed in this design matched well with our focal wall to achieve an overall flawless design. There are tons of door options for your wine cellar. Contact us today to learn more about custom wine cellar doors.
Wine Cellar Flooring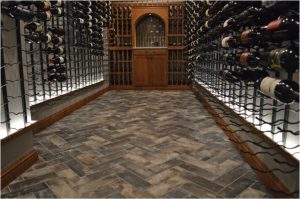 Another great way to customize your cellar to your style is with the type of flooring you install. In this cellar, a herringbone style tile was used to complete the classy look of this design.
Find the Perfect Wine Cellar Design for Your Home Today
With so many options out there for customizing wine cellars, it can be hard to determine the best features for your space. If you are unsure of where to start your project, at Harvest Custom Wine Cellars and Saunas we can take you through each step in the wine cellar build process. Call us at (804) 467-5816 today to start your custom wine cellar design in Richmond, Va.
>>> Check out our recent wine cellar build project in Williamsburg, VA.