Cellar Cooling
At Harvest, we like Wine Guardian because of the versatility and quality of the products that they offer for both residential and commercial applications
The Through-the-wall options have a sleek design and are perfect for smaller to medium size cellars and wine cabinets, and are relatively easy to install. These units are visible in the cellar, so racking configuration is very important to consider in the design process if you are building a cellar.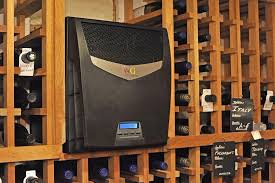 The Ducted and Split Systems come in a variety of types and configurations to support any size custom wine cellar. Since these systems are normally installed outside of the cellar and ducted into the cellar, this allows for more room for bottle capacity and racking design options.
Ducted System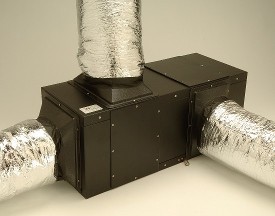 Split System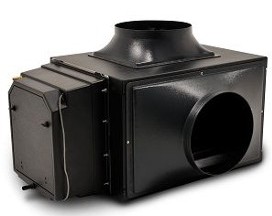 Wine Guardian products provide reliable temperature and humidification, low noise and vibration, making Wine Guardian the leader in the industry.
A two year manufacturer warranty is provided, with an option to warranty the compressor for three additional years.
Trying to figure out the best system for your cellar? The cubic sq/ft is not the only thing to keep in mind when purchasing a cooling system to protect your investment. We factor in all considerations when sizing the cooling unit to ensure that the correct system is installed.
Call Harvest 804.467.5816 today and let us use our expertise!