Design Your Dream Wine Cellar With Harvest Custom Wine Cellars and Saunas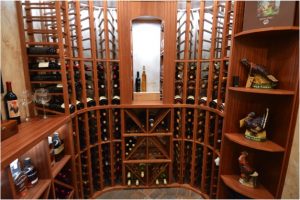 There are many different ways to design a wine cellar. From the racking to the cooling unit used to preserve the wine, there is no end to the many ways a cellar can be customized. Here at Harvest Custom Wine Cellars and Saunas, we can help you create a beautiful design for any space. From basement cellars to wine closets we've got you covered.
Questions to Ask Before You Get Started With Your Wine Cellar Build
What kind of room or space will your wine cellar be installed in?
What are the dimensions of the room?
Design Theme – Are you looking for a modern cellar design, traditional, or a mix of several styles?
What is the budget you would like to set aside for the wine cellar build project?
How many bottles does the cellar need to hold?
The Style of Racking – Are you looking for custom or kit racking? There are also many different stain and color options to consider.
Are you looking for a cellar used simply for wine storage or a design to wow your family and friends?
How to Design Your Custom Wine Cellar
Now that you have considered a few of the many questions associated with building a wine cellar, where do you start?
At Harvest, we can walk you through the wine cellar creation process. Give us a call at 804 – 467 – 5816 to speak with our expert design team or CLICK HERE to complete our request a quote form. Once we get an initial idea of all the cellar requirements, we will then create concept drawings. We also offer on-site design consultations.
Custom Racking, Refrigeration Systems, and Design Elements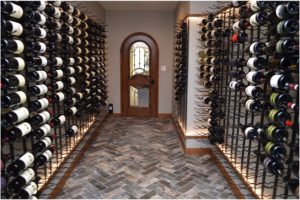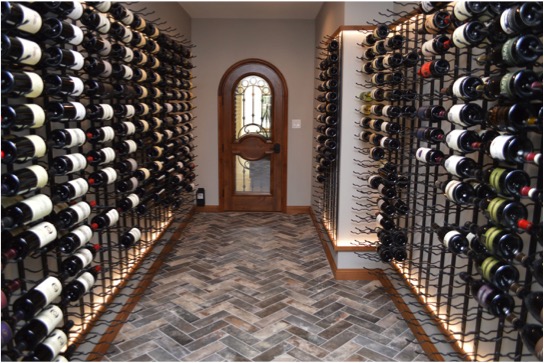 There are many elements that go into a wine cellar build. There are endless amounts of racking options. From contemporary to traditional, we can help you select the best wine racks for your cellar.
Wine Racking is available in many different shades and finishes to flow seamlessly into the design of your home. We can also show you samples of racking options. Take a look at our available product lines HERE.
With any custom wine cellar, finding the right cooling unit is a must. With years of experience in the industry, we can help you choose the right refrigeration system to properly preserve your wine collection.
>>>CLICK HERE to learn more about refrigeration units.
Not only are racking and refrigeration systems important to your overall cellar design, but there are also other creative elements to consider when planning your wine cellar.
Such as:
Would you like any murals or artwork displayed in the cellar?
Does your cellar need a custom door?
Does your cellar need a wine bar fit for tasting?
What kind of flooring will fit best with your style of cellar?
Work with the Specialists on Your Next Wine Cellar Project
We will work with you every step of the way on your wine cellar project. From design to installation we are here to answer all of your cellar related questions. Contact us today to get started on your custom design.
Wine Cellar Gallery
Traditional Meets Contemporary
Wine Cellar Island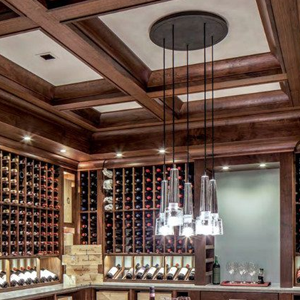 Wine Cellar
With lighting and display rows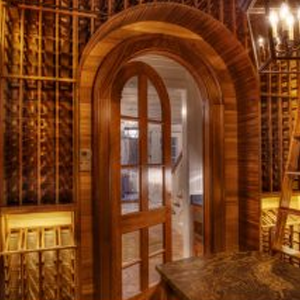 Arch Cellar Door
With Wine Cellar Ladder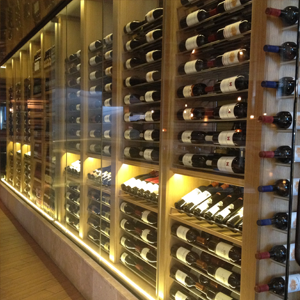 Contemporary Wine Racking
With High Display Rows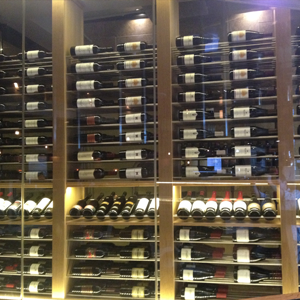 Contemporary Wine Racking
Label Forward Display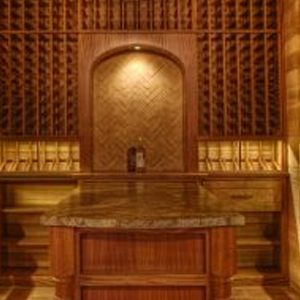 Wood Wine Racking
With Island and Neck Out Display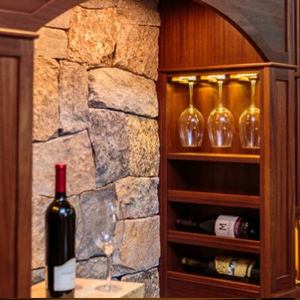 Stone Inlay Arch Display
"Hidden Wine Glasses"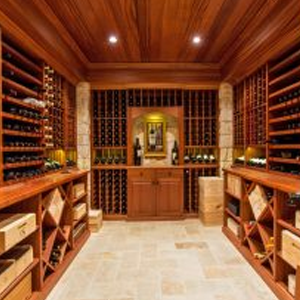 Wine Cellar with many Architectural Features
Diamond Bins, Cellar Countertops, Bulk Bin Storage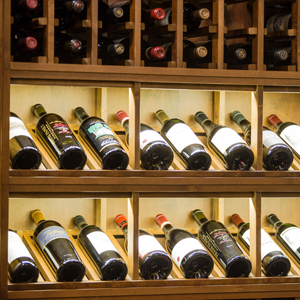 High Display Row
Features the next bottle to Cork!