What You Need to Know About Custom Wine Cellars in Mclean, Virginia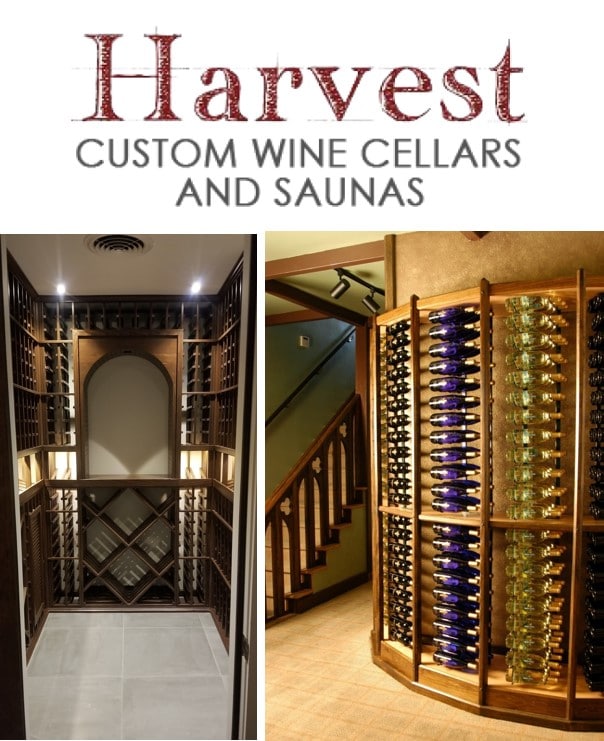 Harvest Custom Wine Cellars has been building refrigerated wine rooms for many years.  Our expertise makes us one of the most sought-after wine cellar specialists in Virginia, including Mclean. Find out how we design and install safe and beautiful custom wine cellars.     
How Our Experts Build Custom Wine Cellars in Mclean, Virginia 
Building custom wine cellars requires extensive knowledge and technical skills. The components must be chosen and installed carefully to ensure the wine rooms function with maximum efficiency. When you work with a professional, like Harvest Custom Wine Cellars, you will have peace of mind because they understand the importance of utilizing high-quality components and building wine storage rooms correctly.   
Harvest Custom Wine Cellars offers wine cellar construction services in Washington D.C., Mclean, Richmond, Baltimore, and other areas in and around Virginia.  Mclean is a community in Northern Virginia and lies in the Piedmont upland on the west bank of the Potomac River. Wine is a favorite beverage, wine collectors are increasing, and custom wine cellars are becoming in-demand. 
Our team follows crucial steps in building beautiful and safe custom wine cellars because we understand the vital role of ideal wine storage conditions in preserving the desirable characteristics of our client's wines. We offer innovative wine storage solutions for every budget.  
Planning Stage for Building Custom Wine Cellars in Mclean
Proper planning is the key to ensuring that all of our client's requirements are met and that everything is in place. One of the ways to help us determine the needs of our clients is to make a thorough assessment, which involves conducting an interview, visiting the site, measuring the room, checking the location, knowing the availability of an exhaust room and heat sources nearby, and the owner's budget.  
As a professional builder, Harvest Custom Wine Cellars takes note of every detail. Our goal is to exceed your expectations and create a safe storage haven for your prized wine collection. Working with an expert will prevent wine storage issues caused by the following:  
Lack of or poor insulation 

 

Incorrect size and installation of wine cooling system

 

Poor door quality 

 

Incorrect installation of door

 

The wrong type of wine cellar lighting

 
Creating a Design for Custom Wine Cellars: How We Do it
After gathering the information necessary for creating a custom wine cellar, we will create a design proposal to be submitted to the client. The design package is free for those who decide to work with us.  
The design consists of 3-dimensional drawings showing the different room elevations, racking styles, dimensions, and bottle capacities. It will help the clients visualize the completed wine cellar and allow them to make modifications depending on their preference. After finalizing the CAD images, we will submit them again to the owner, and once approved, we will start the construction phase.  
Wine Cellar Construction
Preparing the wine room for wine cellar construction is also a crucial step that should be done by a professional especially in projects where a refrigeration unit is required. Insulation of walls and ceiling, framing, plumbing, and installation of electrical wiring and outlets are some of the vital steps in making sure that the space will be ideal for long-term storage.  
Wine Room Insulation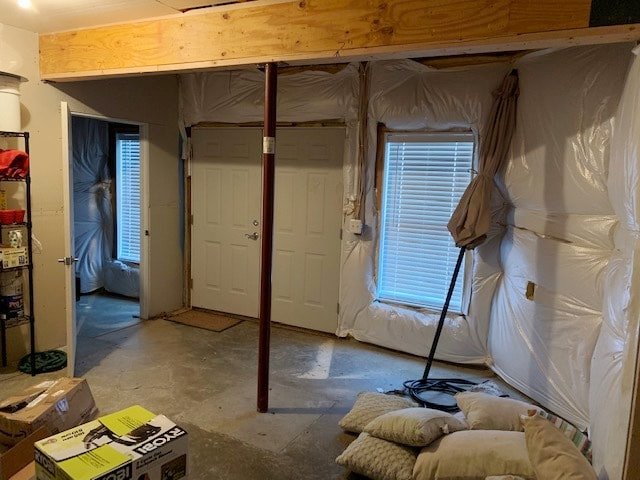 Why should we insulate custom wine cellars in Mclean, Virginia? Wine room insulation will create an airtight seal in refrigerated wine rooms. When done correctly by an expert like Harvest Custom Wine Cellars, the temperatures and humidity levels will be regulated, resulting in stable wine storage conditions.  
When building wine cellars, our team insulates the walls and ceiling to prevent the hot air from entering and the cold air from escaping the wine room. Air leakage can be detrimental to the wine's quality as it can result in extreme changes in the wine cellar environment.  
Another advantage of correct insulation of wine rooms is longer lifespan of the wine cooling unit. When the conditions in a wine cellar are stable, the climate control unit will not be forced to work harder to achieve the ideal conditions need for wine aging. 
A lack of or poor insulation will break down the equipment, causing you to spend on the repair or replacement of your unit. Correct insulation will also lessen your energy consumption.    
Professional Washington, D.C. wine cellar contractors like Harvest Custom Wine Cellars use and recommend polyurethane closed-cell spray foam insulation because of its many benefits. It is the most efficient type of insulation. It can fill even the smallest gaps or cracks. Moreover, it is also cost-effective because it can act as both an insulator and a vapor barrier. You do not have to spend on a separate vapor barrier. A vapor barrier is needed to separate the warmer environment outside from the cooler environment inside the wine cellar.  
Choosing and Installing the Wine Cellar Cooling System  
After insulating custom wine cellars in Mclean, Virginia, the wine cooling system can be installed. Choosing a refrigeration unit requires the help of an HVAC expert. Our team performs a heat load calculation to help us determine the right size of the climate control system.  
We will also help choose the most suitable type of refrigeration system for each project. We offer trusted brands of wine cooling units, including Wine Guardian, WhisperKOOL, CellarPro, and Cellarmate.   
Wine Rack Styles and Materials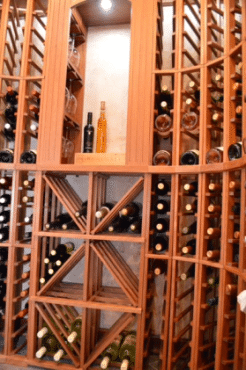 Whether you want custom racking or modular kit wine racks, Harvest Custom Wine Cellars can help. Custom wine racks are more expensive than ready-made storage units. However, these wine racks will be manufactured according to the size and shape of your wine room and the  style that will reflect your personality. With kit wine racks, you can choose from the available styles and sizes to suit your needs.  
Our wood wine racks can be made from one of many high-quality wood species, including the following: 
Pine

 

Premium Redwood

 

Malaysian Mahogany

 

Philippine Mahogany

 

Knotty Alder

 

Clear Alder

 
Work Our Experts in Building Custom Wine Cellars 
If you plan to start your wine room project, you must work with a professional builder of custom wine cellars to ensure that all of your requirements are met. If you are in Mclean or any area in Virginia, please do not hesitate to call Harvest Custom Wine Cellars at 804) 467-5816!