Work With Baltimore's Best to Design and Build Your Custom Commercial Wine Cellar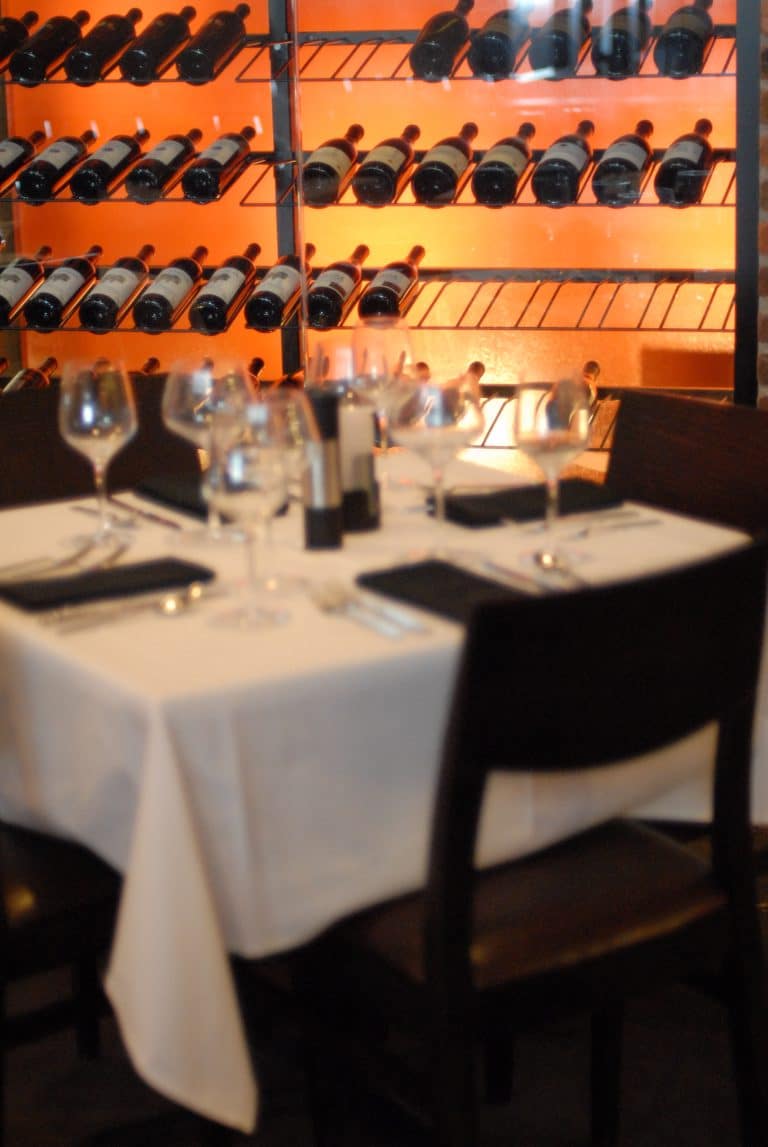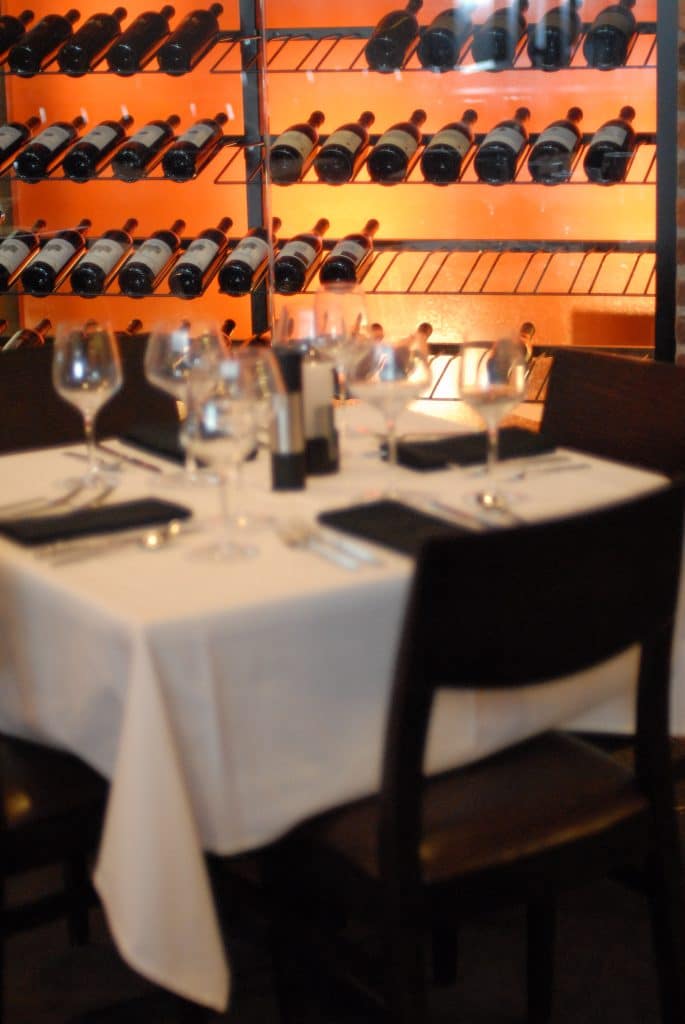 Any business that sells wine has the potential to flourish with the right investments. Among the many things that these businesses should invest in is a well-designed and properly built commercial wine cellar. A great-looking wine display will help attract more customers, which can consequently lead to an increase in sales!
Whether this is the first wine storage you've considered for your business, or a remodel of an existing unit, we're sure you've got questions! Learn more about our custom commercial and hospitality wine storage systems below, and when you're ready to talk with an expert, Harvest Wine Cellars and Saunas is here to answer your questions and create a custom design for you.
An Impressive Commercial Wine Cellar is an Effective Customer Magnet
The most successful businesses are those that place a huge importance on marketing strategies. If you own a wine retail store or a restaurant, you want to take into consideration all solutions that could draw more customers into your business. You certainly want to display your products in the most attractive way possible. This is where our help comes in.
We, at Harvest Wine Cellars, are a team of trained master commercial wine cellar builders in Baltimore, MD; Richmond, VA; and the surrounding areas. Our experts take pride in their many years of experience, which have helped them understand the impact of a stunning wine display on your business.
Our wine cellar specialists are known for creating one-of-a-kind designs that are sure to create a positive impression with your customers. Whether you want a traditional or modern style of wine storage facility, our team can make it happen for you.
Elements of a Stunning Commercial Wine Display
There are various ways to design your Baltimore commercial wine cellar. The design you want to achieve should match the existing style of your commercial establishment. To create a unique and stunning display, consider adding the following elements to your storage structure:
Glass Enclosures
Glass enclosures provide a distinctive visual impact to your commercial wine cellar. Glass-enclosed wine displays allow customers to see your best wines in clear view. This makes it easy to view the labels you offer, even from outside the storage unit. This is a great way to showcase your best products and increase your sales.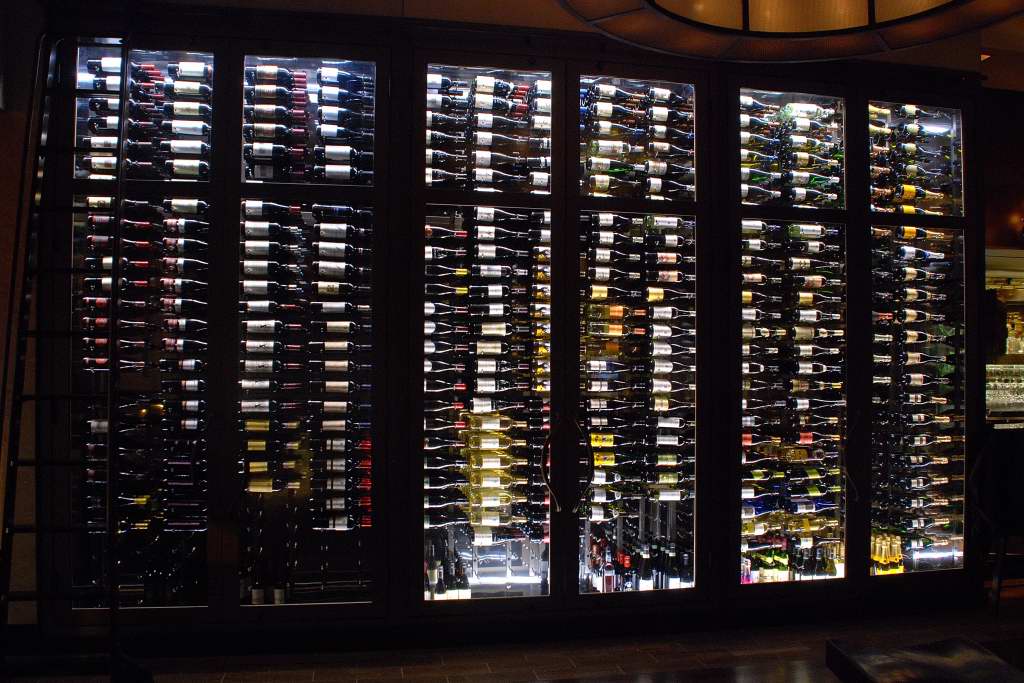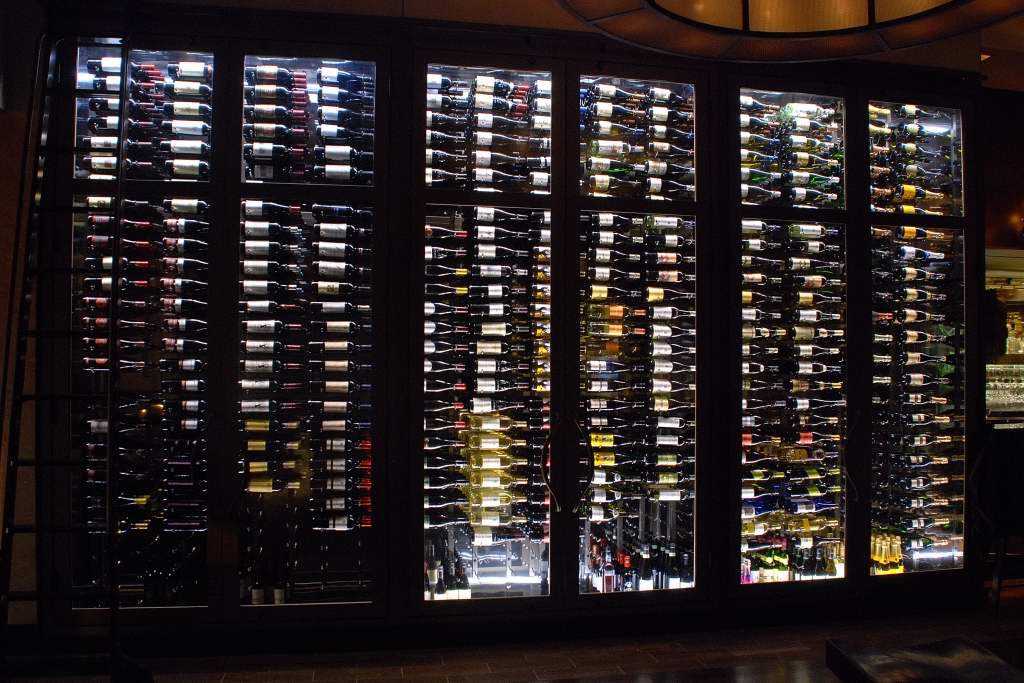 Stylish Wine Racks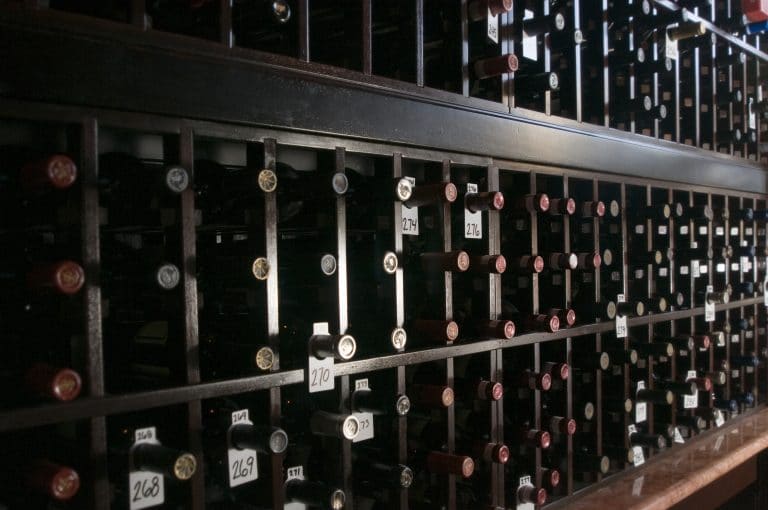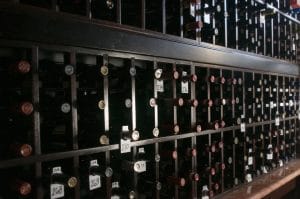 The type of wine racks you install in your commercial wine cellar depends on the style you want to achieve for your business. For example, if you want to create a rustic and traditional ambiance, install wooden wine racks. If you are aiming for a more modern or contemporary appeal, the consider installing metal racking systems. You can also opt to have a combination of wooden and metal racks in your storage space.
Wooden Wine Racks for Commercial Wine Cellars in Baltimore, MD
Wine racks made of wood have always been incredibly popular. This is perhaps because of the timeless appeal that wood brings to any cellar, as well as the versatility that can be achieved with a custom racking system. You can create a warm ambiance in your commercial wine display if you choose the right wooden racks.
There is a wide variety of wood species that are used for building wooden racking systems. The best types include Premium Redwood, Mahogany, and Pine. These wood types are especially durable in highly humid conditions, that's why they are the perfect choices for climate-controlled storage rooms, like commercial wine cellars. Wooden racks can also be flexible in aesthetic appeal, especially if stains and finishes are applied.
Vintage View Metal Wine Racks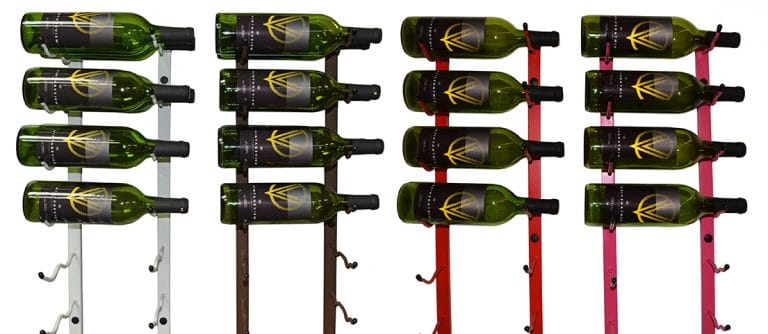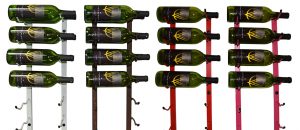 There is no other metal wine rack manufacturer in all of the United States that is more trusted than Vintage View. They provide stylish metal racks made from high-grade steel. Their wine storage solutions are best for contemporary commercial wine displays.
If you have a limited space available to build your small commercial wine cellar in Baltimore, Vintage View's wall-mounted metal racks are ideal to install. But if you have a bigger space, you might want to consider installing their stand-alone metal racks, or a combination of styles and arrangements. These stand-alone metal racking systems are available in various heights.
Vintage View metal wine racks are also known for their label forward orientation. This design feature displays wine bottles facing out, which means that customer will be able to find their preferred labels easier! We're happy to answer any of your questions about racking, just give us a call!
A Dependable HVAC System for a Commercial Wine Display
A functional commercial wine refrigerator must have a dependable cooling system installed. This must not be any type of cooling unit. It has to be an HVAC system specifically designed and built for wine storage.
Keep in mind that wine storage has very specific temperature and humidity requirements. The average air-conditioning systems and kitchen refrigerator cannot provide the required moisture and coolness that are needed to keep wines from spoilage. The ideal cooling equipment for a commercial wine cellar in Baltimore, MD is one that can keep the storage facility within 45 to 65 degrees Fahrenheit and maintain humidity at around 70%.
There are various brands and types of commercial wine cellar refrigeration systems available for your Baltimore, MD business. The type that best fits your storage facility depends on numerous factors, such as the dimensions of the cellar, bottle capacity, and location of the wine room. It is wise to consult a wine cellar HVAC expert on this matter, to ensure that you purchase and install the appropriate cooling system.
Trusted Master Builder of Commercial Wine Cellars in Baltimore, MD
Harvest Wine Cellars is a team of master builders that are thoroughly experienced and highly trained in building robust and aesthetically superior commercial wine cellars in Baltimore, MD and the surrounding areas. We place immense value on keeping our customers happy. That is why in all of our construction projects, we always make sure that we meet our client's functional needs and style preferences. How do you want your commercial wine display to look? Talk to us today, and we can create a 3D cellar design for you! Contact us at (804) 467-5816!