Home Sauna Designs that Suit Your Style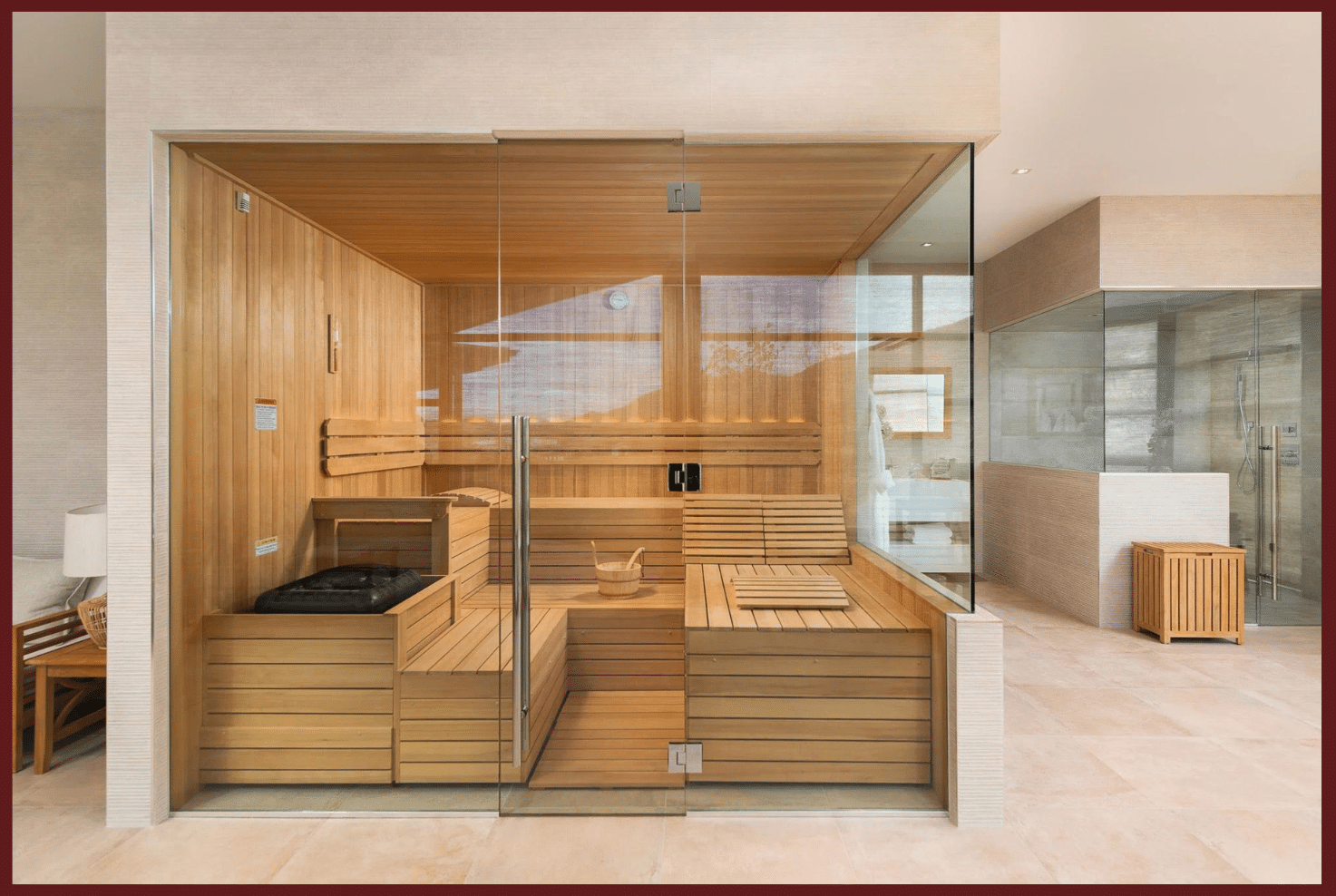 Having suitable home sauna designs can significantly affect your space's aesthetics and functionality.
With a custom sauna, you can choose the size, shape, and materials best suit your needs and preferences.
Therefore, investing in a custom home sauna design is a wise choice for anyone looking to improve their health and well-being while creating a luxurious and personalized space in their home.
If you're considering adding a home sauna, it's a good idea to pick a theme to help you focus on what you want.
Our experts at Harvest Custom Wine Cellars and Saunas are here to help you explore the world of home sauna designs and find the perfect fit for you!
Exploring the Types of Home Sauna Designs
Incorporating time in a sauna has many benefits for your health and well-being, including detoxification, improved circulation, stress relief, and rejuvenation. Spending just 10-15 minutes in a sauna can make a significant impact, and many homeowners consider investing in a personal sauna for their residences in Richmond.
Selecting the right sauna design can be a challenge. What type of home sauna fits your needs?
How Do Home Saunas Operate?
There are many different sauna options available on the market today. When it comes to the exterior design of your sauna, you can choose from traditional, modern, or contemporary styles. But when it comes to the inner workings of your sauna, there are three main types to consider. These include the infrared, dry, and steam sauna, each operating differently to produce heat.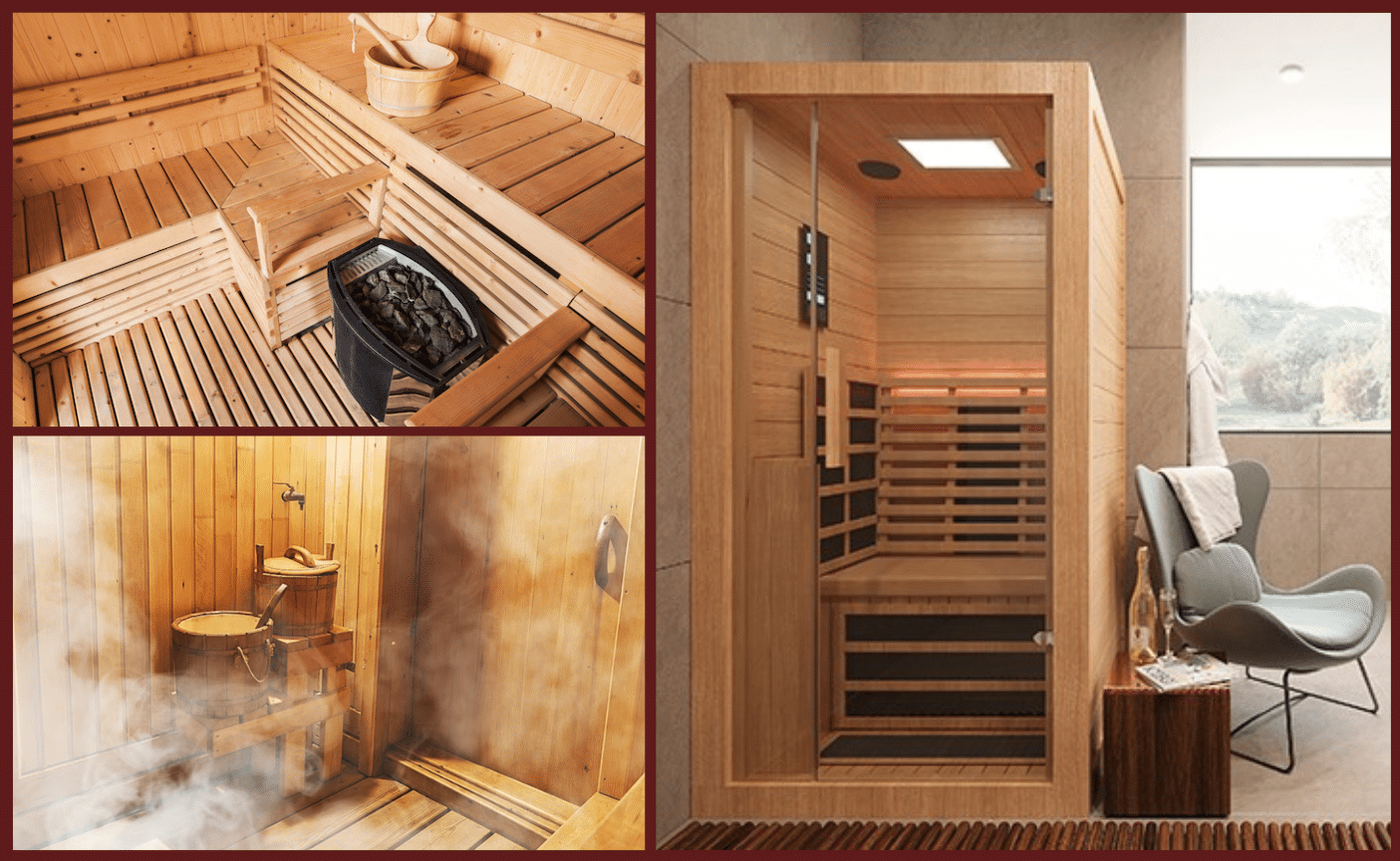 A dry sauna uses an electric heater to heat the room through the walls. In contrast, an infrared sauna relies on infrared lamps that emit electromagnetic radiation to produce heat. While the temperature inside an infrared sauna may be lower than that of a dry or steam sauna, the heat benefits tend to penetrate your body more effectively.
Meanwhile, a steam sauna is a more traditional option that produces heat via the contact of cold water and heated rocks. While this method can be effective, it does require more maintenance to prevent mold, as the steam creates additional moisture in the room. If you're looking for a more convenient option for your home sauna in Richmond, you might choose an infrared or dry sauna. Check out Helo, one of our Quality Sauna Providers at Harvest Custom Wine Cellars and Saunas!
Variations of Home Sauna Designs To Choose From
Regarding saunas, there's no need to compromise on the exterior design. Whether you prefer an infrared, dry, or steam sauna, you can create a look that reflects your style! We have one of America's Trusted Sauna Providers, the Finlandia, to help you embark on an amazing home sauna construction process!
Let's explore each option:
Wooden Home Sauna: Indulge Wellness with Nature
For a more natural and grounding sauna experience, wooden home saunas, such as outdoor barrel saunas, are an excellent option. However, it's important to note that wood is more heat-sensitive than cement or stone and can be susceptible to mold and fungi growth if not properly cared for.
To ensure your sauna remains safe and enjoyable, choosing the right type of wood is crucial. Popular options include Hemlock, Western Red Cedar, Spruce, and Aspen, each with unique properties.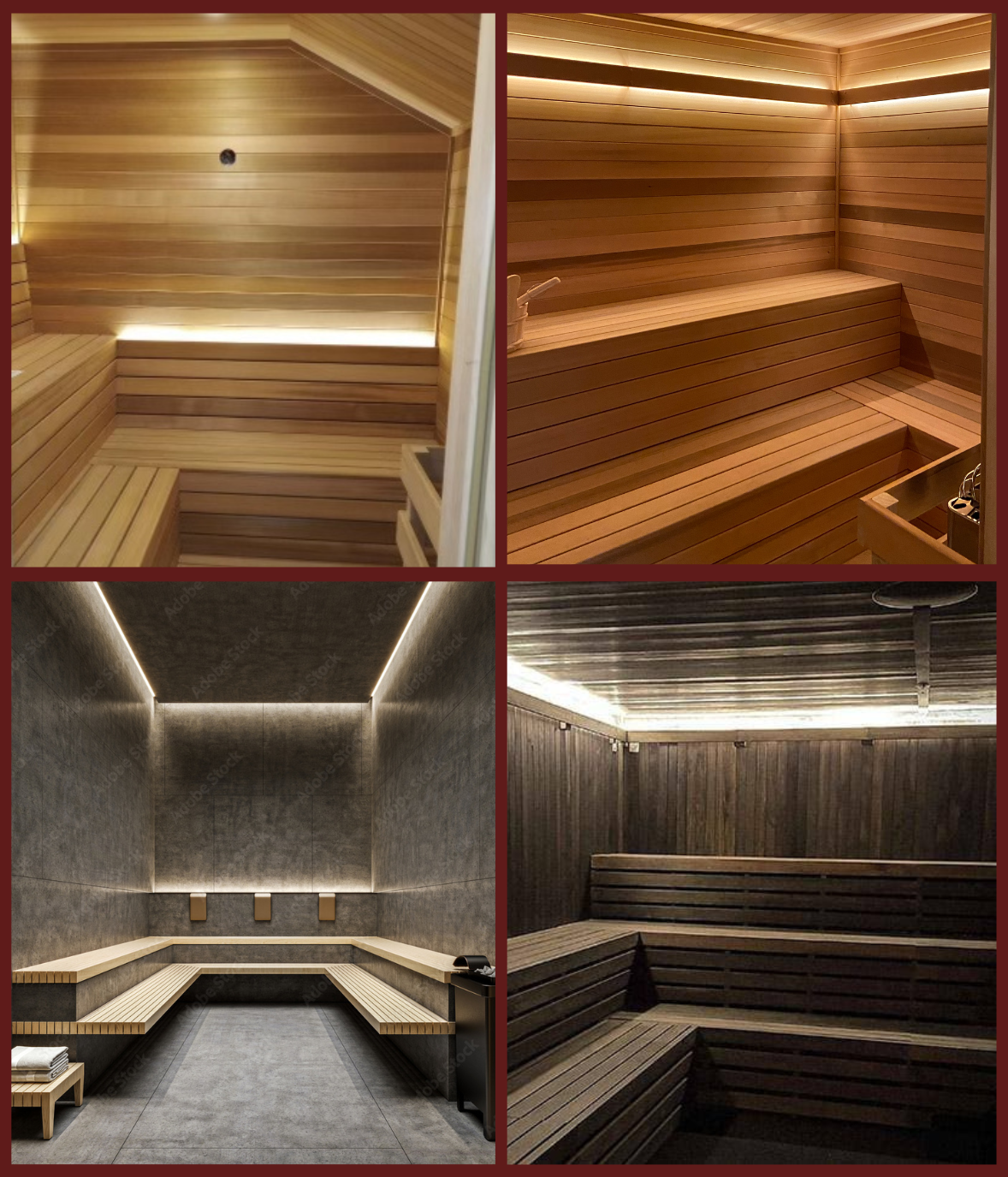 If you or your family are allergic to allergens, odorless and hypoallergenic options like Basswood or Canadian Hemlock may be ideal.
Cedar or Eucalyptus wood might be just what you need if you're looking for a relaxing aroma.
Concrete Sauna:  Embracing Sleek and Modern Approach
Home saunas made of concrete offer many benefits, including durability, insulation, and customization options. Unlike traditional wood saunas, concrete saunas are built to last and offer superior insulation, which means you'll save money on energy costs.
Additionally, concrete saunas can be customized to fit any space and design preference. Overall, home saunas made of concrete are an innovative and practical choice for those looking to invest in their health and wellness.
Transitional Design: Fusing Home Sauna Styles
You can incorporate various materials to create a unique and personalized look when designing your sauna.
For instance, you may have wooden benches alongside stone brick walls and concrete flooring or a rustic sauna with a glass door. However, it's crucial to note that building a custom sauna requires careful planning and execution.
Always seek the assistance of professionals to avoid the risk of fire emergencies caused by improperly installed heating equipment.
Know the Essential Components in Building Home Saunas
Here's a quick run-through of our construction process for building your home saunas:
Framing and Insulation
When building our saunas, we prioritize sturdy frames as their foundation. The thickness of the studs we use will depend on the sauna's location, as they need to house the insulation. We might need wider joists and studs for thicker insulation if you opt for a custom outdoor sauna.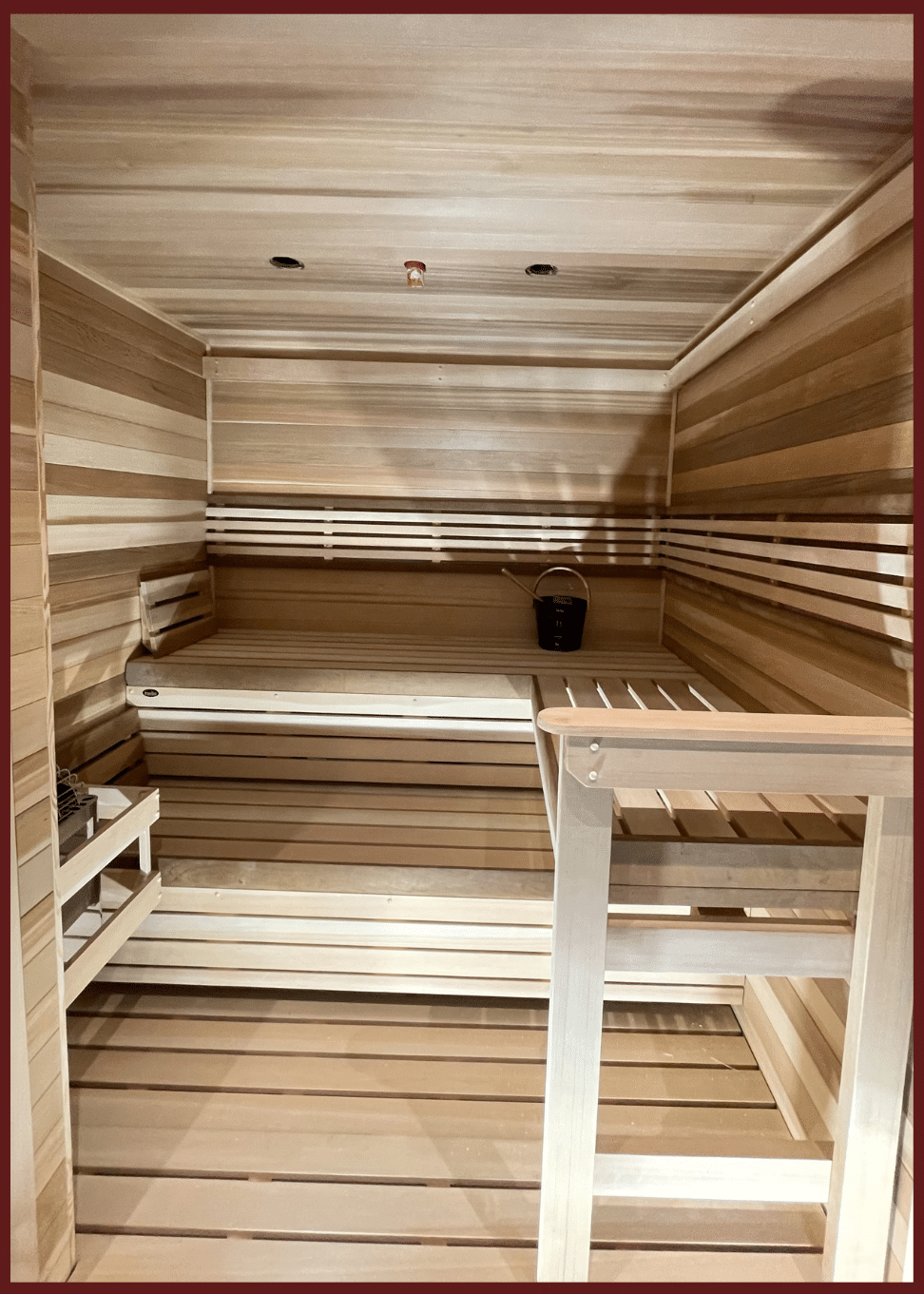 Choosing saunas is not as complicated as wine cellars when it comes to insulation types. We don't focus on specific R-values, and using closed-cell spray foam insulation is unnecessary.
You can stick to regular insulation, similar to what's used in your home.
We ensure the framing or sauna's height is between 7-8 feet for safety reasons. This height allows people to experience safe heat levels without the sauna becoming a fire hazard.
Radiant Barrier
Once the framing and insulation are in place, it's time to add the radiant barrier.
This unique barrier is designed to stop specific molecules from passing like a vapor barrier.
However, it keeps heat inside the sauna instead of keeping out moisture. By preventing heat from escaping through the walls, the radiant barrier helps to maintain a comfortable temperature inside.
Heater Installation
The following step involves the electrical wiring, typically linked to your heater and source. The wires will be concealed behind the wall for infrared saunas, while for dry saunas, the wires will be directed toward a contractor box. Our electrical systems usually operate at 208 or 240 volts.
After installing the heaters, the next task is to install the vents. We always ensure that heaters have vents nearby, around 4-5 inches, to prevent overheating. It's important to note that regulatory standards dictate that the maximum temperature for saunas should only be 194 °F.
Interiors
The final steps in building your sauna involve installing the interior walls, ceiling, and flooring. For a polished look, you may want to consider using the tongue and groove technique when using wood. Additionally, most saunas have two levels of benches – lower benches, approximately 18 inches tall, and upper benches, about 36 inches tall.
For added convenience, we can also install a thermostat inside your sauna to ensure the temperature remains safe. However, many modern saunas, such as infrared and dry options, already have a digital thermostat that automatically adjusts to your desired temperature.
Elevate Your Dream Home Sauna Design with Harvest Custom Wine Cellars and Saunas Experts!
Are you searching for a personalized sauna for your home in Richmond or the nearby areas? Harvest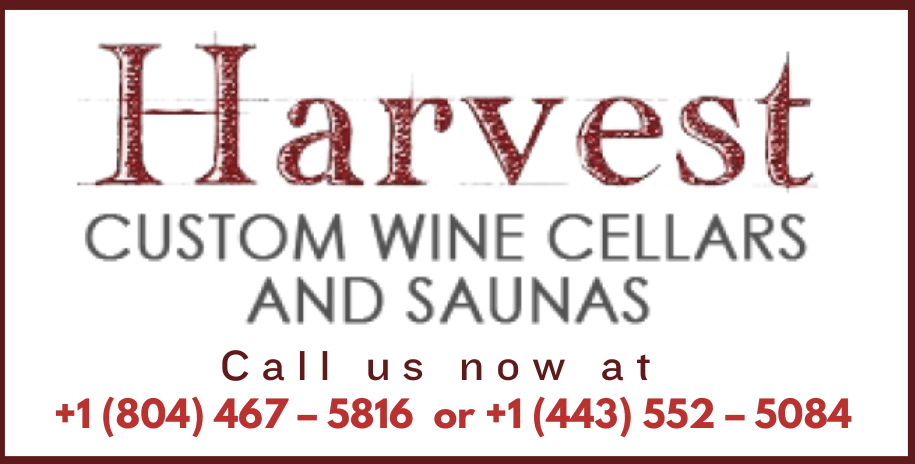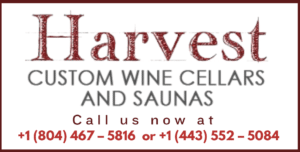 Custom Wine Cellars and Saunas is the perfect solution for you! Our expert builders and designers are dedicated to creating saunas that cater to your needs and wishes.
With the best sauna heaters from reliable industry manufacturers, you can be confident that your sauna experience will be unparalleled. Take the initial step towards enhancing your well-being by contacting our team today.
We are eager to assist you in choosing the ideal home sauna design. Contact us at  +1 (804) 467 – 5816 or +1 (443) 552 – 5084 now, and let our sauna experts guide you on an incredible wellness journey!