Wine Racking Design
A Virginia Home Wine Cellar Expert Can Prevent Future Problems by Installing the Ideal Racking and Cooling System
How would you feel if you realized that you picked the wrong wine racks only after the installation of your Virginia wine cellar? Some homeowners might also choose the inappropriate type and size of wine cooling system. These scenarios can be avoided by working with a professional builder like Harvest Wine Cellars and Saunas.
Building Your Wine Cellar with a Professional Wine Cellar Builder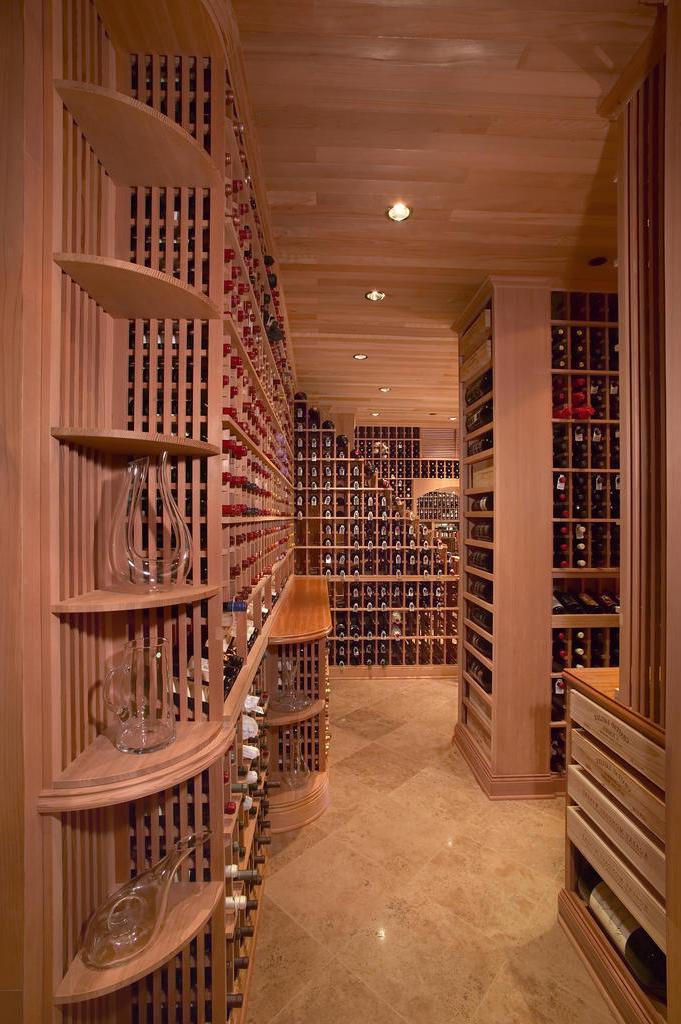 There can be endless problems that might occur after your wine cellar was built. Common problems are mainly caused by the wrong wine racks and incorrect refrigeration system.These can cause significant expenses in the future.
The best way to prevent this situation is to hire a professional wine cellar builder like Harvest Wine Cellars and Saunas. This company has been in the construction industry for many years, providing wine enthusiasts turnkey solutions for their storage needs. They take everything seriously from the planning stage until the completion of the project. They always ensure that every component is chosen based on your requirements and personal preference.
The Importance of Choosing the Right Design and Material for your Wine Rack System
When designing home wine cellars in Virginia, the wine rack design and material are important elements that must be carefully determined by your chosen builder. At Harvest Wine Cellars and Saunas, we offer various styles and options to create a fantastic wine storage display for your collection.
Ideal Racking Design for Home Wine Cellars in Virginia
At Harvest Wine Cellars and Saunas, we can create the perfect design according to the size and shape of your room, the number of bottles intended to be stored, budget, personal preference, and the overall ambiance that you want for your wine cellar.
Making a careful assessment on all of these factors can help them come up with a stunning design that will b ethe envy of others and will make the drinking experience more enjoyable. It can also help them choose the right wine rack configurations that will suit your needs.
Modular Racking System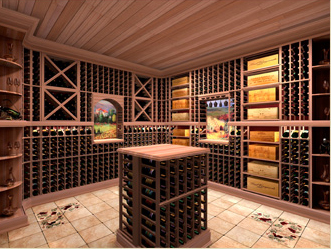 You may opt for modular wine rack kits, which are commonly used in building semi-custom wine cellars.
They are pre-designed and available in various sizes. Although they are not customized according to your specific needs, they can provide a custom-like feel without having to spend as much as the cost of the fully customized racking. They are also manufactured with the same level of quality as the custom storage units.
On the other hand, opting for custom wine racks can create a truly unique space for your collection at home. This wine storage solution allows wine enthusiasts to combine different configurations in their wine rack system, incorporate their own design, and maximize storage efficiency.
Custom wine racks are commonly used in Virginia residential wine cellars built in odd-shaped spaces. They can be manufactured to suit the shape and size of your wine room.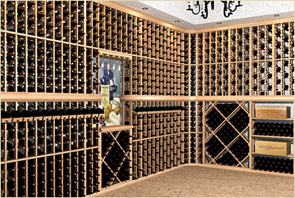 The WineMaker Series is the ideal solution for homeowners who are planning to expand their collection in the future. These modular wine racks are known for their versatility. You can purchase a few units of these wine racks and add more as you go along. They can be stacked on top of each other to create more storage space for your bottles.
These wine racks, which are made of an attractive and quality wood material, can be mixed and matched to fit nicely in your wine room. When designed and chosen carefully, modular racking can create an organized and appealing storage space in your home.
If you want to add a luxurious feel to your Virginia home wine cellar, Harvest Wine Cellars and Saunas recommends the Designer Series wine racks. These storage units are built with sophistication.
They can be manufactured from redwood, prime mahogany, or rustic pine. Any of these wood species can go well with any existing décor in your living space. Some of the racking styles available are waterfall rack, tabletop, diamond bins, individual bottle storage, quarter round display rack, and solid diamond cube.
Racks from the EcoWinerack collection are perfect for collectors who want to have an eco-friendly feature in their wine cellar. These caramel colored storage racks are crafted from bamboo, which is considered a renewable material that grows very fast. Bamboo can be harvested after 1 to 5 years. This material is also known for its stability, durability, and ability to withstand the humidity in wine cellars. When well taken care of, these wine racks can have longer lifespan.
Vintner Series wine racks are highly recommended for those who have a tight budget and space. By using these wooden wine racks, you can have a custom-like storage facility for your favorite vintages. You can mix different racking styles to achieve the look that you want for your cellar.
With this storage solution, you don't have to worry about finding more space for additional bottles in your collection. Vintner Series wine racks are stackable. You can purchase them in Rustic Pine, Premium Redwood, All Heart Redwood, or Prime Mahogany.
Custom Wine Racks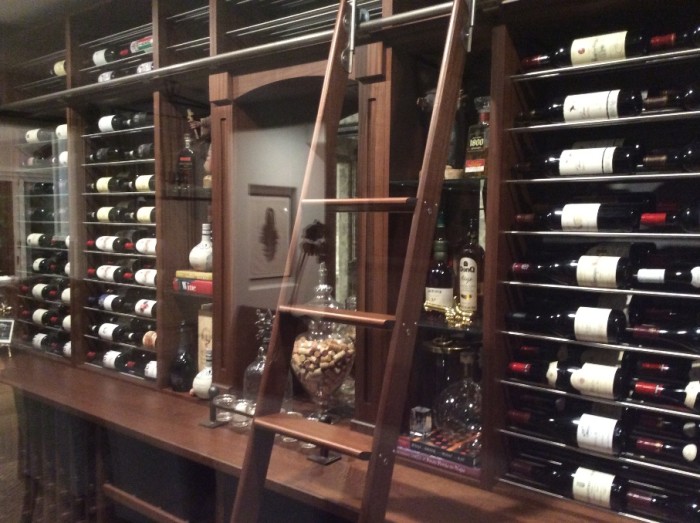 For many homeowners who care much about the aesthetic appeal and functionality of their Virginia wine cellar, custom racking is the ideal option. Custom wine racks can fit any size room.
If you are planning to build a cellar under your stairs, or in any odd-shaped room, Vintage Wine Cellars would be more than happy to create a magnificent design that meet all your needs.
They have completed stunning custom wine cellar projects in many parts of Virginia.
You Will Need a Storage Expert to Determine the Ideal Wine Cooling System for Your Cellar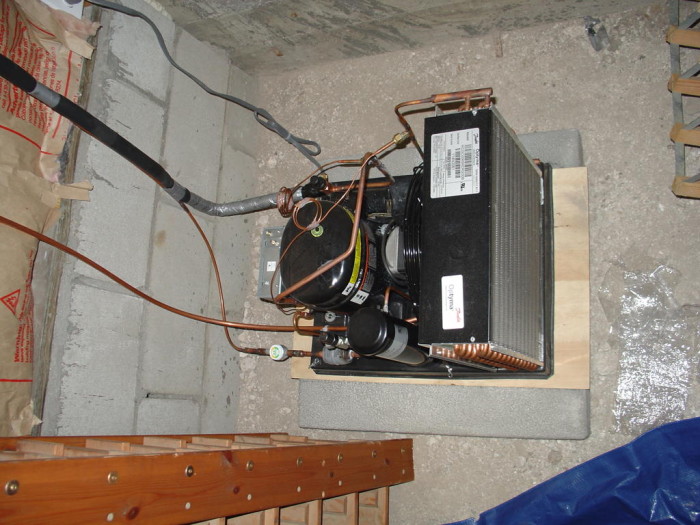 The wine cooling system plays a very important role in the proper maturation of wine. It must be of the right size and capacity to ensure that the temperature and humidity levels are regulated.
Harvest Wine Cellars and Saunas can help you choose a refrigeration unit with the correct size and capacity. The wrong cooling unit will not be able to preserve your wine's quality. This will prevent unwanted expenses in the future.
Looking for a Wine Storage Expert?
Working with Harvest Wine Cellars and Saunas can make your home wine cellar in Virginia a safe and beautiful place for your collection. If you need help, call us NOW or request a FREE 3D custom design!