Beautifully Crafted Residential Custom Wine Cellars for Your Baltimore Home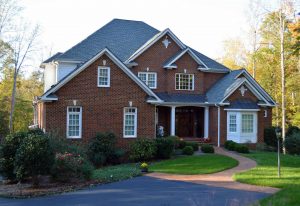 Is it your dream to add a custom wine cellar to your Baltimore, MD home? At Harvest Custom Wine Cellars and Saunas, we can design your ideal cellar for any room or space. Contact us at +1 (804) 467-5816 today to start your project.
The construction of this beautiful residential wine cellar began when the homeowner was looking for a custom design to store his wine and whiskey collection.

Genuwine Cellars Mahogany Racking for Baltimore Residential Wine Cellar
Baltimore, MD – Custom Residential Wine Cellars
When planning a wine cellar build it is important that you find the best racking options to fit your personal style, budget, and storage needs. A unique aspect of this cellar is that the homeowner is also a whiskey collector. He needed racking that could meet his storage requirements for wine as well as show off his collection. Shelves were incorporated into this design to store the homeowners' favorites in his whiskey collection.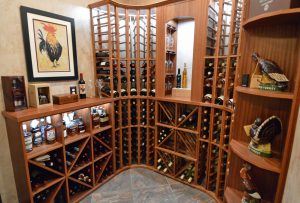 The racking for this project was supplied by Genuwine Cellars. The rich mahogany coloring flows seamlessly into the theme of the space. The homeowner wanted to use a darker wood although the stain was not as much a priority to him. The decision was made to use a clear lacquer so that the racking would give off a lovely sheen in this residential cellar.
Take a look at our available wine racking product lines HERE.
Lighting Options for Wine Cellar Construction
There is an almost unlimited amount of lighting options that can be installed in your wine cellar to highlight any collection. In this design, there were a few types utilized to really make this cellar stand out. Display row lighting was used as well as ribbon lighting along the top of the racking, while puck lighting was used above the niche in the center of the focal wall.
There is an ability to dim the ceiling lights in this design. LED lighting was used for these. They can be adjusted so that the homeowner can select his lighting preference. It is a great option to use LED lighting for a wine cellar because they emit very little heat.
Accessories that add Personal Flare to Wine Cellars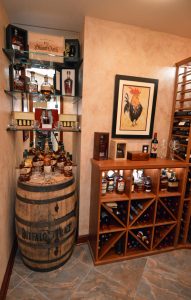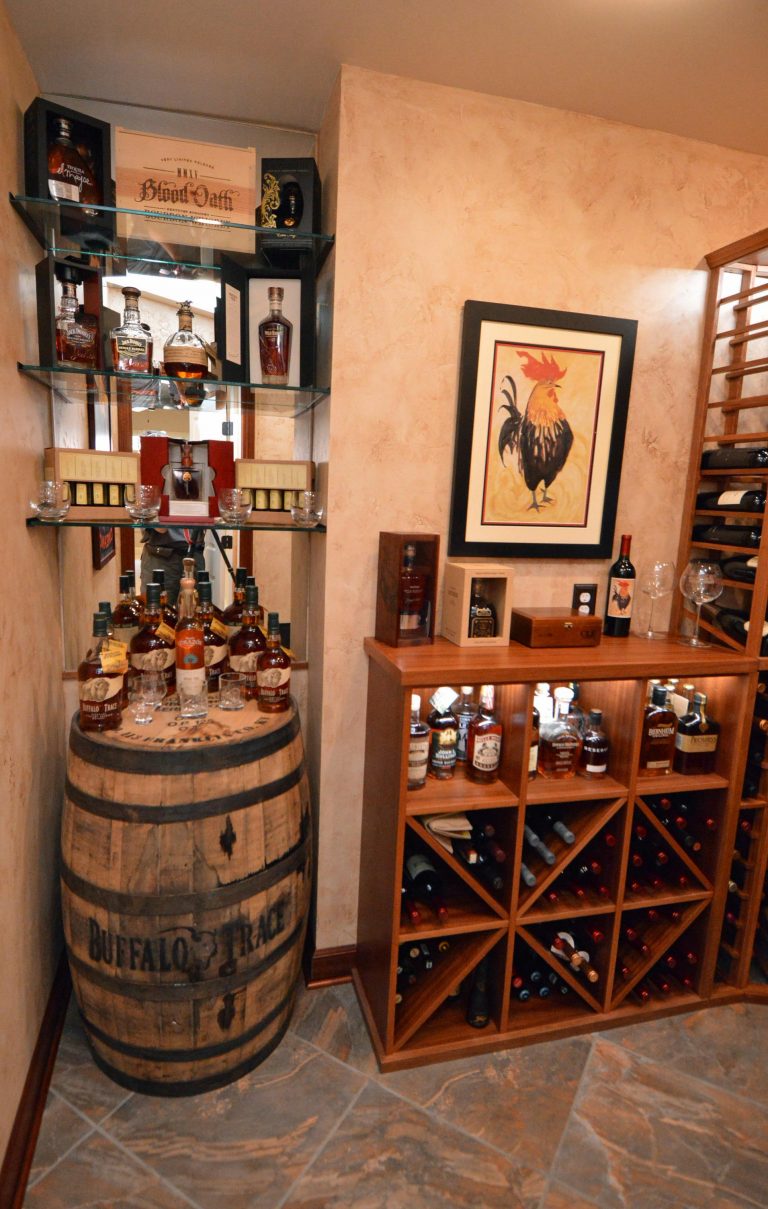 Adding accessories to your wine cellar is a wonderful way to make any design more customized. In this cellar, an oak barrel was incorporated as a table for additional storage of the homeowners' whiskey collection.
What are other accessories that can be added to a wine cellar?
Paintings
Sculptures/Art
Chandeliers
CLICK HERE to see our recent post about wine cellar design trends.
Wine Cellar Design from the Experts at Harvest Custom Wine Cellars and Saunas
Do you want to have a residential custom wine cellar build in your Baltimore home but don't know where to start? At Harvest Custom Wine Cellars and Saunas, we provide on-site consultations and 3D CAD drawings. From the initial design to the completion of your project, we will be there to answer your questions each step of the way. Contact us now to start your dream design today.
>>>Could a wine cellar build increase the value of your home? Learn more HERE.