Commercial Wine Display Racks
How a Commercial Wine Cellar Builder Can Help Enhance Your Sales Revenue
Increasing the sales of a restaurant or wine retail store can be quite challenging. One effective strategy for businesses that sell wine is to make sure that they display the bottles attractively and safely. To this end, Harvest Wine Cellars and Sauna have been building commercial wine cellars in Virginia, Maryland, and Washington DC, that can help attract potential customers and preserve the quality of wines.
The Right Storage Solution Can Increase Wine Sales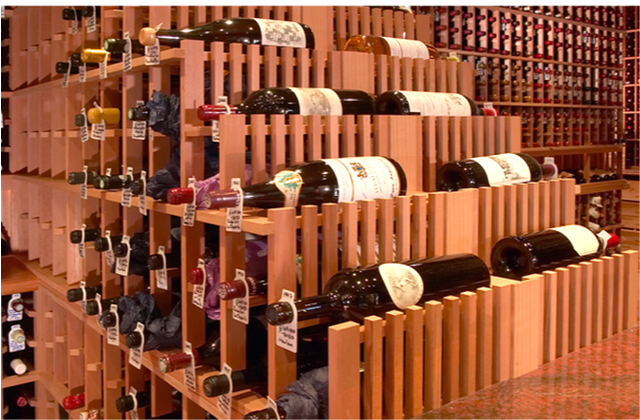 Restaurants, retail wine stores, and other commercial establishments that sell wine should make sure that their products are of good quality. They should also display their wines attractively, to draw other people's attention.
At Harvest Wine Cellars and Saunas, we can help boost your business sales by creating distinct wine displays. In building commercial wine cellars, we always see to it that the style and functionality suit the budget and storage requirements of our clients.
We make sure that every wine room is properly installed with the right components. We build wine cellars designed to enhance our clients' profits. We offer effective storage solutions that suit the unique requirements of the owners.
Wine Rack Design for Commercial Storage Facilities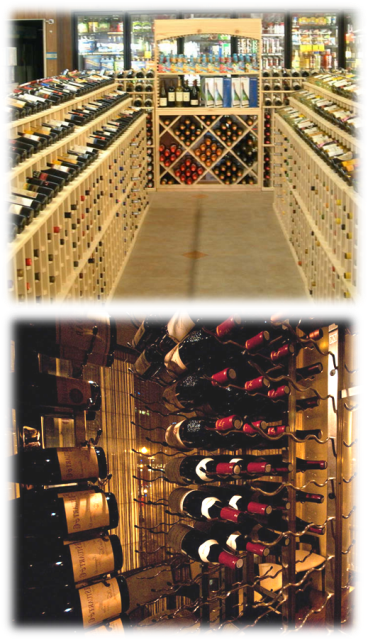 The visual appeal of wine displays in restaurants or wine stores contributes greatly to sales generation. Racking plays a very important role in the wine business.
Displaying the bottles in attractive wine racks will draw people's attention, and may encourage them to purchase a bottle or more. Diners or people passing by your store may not notice wines stored in simple storage racks, which is why it is best to consult with a professional to determine the type and style of your racking system.
Quality and Attractive Wine Cellar Racks
At Harvest Wine Cellars and Saunas, we offer a wide array of commercial wine racks, that fit every space and budget. We can help you choose the right racking material and design based on the size of your storage space, the number of bottles to be displayed, the mood that you want to achieve, and your budget. Depending on your requirements, you may opt for a readily built or custom wine rack system.
Built with durable materials, our quality wine racks will hold your wines safely. They are available in different configurations, sizes, and finishes, making it easy for store and restaurant owners to complement their commercial spaces.
We also ensure that the racking systems allow for the easy browsing of wines. This will enable customers to find their favorite vintages conveniently. We recommend metal wine racks, which store bottles with the labels facing out.
Our team of designers also wants to achieve optimal storage capacity, so that more bottles can be displayed. The more bottles you display, the more choices your customers will have.
Preserving the Quality of Wine with an Efficient Refrigeration System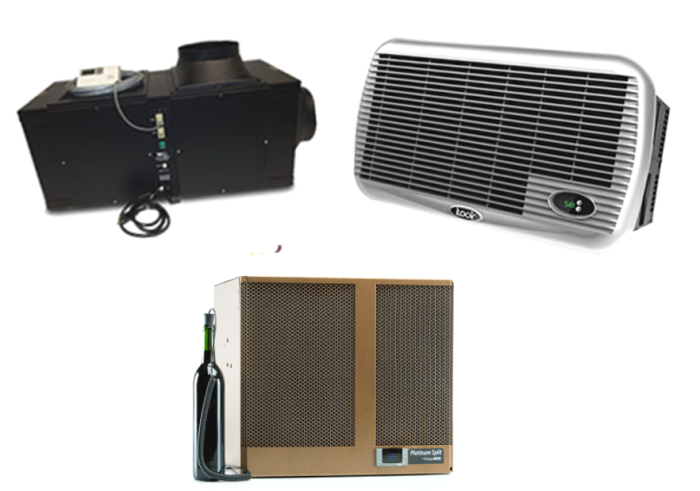 Selling products of poor quality will not help you succeed in the business industry. With a wine business, you must invest in a climate-controlled commercial wine cellar, to preserve the quality of your products.
Wine easily deteriorates when stored in areas with unstable temperature and humidity. It will mature properly only when stored in a professionally built wine cellar, equipped with a reliable refrigeration unit.
The ideal temperature in a wine room is 55 to 65 degrees Fahrenheit. The humidity level must be regulated to somewhere between 60 to 70 percent. When these conditions are met, your customers will best enjoy the wines purchased from your restaurant or store.
Environmental factors, such as odor and vibration, can also cause wine faults. Without stable conditions, your investment will go to waste. Selling damaged wines will destroy the reputation of your business.
At Harvest Wine Cellars and Saunas, we have extensive experience in proper wine storage. We help our clients prevent wine storage problems that could otherwise affect their profitability.
We use commercial grade wine cooling systems, to preserve wine's quality. They are manufactured to cool various room sizes and to complement the wine cellar design.
Brands of Cooling Systems that We Use in Commercial Wine Cellar Construction
* WhisperKool
* Breezaire
* Wine Guardian
* CellarCool CX Series
* CellarPro
* KoolspaceKoolR/ChillR
Learn more about our line of wine refrigeration systems.
An Expert in Wine Storage Display can Help Boost Your Business
Working with a master builder of commercial wine cellars can increase the sales revenue of your business. Harvest Wine Cellars and Saunas will take note of all of your functional and aesthetic needs, to create a beautiful and climate-controlled environment for your wines.
We can integrate your own creative ideas into the design, to add uniqueness and elegance to your wine storage space. Contact us and get your FREE quote today.