Using Wooden Wine Racks for a Modern Spin on Traditional Design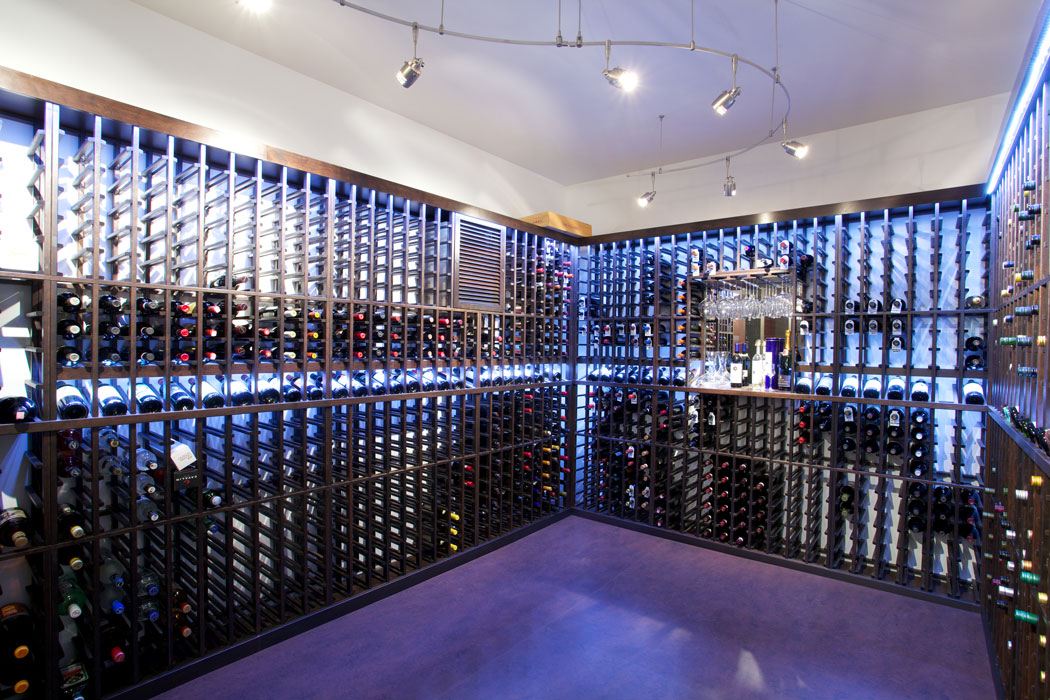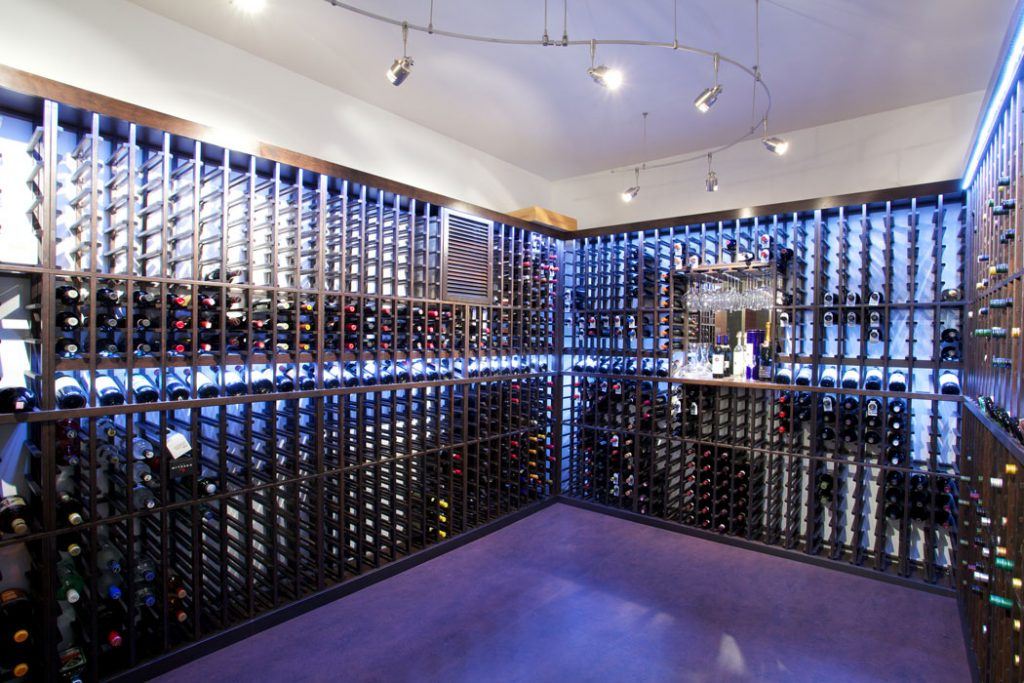 The type of wine racks you choose for your cellar add to the overall aesthetic value of your wine storage space. Wooden racking systems are the best choice to achieve a timeless style. Experts from Harvest Wine Cellars share tips on how to choose the right wooden racks for your wine room in Baltimore.
How to Choose the Best Wooden Racks for a Wine Cellar in Baltimore
Harvest Wine Cellars is widely experienced in building wine storage systems for homes and commercial establishments. The most beautiful wine cellars that we've constructed are those installed with well-designed wine racking systems. Wine racks can be made from steel, glass, plastic, wood, acrylic, or a combination of materials. Wooden wine racks are a popular and practical choice among cellar owners in Baltimore.
Wooden wine racks in Baltimore come in various styles and materials. In order to choose the best wooden racks for your cellar, here are is a guide compiled by our wine storage experts:


Check the Materials Used in Building Your Wooden Wine Racks
There is a wide assortment of wood species used in building wooden racking systems. Just like any other product, there are wooden racks that are made from high-quality materials, while there are also a few that are built using substandard wood. To make sure that the racking systems you install in your storage facility are durable, make sure that you choose racks made from sturdy and dependable wood.
The most popular wood types include Mahogany, Premium Redwood, and Pine. These are top choices of wood for racking systems because they are the most resistant to moisture and mildew, which makes them ideal for highly humid storage structures. Moreover, not only are these wood species robust materials, they are also aesthetically superior. They are even more gorgeous when stains and finishes are applied.
Poorly built wine racks could cost you your entire wine collection. In most cases, the quality of a wooden racking system depends on the skills of the manufacturer. When selecting wooden wine racks for your Baltimore project, you'll want to research and learn about the company that built them. The wine rack designer and builder should be widely knowledgeable about the basics of proper wine storage.
Harvest Wine Cellars is one of Baltimore's most trusted manufacturers and installers of high-quality and aesthetically superior wooden wine racks. Our team of rack designers and builders are experts in constructing various styles of wooden racking systems. When building wooden wine displays, we take a number of factors into consideration, including the size of the bottles that our clients intend to store in them, cellar overall design, structural integrity, and aesthetics.


Decide Whether You Want Modular or Custom-Built Wooden Wine Racks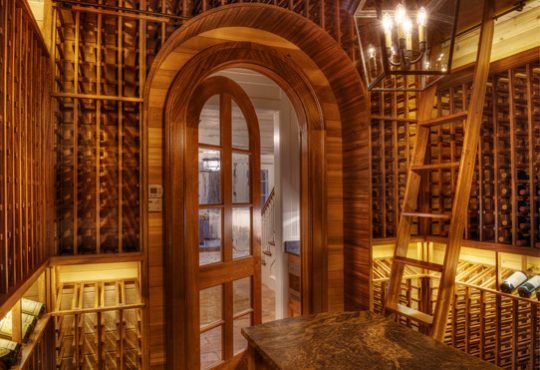 Rustic wooden racks in Baltimore can either be modular or custom-designed. Modular means they are ready-made, pre-designed units. You can purchase them by piece and stack them together. The benefit of modular racks is that you can always add more to your existing units as the storage need increases and as your space permits. Custom-built wine racks, on the other hand, are those designed and built specifically for your wine cellar. The benefit of having custom wine racks is that there is more flexibility in the design because they are custom-made to fit your distinctive storage needs.
If you do decide to purchase modular wooden wine racks in Baltimore, make sure that you choose a brand that has a long track record of quality and outstanding customer service. Think long-term, and choose modular racks that will still be available in 10 years if you decide to expand your wine racking system. Harvest has an excellent relationship with our suppliers, so when that time comes we'll be able to perfectly match your new racking to your existing storage.


Avoid Wine Racking Systems that Release Toxic Substances into the Air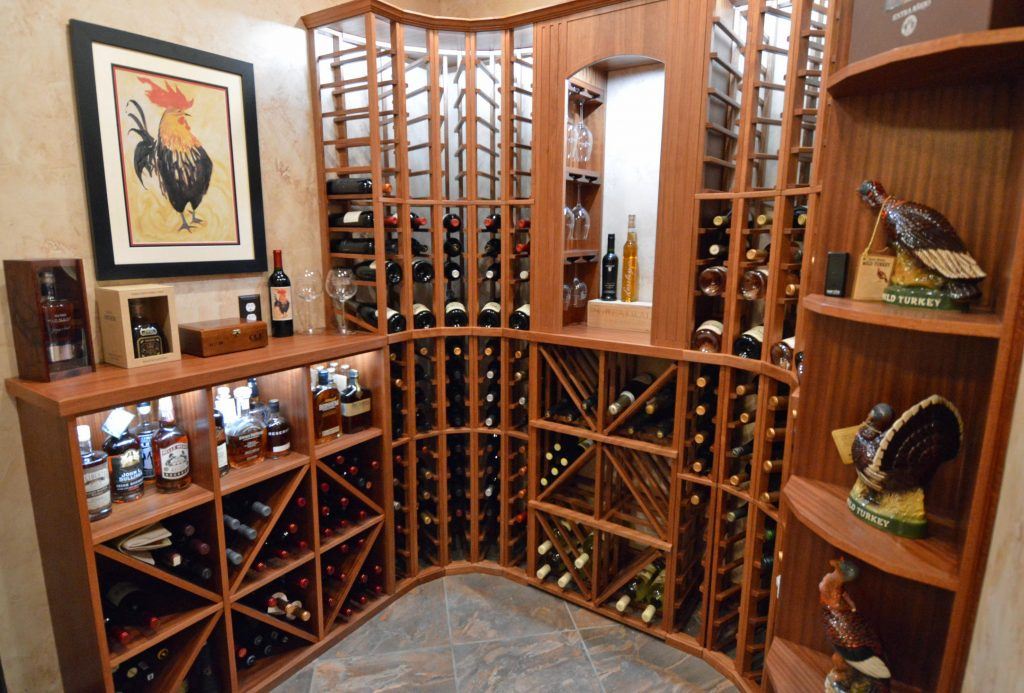 There are some wooden wine racking systems on the market that emit chemicals into the air. This process of releasing toxic substances is called off-gassing. Off-gassing can radically alter the flavor of your wines after long exposure. Besides changing its flavor, wines will spoil when exposed to these harmful chemicals. To avoid this from happening, you need to check the wood, finishes, and stains used in building any wooden wine racking system before purchasing it. When you work with the experts at Harvest Wine Cellars and Saunas
Choose a Manufacturer That Champions Environmental Sustainability
Wooden wine racks are made from choice wood species, which means that these types of trees can be depleted if they are harvested irresponsibly. To ensure that our future generation can still enjoy these wonderful resources, we have to support manufacturers that prioritize environmental sustainability. Before purchasing any wooden wine racking system, research about its manufacturer thoroughly.
Harvest Wine Cellars – Trusted Wooden Wine Racks Manufacturer in Baltimore!
In the many years of building residential and commercial wine storage solutions, we at Harvest Wine Cellars have understood that in order to build effective and efficient wine rooms, two factors must be met: functionality and aesthetics. This is why when it comes to the selection of wooden wine racks in Baltimore, we always advise our clients to choose wisely based on these two factors.
Need help in deciding what wine racking system you should in install in your cellar? We can help you! Call us today at (804) 467-5816!