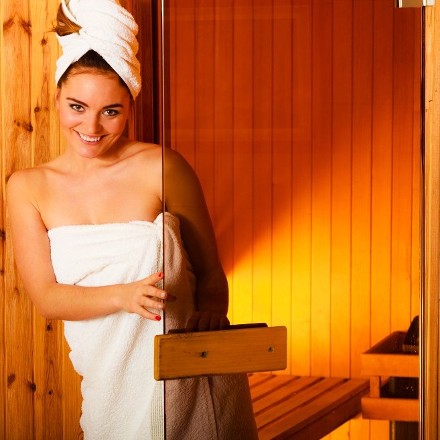 Custom Saunas
Are you ready for the luxurious feeling and numerous health benefits of a top-grade sauna? More than just beautiful, Tylo and Helo saunas incorporate several patented features and superb European design.
We can custom construct the sauna of your dreams and to your specifications, and can create custom solutions for all of our customers. We recognize that the requirements of building custom saunas for homeowners in Outer Banks, North Carolina (Corolla, Nags Head, Kill Devil Hills, etc.) can be different than the needs of sauna owners in Washington D.C., Richmond, or Baltimore.
We also offer prefabricated panel Saunas as a budget friendly option.
We provide design consultation and personal service.
Contact us today to get started!
Sauna Gallery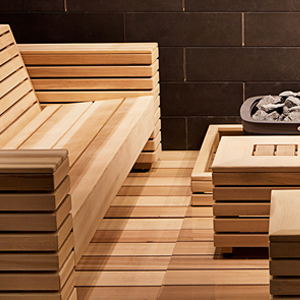 The Helo experience comes in many sizes, shapes and styles—each a singular expression of quality, expertise and design. So which one is right for you? You want a sauna cabin to become a seamless part of your every day home life—which means considering structure and performance specifications as well as aesthetics.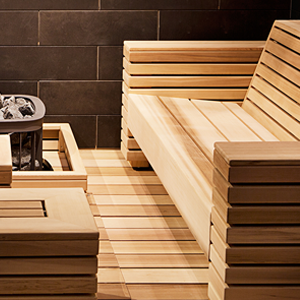 Arctic Lights

Helo's Arctic Lights Sauna includes Several innovative design ideas, including: a broad neo-angle front wall, all-glass door combined with four sidelight windows, low-voltage valance lighting, low voltage exterior lighting on overhang, and a bench layout maximizing user space.

Northern Star

Perfect for the master bath suite, in-home exercise area or in some other private retreat, this diminutive sauna is loaded with luxury. Its European design includes a dramatic curved glass door, integral shelving, and low-voltage lighting inside and out. Available in three sizes. Exterior dimensions 5′ x 5′, 6' x 6', or 7′ x 7′, plus 6" overhang. Includes Fonda or Pikkutontu or Saunatonttu, sauna heater, rocks, bucket, ladle and thermometer.

Synergy

The 6' x 6' sauna includes a stunning curved front wall, curved overhanging ceiling with low voltage lights, and one or two 24" x 72' sidelight window.

All-glass door and one or two 24" x 72' sidelight window.

Serenity

The Helo Serenity encompasses several brand new features to interior upgrades. The Serenity includes the following elegant design features:

Two-tone Western Red Cedar and Aspen wood for luxurious look and feel

Luxury, tapered backrest

Curved, molded bench seat for maximum comfort

Foot rail for leg rest and comfort

Low voltage in-backrest, skirt and legrest lighting

3 tier bench design for maximum heat enjoyment and easy step-up

Shown with Onyx Full-Glass front

Available as custom interior on most Helo sauna models