Genuwine Cellars Custom Racking: Innovative Solutions for Modern Wine Cellars
Genuwine Cellars
Genuwine Cellars offers beautiful modern racking solutions that can create stunning wine storage. Is it the right fit for you?Borne out of love and high-quality woodworking, Genuwine Cellars has a lot to offer. Founded in 1995 by Robb Denomme and Lance Kingma, the brand takes pride in creating every element of a wine cellar by hand.  
Through the years, Genuwine Cellars have built a reputation of being at the forefront of quality products and excellent customer experience.
The business then continued to expand until it became the global manufacturing enterprise that it is today, with state-of-the-art facilities dedicated solely—as they have been from day one—to building the finest custom wine cellars in the world.
Custom Wine Cellar Products from Genuwine Cellars
Genuwine Cellars is a world leader in custom wine cellar design and construction. These are some of the wine cellar-related services that they offer:
Wine Cellar Construction and Installation
Genuwine Cellar's design philosophy is to be collaborative in nature.
They work with our designers to create beautiful, customized wine storage solutions. Also, they can work effectively with other design professionals such as architects, interior designers, home builders, and general contractors.
In this design process, clients can choose their level of involvement in the stages of the design process.
Talk to your Harvest designer about incorporating Genuwine products into your design.
We'll coordinate with a dedicated consultant at Genuwine, and together we'll work through the entire process creating your custom commercial or residential wine cellar.
Analyze your design goals
Create a design presentation
Revise the plan according to your desires and preferences
Then we move into production.
We'll prepare the room
Format climate control plans and electrical plans
Create a final CAD (Computer-Aided-Design)
Then we'll build and install your wine cellar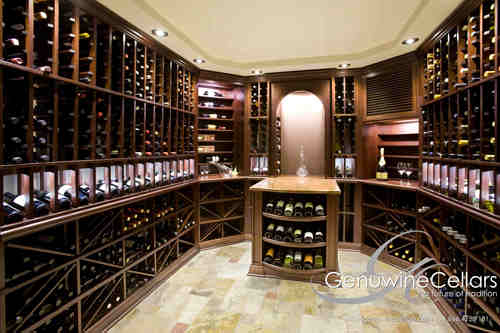 It's important to note that there are tremendous benefits to having the same craftsmen take your project from the design and engineering stage right through to the build. We coordinate with our friends at Genuwine through production, shipping, assembly, and final installation. We know you'll love your finished wine cellar.
Wine Cellar Designs
Don't have a wine cellar design in mind yet? Leave it to the team at Harvest to design it for you according to your needs and wants.
Genuwine offers an existing catalog of wine cellar designs that will cater to different personalities and home styles. Some of these wine cellar designs include traditional wine cellars, modern wine cellars, architectural concepts, luxury offerings, commercial cellars and many more.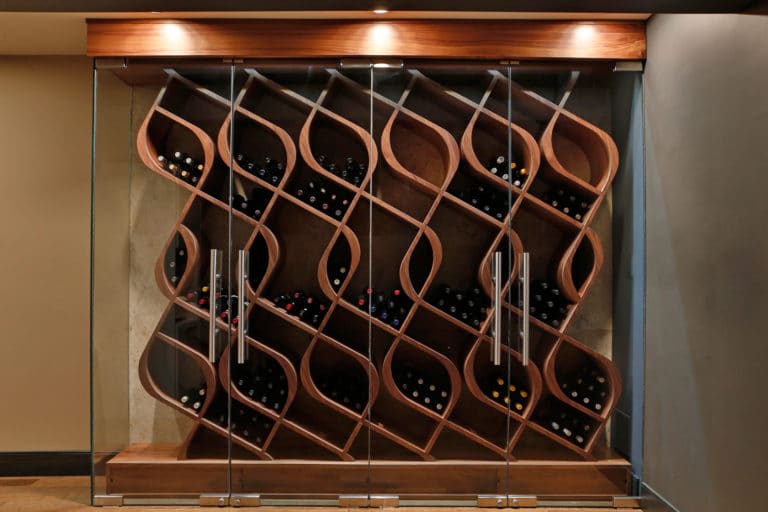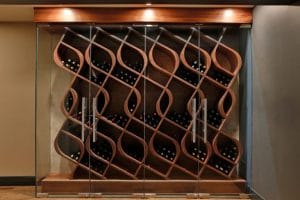 Wine Cellar Materials
With more than two decades of wine cellar building experience, Genuwine cellars take pride in using with the world's finest construction materials.
You can trust them when it comes to wine cellar materials. They offer premium and exotic wood species, premium wood finishes, premium metal finishes, specialty veneers, custom glazier work, custom stonework and marble, architectural grade-materials and lighting.
Wine Racks, Walls, Cabinets, and Closets
Last but definitely not least, the team at Genuwine cellars understand the signifiance of a climate-controlled wine wall/wine cabinet/wine closet.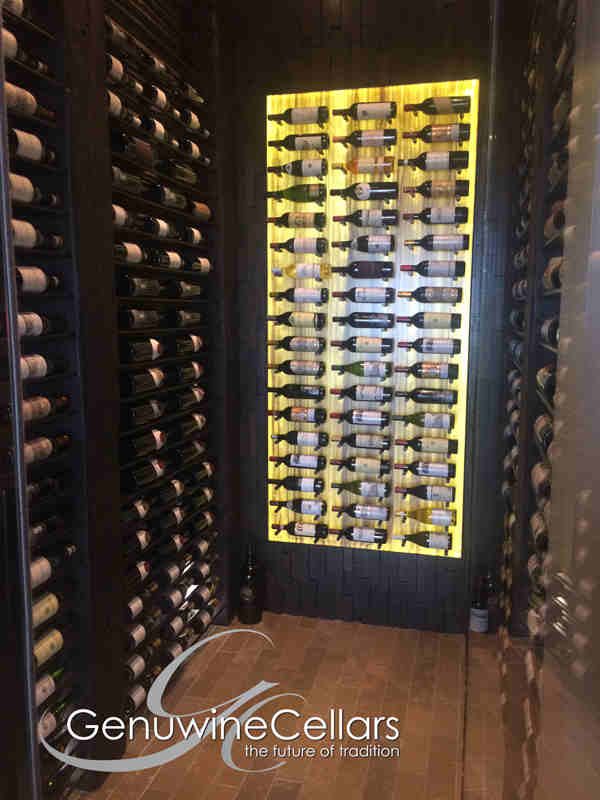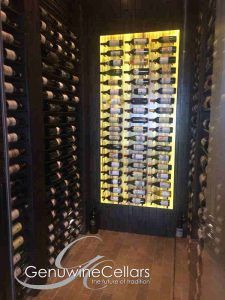 We are experts in turning an unremarkable space in your home into a eye-catching showpiece that will turn heads as it stores your valuable wine collection at the perfect temperature and humidity. We're proud to work with excellent suppliers like Genuwine to accomplish exactly that for you.
Find Your Genuwine Racking from Harvest Wine Cellars
At Harvest Wine Cellars, you can get the best of both worlds! Harvest Wine Cellars and Genuwine Cellars can give you a wide array of choices, expert design and production, and we always make sure our customers are happy with their finished product.
Ready to get started on your residential or commercial wine cellar?
Call us today to get started! You can reach our Richmond office at (804) 467-5816 or our Baltimore office at (443) 552-5084. Or just click here and answer a few quick questions to get started on a free quote for your project.