Beautiful Features and Options for Your Custom Wine Cellar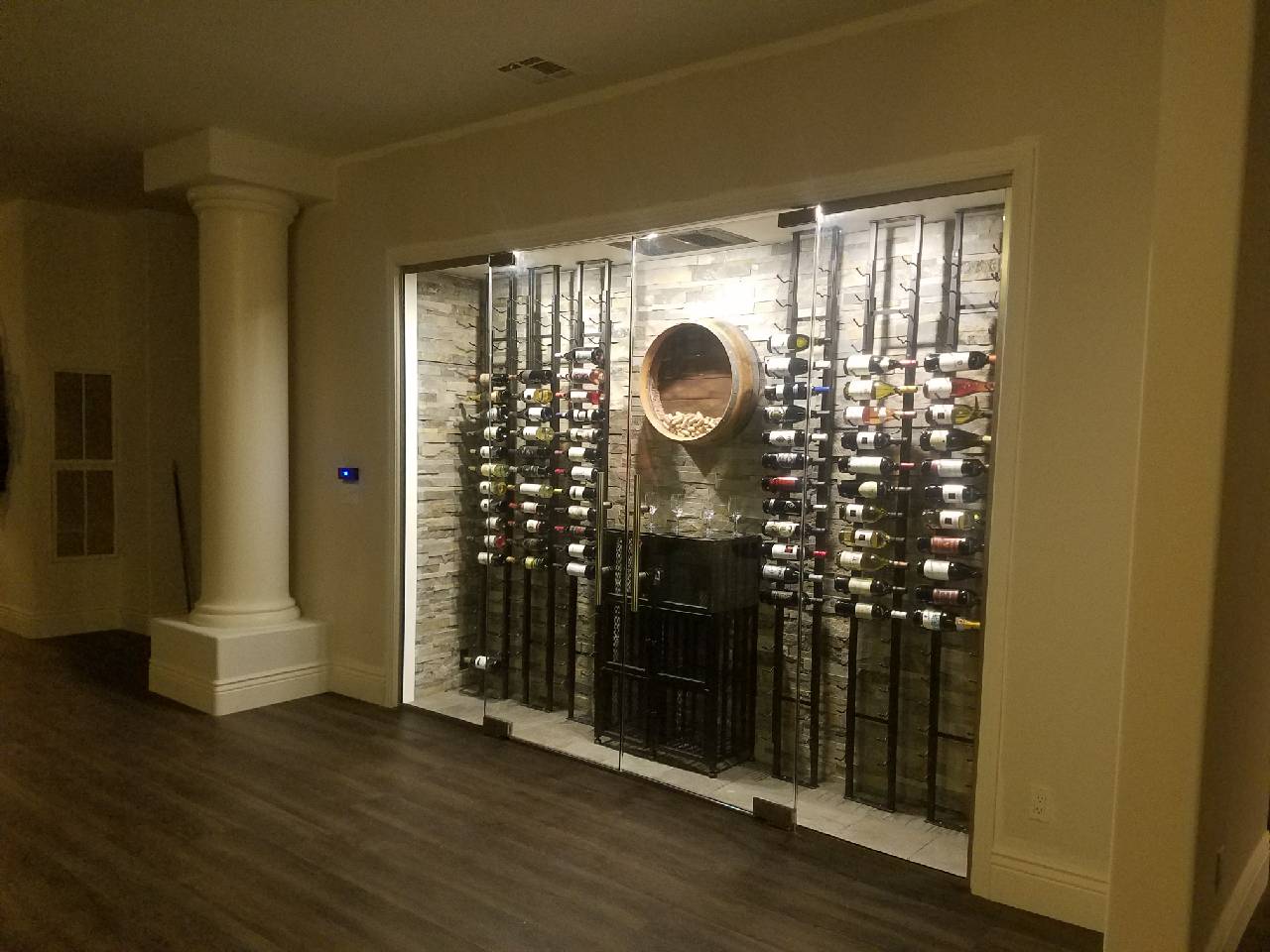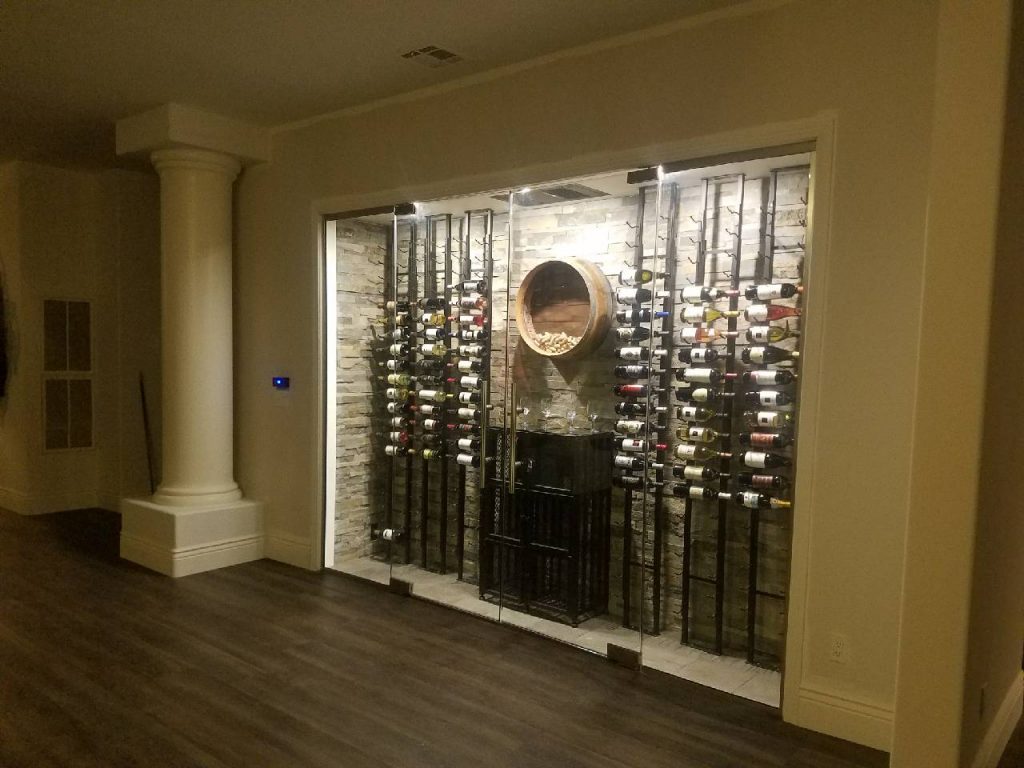 Many wine cellar owners in Baltimore, MD want to make their wine storage facilities to look unique and standout. An average-looking wine cellar can become extraordinary with the right accents and features. What does the rest of your home or business look like? How do you want to incorporate your wine cellar into your interior design? Beyond simply storing and protecting your wines, what purposes will your wine cellar serve?

Incorporating the right features into your wine cellar will add that final touch that will create a truly customized wine storage space. At Harvest Wine Cellars & Saunas, we start with your overall concept and then help you translate that into a designs that fulfills your needs and wants while creating a safe and secure wine cellar. We know how important this step is, and we can offer tips and suggestions that will give your wine room that extra oomph! 
Get That X-Factor Look for Your Custom Baltimore Wine Cellar – Add Unique Accents and Features!
Creating a Functional Wine Storage Space
At Harvest Wine Cellars, we understand that the best storage structures for wines are those that meet these two essential factors: functionality and aesthetics. Functionality means that the wine cellar should be built using high quality materials by a builder that specializes in wine storage. A functional cellar should be able to maintain the ideal temperature and humidity specific for wines, so that they are kept safe from spoilage. Aesthetics, on the other hand, refers to the design of the wine room. Wine collectors value their bottles and want to display them in the best way possible. Displaying prized wine bottles on custom wine racks is like exhibiting championship trophies and medals – you would want to showcase them because you are proud of them.

The functionality of a wine cellar is achieved when the master builder uses commercial-grade materials and applies their expertise in building efficient and secure climate-controlled storage rooms for wines. With proper insulation, vapor barriers, and the appropriate cooling system, functional wine cellar can be created. It's an area that you don't want to leave to guesswork. Many wine storage areas have been ruined by well-meaning but inexperienced designers and builders who lacked the expertise required for proper construction.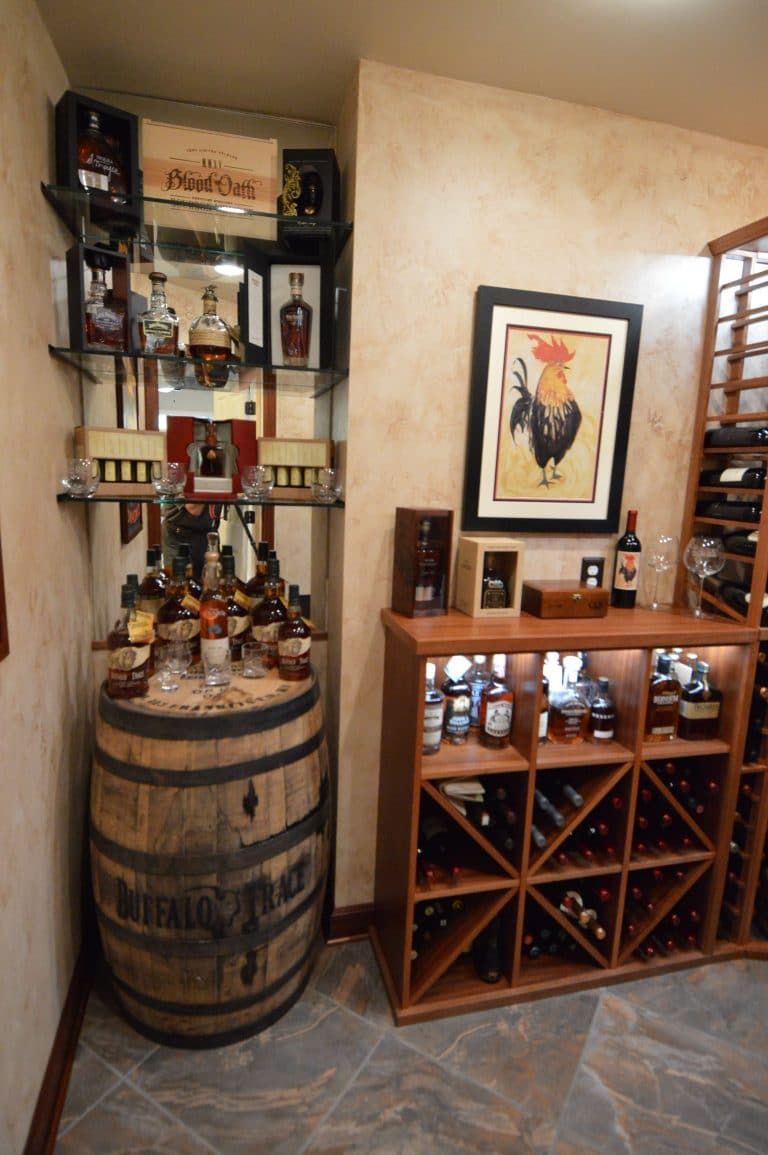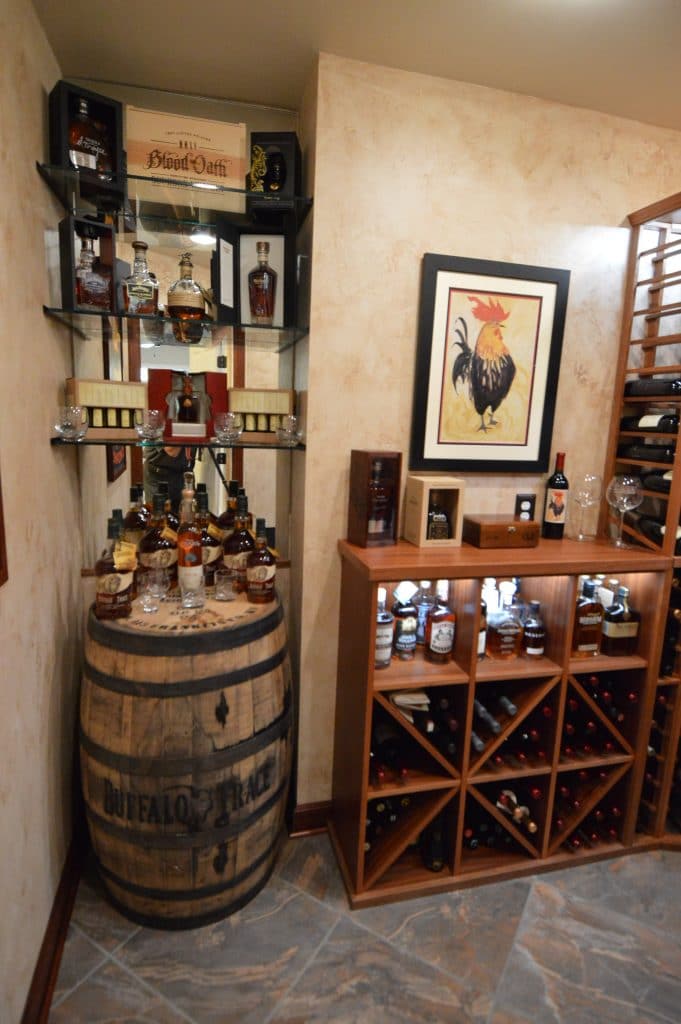 Creating a Beautiful Wine Storage Space
Aesthetic quality, on the other hand, is a slightly different pursuit. The aesthetic value of your Baltimore wine cellar largely depends on the skill and artistry of your wine cellar designer as they apply your stylistic preferences. Residential wine cellar owners want a storage space as unique as they are, and shouldn't settle for a wine cellar that doesn't match the style and decor of their home. Commercial wine cellar owners want storage that protects their investment as well as showcasing their wares for purchase. It takes a lot of artistic creativity and imagination to take the stylistic preferences of an owner and create a truly distinctive design.
When the team of experts at Harvest Wine Cellars create a design for a wine cellar construction project, we start by thoroughly discussing options with our client. To create a unique look, we encourage them to apply their individual personality into their wine cellar design. Quality wine racking is one of the first things collectors think of, but there are other important elements that go into wine cellar creation. Keep reading for more insight on lighting, furniture, and art that can make your own wine cellar stand out as something truly unique and personalized for you.
Choose Appropriate Wine Cellar Lighting Systems and Fixtures
The right lighting fixtures are the perfect wine cellar features to help create a warm and welcoming ambiance in your Baltimore wine cellar. Moreover, you can install lighting systems that will help highlight your favorite bottles. Keep in mind that whatever type of wine cellar lighting arrangement you choose to install, the experts at Harvest recommend that you only use LED lights. Regular light bulbs can alter the temperature and humidity balance in your wine room because of the heat that they produce. LED lights emit minimal heat. Plus, they consume little energy, which means you get to save more on your electric bill.

Here are a few of the most popular types of lighting systems installed in wine cellars: 
Chandeliers
Chandeliers can be a grand addition to your wine storage facility. It can also be that single gorgeous focal point in your wine room. Chandeliers come in various designs and styles. There are modern chandeliers and there are classic styles. Choose one that complements the overall design of your custom wine cellar in Baltimore, MD.  
Wall Sconces
This type of lighting fixture is installed on the walls of your wine cellar. Just like chandeliers, wall sconces come in both modern and classic designs.  
Track Lighting System
Track lighting systems are directional lights that bring illumination to a certain area in your wine room. If, for example, you want to bring your guests' attention to few select bottles immediately when they enter your cellar, track lighting will do the trick! 
Ribbon Lights
These are great for highlighting your wine racks. Ribbon lights installed behind a racking unit adds a dramatic ambiance to the bottles displayed in that row.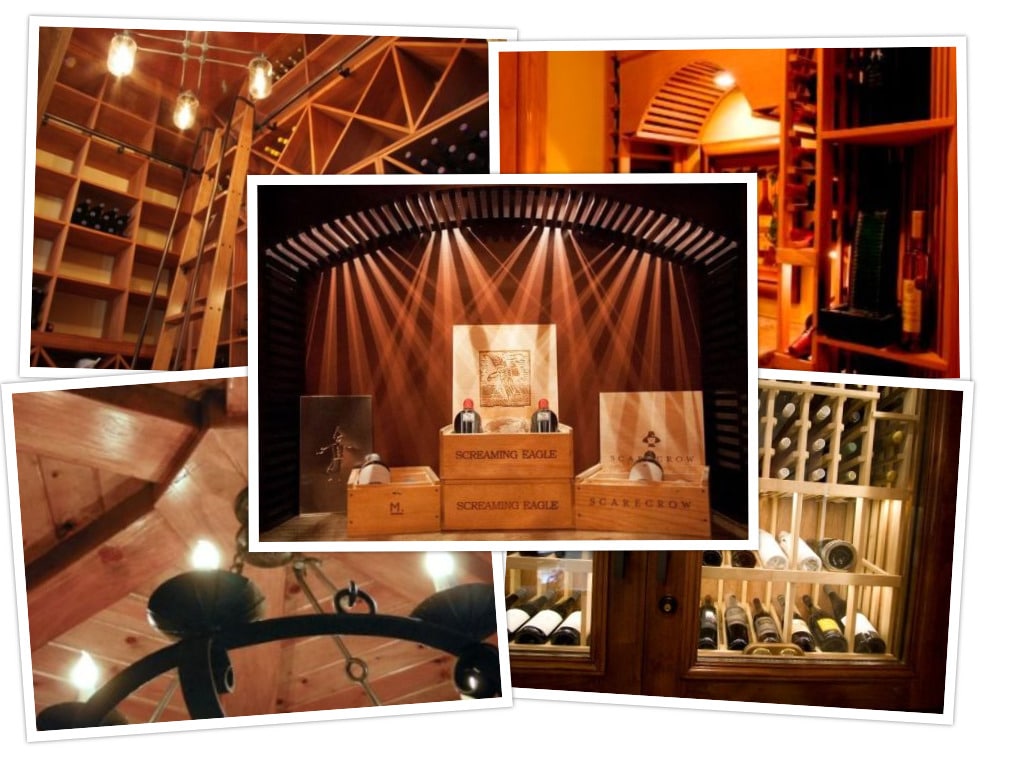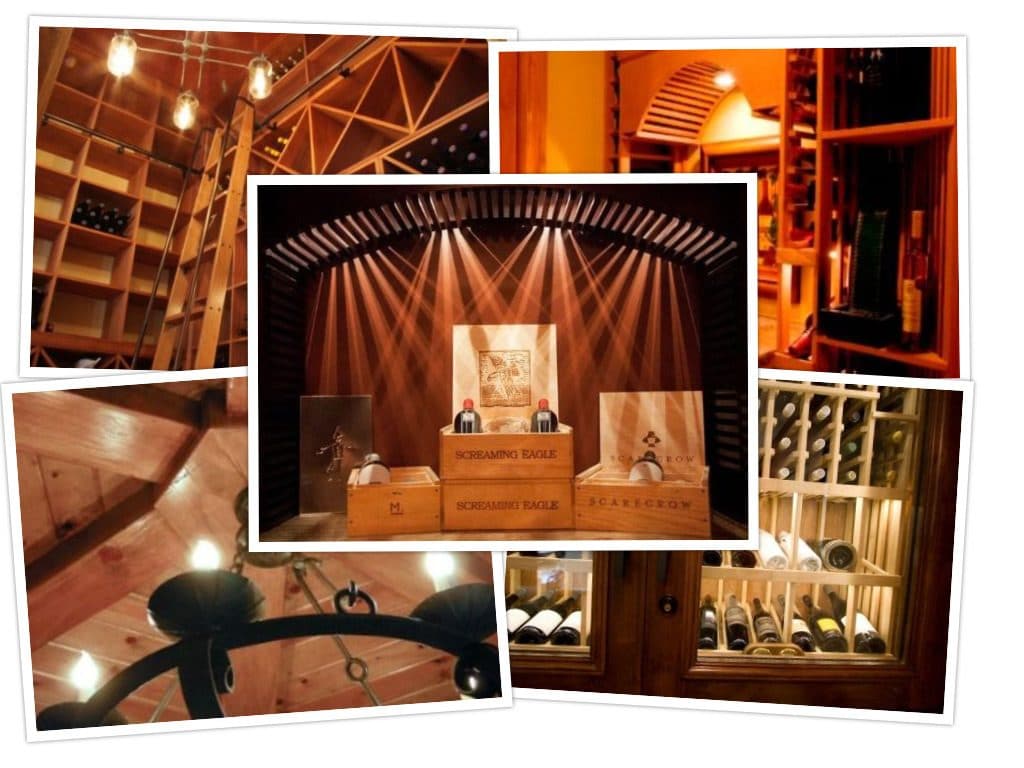 Add an Accent Table inside Your Wine Cellar in Baltimore, MD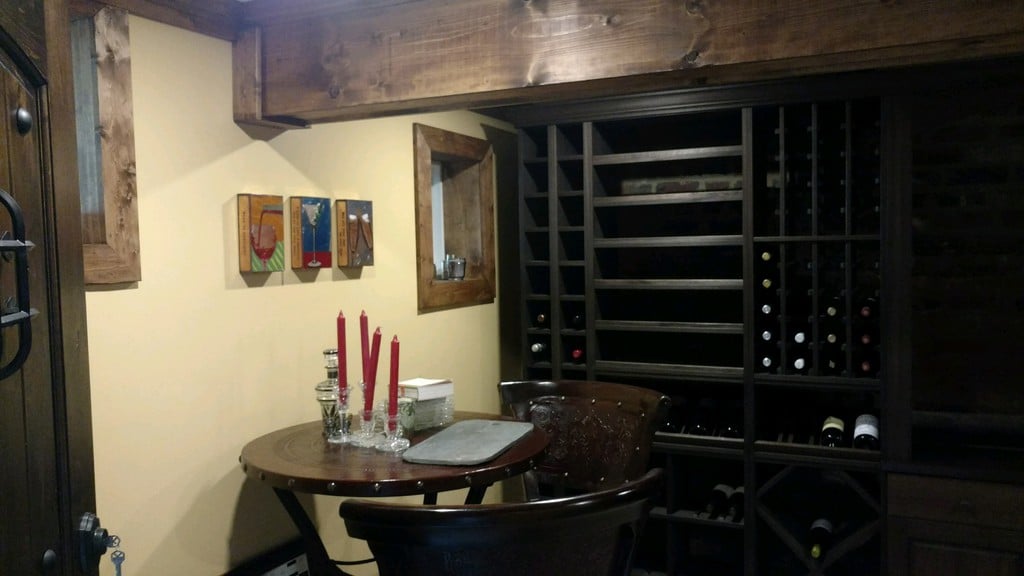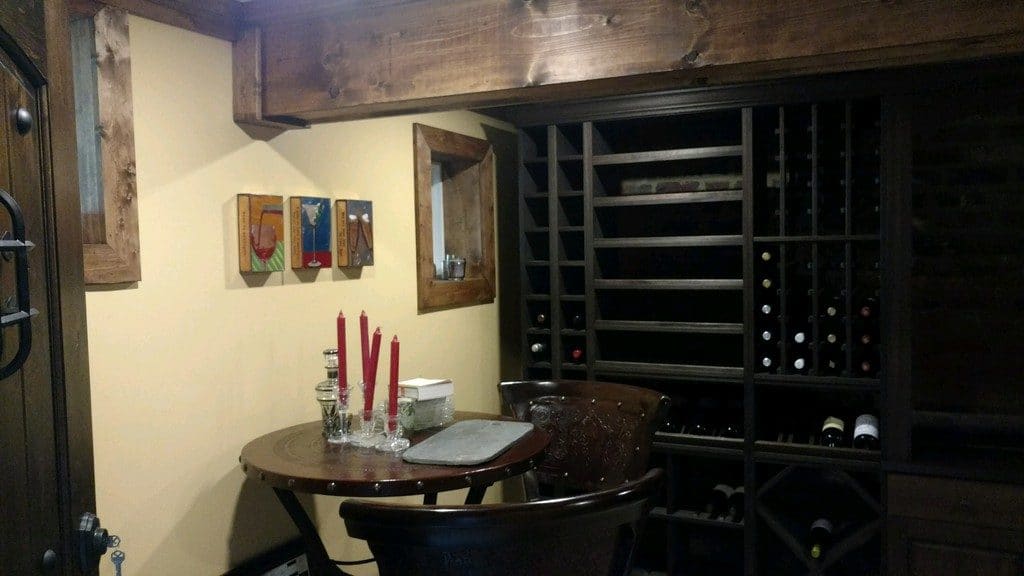 A small accent table can be a beautiful addition to your wine storage structure. It's amazing how a single piece of furniture could create a huge difference! An accent table could be used also for opening bottles and holding a few wine glasses and tasting accessories. If your wine storage room is large enough, you can have a small wine tasting area inside your cellar set up on your table. The size of the accent table depends on the available space in your wine cellar in Baltimore, MD.  The possibilities are endless. When you talk with us in your initial consultation, make sure to let us know if you'd like an area to sit and sip wines with friends and family, or if you'd like to add other elements, such as a cigar humidor or a liquor cabinet.

Install Paintings and Other Forms of Art on Your Wine Cellar Wall
A painting or a mural could add an artistic flavor to your custom wine room. Installing pictures or any form of artwork depends if you have available wall space in your wine cellar. If you don't have any more space on the cellar walls, you might want to consider applying that artistic touch on the cellar floor! A mosaic wine cellar floor using assorted tiles or a combination of different materials would give your wine storage facility an exquisite and distinctive look.
Consult an Expert in Wine Cellar Design in Baltimore, MD!
Want to build a uniquely designed wine cellar in Richmond, VA; Baltimore, MD; Washington DC, or any of the surrounding areas? Our team of master builders includes design specialists that can create wine cellar designs ranging from traditional to contemporary, a mix between the two, or anything else you can imagine. Our experts can also give you advice on what features you can add, in order to achieve that distinctive look for your wine cellar. Contact us today, and let's talk about your dream luxury wine cellar! Call our Richmond office at (804) 467-5816 or our Baltimore office at (443) 552-5084 now!