Prevent Wine Spoilage by Working with a Wine Cellar Insulation Expert in Baltimore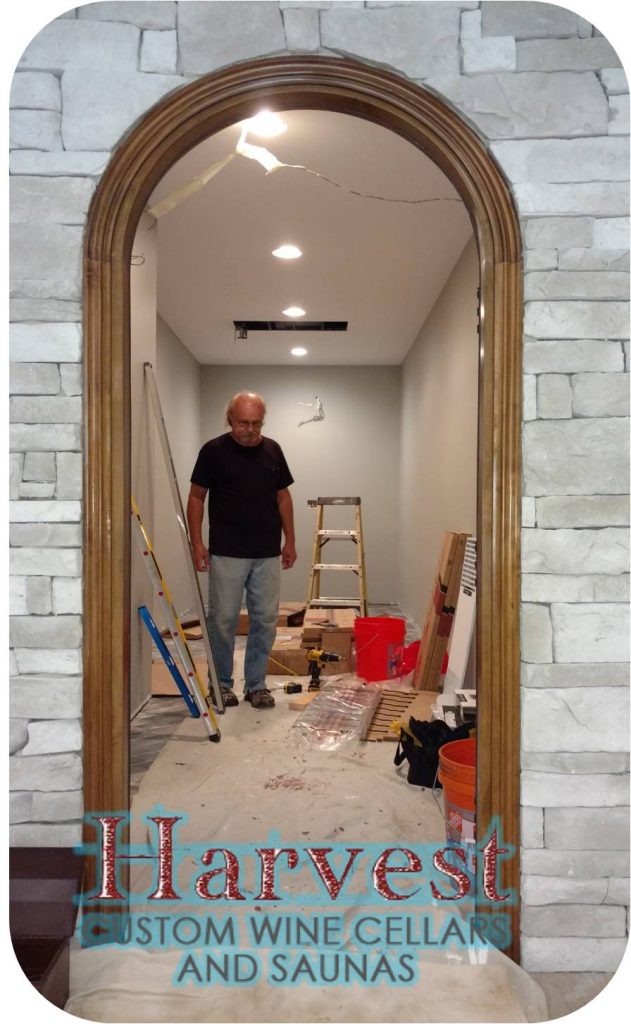 Wine will deteriorate in poor conditions because it requires a cool and humid environment to age. Preventing air leakage is crucial in building wine storage facilities equipped with a refrigeration system. To keep your wines safe for many years to come, your walls, ceiling, and doors must be installed with correct insulation before construction. At Harvest Custom Wine Cellars and Saunas, we want our client's wine room in Baltimore to provide the perfect environment for their precious wines.
Wine Cellar Insulation: Why Experts in Baltimore Recommend it
Keeping your wines in poor conditions will affect their overall quality. Fluctuating temperatures and varying humidity levels will result in an unstable environment, which will cause the wine to deteriorate easily.
At Harvest Custom Wine cellars and Saunas, your wine collection is important to us. We want you to have a long lasting enjoyment with your prized wines by building a wine cellar capable of achieving the perfect wine storage conditions.
Harvest Custom Wine Cellars and Saunas: an Expert in Wine Cellar Insulation
In addition to creating the best design and utilizing commercial-grade components for your wine cellar, Harvest Custom Wine Cellars and Saunas is also an expert in wine room insulation. We know and understand the significance of preventing the cool air in the wine cellar from escaping and the warm air from getting in. To prevent air leakage to and from your wine cellar, and preserve its structural integrity, we insulate the walls, ceiling, and door.
How Wine Room Insulation Will Benefit You and Your Wine Investment


Air leakage in your wine cellar will cause extreme changes in temperatures and humidity levels. Keep in mind that fluctuations will damage the quality of your wines. It is the main reason why insulation is a crucial step in wine cellar construction.
Sealing the Wine Cellar Will Preserve the Cork's Sealing Ability and Prevent Oxidation that Spoils Wine
Wine cellar temperature that falls outside the ideal range (55 to 65 degrees Fahrenheit) will accelerate the wine's aging process. Accelerated aging will eventually spoil your favorite vintages.
If the wine has gone bad, it will turn brown due to oxidation. Oxidation happens when an unwanted amount of oxygen gets into the bottle and mix with the wine. Too much heat will shrink the cork and allow air to seep through it.
Oxidized wines will have a nutty or caramel flavor. When the temperature in your wine cellar falls below the normal range and slows down the aging process of your wines, do not be surprised if one of them has off flavors.
Wine Cellar Insulation Installed by Baltimore Experts Will Prevent Growth of Mold and Mildew that Can Damage the Wine's Quality and Integrity of Your Wine Room
Insulating the wine cellar will also help regulate the humidity levels in the room. When the humidity goes higher than the ideal range (60 to 70 percent), mold and mildew will grow in the wall cavities, on the wine racks, wine labels, and cork. Fungi on the cork will contaminate the wine in the bottle and give it a smell like that of wet cardboard.
Understanding the Process of Insulation to Achieve the Perfect Wine Storage Environment
Preparing the wine room for construction includes framing it, installing electrical wirings, and insulating the walls and ceiling. The traditional method of insulating refrigerated wine cellars is installing both a vapor barrier and plastic sheeting.
Closed-Cell Spray Foam Wine Cellar Insulation: Why it is Recommended by Experts in Baltimore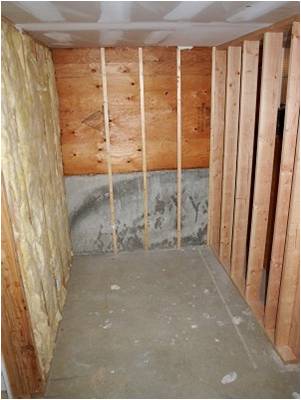 Nowadays, Harvest Custom Wine Cellars and Saunas and many builders in Baltimore recommend closed-cell spray foam insulation because of its efficiency and effectiveness. Compared to plastic sheeting, this type of insulation is known to last longer, and has a compact cell structure that increases its sealing ability. It is also the best option for wine rooms with shallow cavities.
Keep in mind that closed-cell spray foam insulation can act as both an insulator and a vapor barrier, creating a higher insulation value. The better the insulation value, the more efficient your wine cooling system will be.
Moreover, closed-cell foam insulation will save you more money because it consumes less energy, does not require PVC piping, and helps prevent wine cooling system from breaking down. Although more expensive than other types of insulation, it will benefit you and your wine collection.
Insulating the Wine Cellar Door: What You Must Know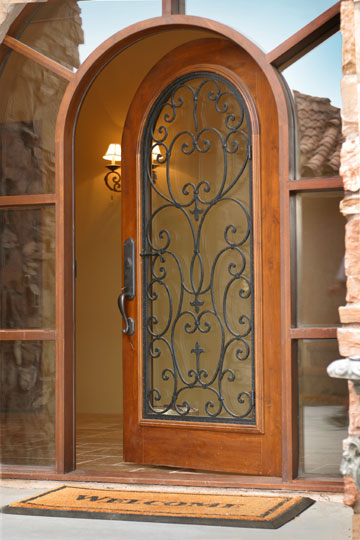 Builders who lack knowledge in proper wine storage will focus on the design of the wine cellar door, not its functionality. At Harvest Custom Wine Cellars and Saunas, we design all of our doors with sophistication and equip them with sealing components.
Whatever style of door you choose, we will seal the gaps around it to ensure that no air leaks to and from your wine cellar. We install weather stripping around the edges to seal the gaps. We also install automatic door bottoms.
We construct our doors using exterior grade material to prevent them from warping due to the humid conditions in a climate-controlled wine cellar. Warping will cause air leakage. For glass doors, we use thermally insulated glass panels for better insulation and preventing condensation that can trigger mold growth.
Hire a Wine Cellar Insulation Expert in Baltimore for a Safe Wine Collecting
To protect wine from going bad, air leakage must be prevented. Sealing your wine room is a crucial step in wine cellar construction. Harvest Custom Wine Cellars and Saunas, one of the most trusted wine cellar insulation experts in Baltimore, will preserve the overall quality of your wines and protect the structural integrity of your space. Need help? Contact us today at 804-467-5816!