High-Grade and Stylish Custom Wine Cellar Doors Designed and Manufactured by Experts in Washington, DC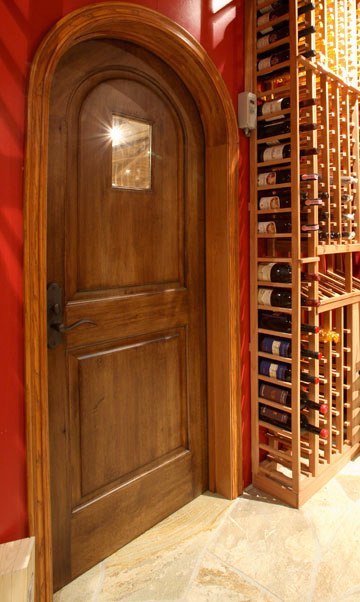 Why should your wine cellar door be manufactured by an expert in Washington, DC? The biggest reason is because the door is one of the essential components of a wine room. The poor quality and wrong construction of door will damage your wine collection. At Harvest Custom Wine Cellars and Saunas, we manufacture exterior grade doors with tasteful design.
Well-Built and Visually Appealing Custom Wine Cellar Door: an Essential Element in Wine Cellar Design
Custom wine cellar doors are a vital part of any residential or commercial design. It is imperative to have a well-made door to protect your wine collection. This essential wine cellar feature will contribute to keeping your wine at the correct temperature and humidity.
At Harvest Custom Wine Cellars and Saunas, we do not use ordinary doors because we care for your wines. Not only custom wine cellar doors can protect your wine collection, but they can also show off your personal design. We design and manufacture aesthetically appealing wine cellar doors for clients in Washington, DC, and the surrounding areas.
>>>Could a wine cellar add value to your Washington, DC home? Learn more HERE.

How Important is a Functional Custom Wine Cellar Door Constructed and Installed by an Expert in Washington, DC?
Preserving wine's desirable characteristics is the primary purpose of most people who invested in a wine cellar. Wine collecting is an expensive hobby. Therefore, it is imperative that you spend time and money in building a wine room that will keep them safe for many years to come.
Before your wines reach their peak maturation, you must keep them in a space with stable conditions. If you want to enjoy the true bouquet of your favorite vintages, you must store them in a wine room equipped with an efficient wine refrigeration system. In addition to that, your wine cellar must also have an airtight seal.


Sealing and insulating Your Custom Wine Cellar Door: What are the Benefits?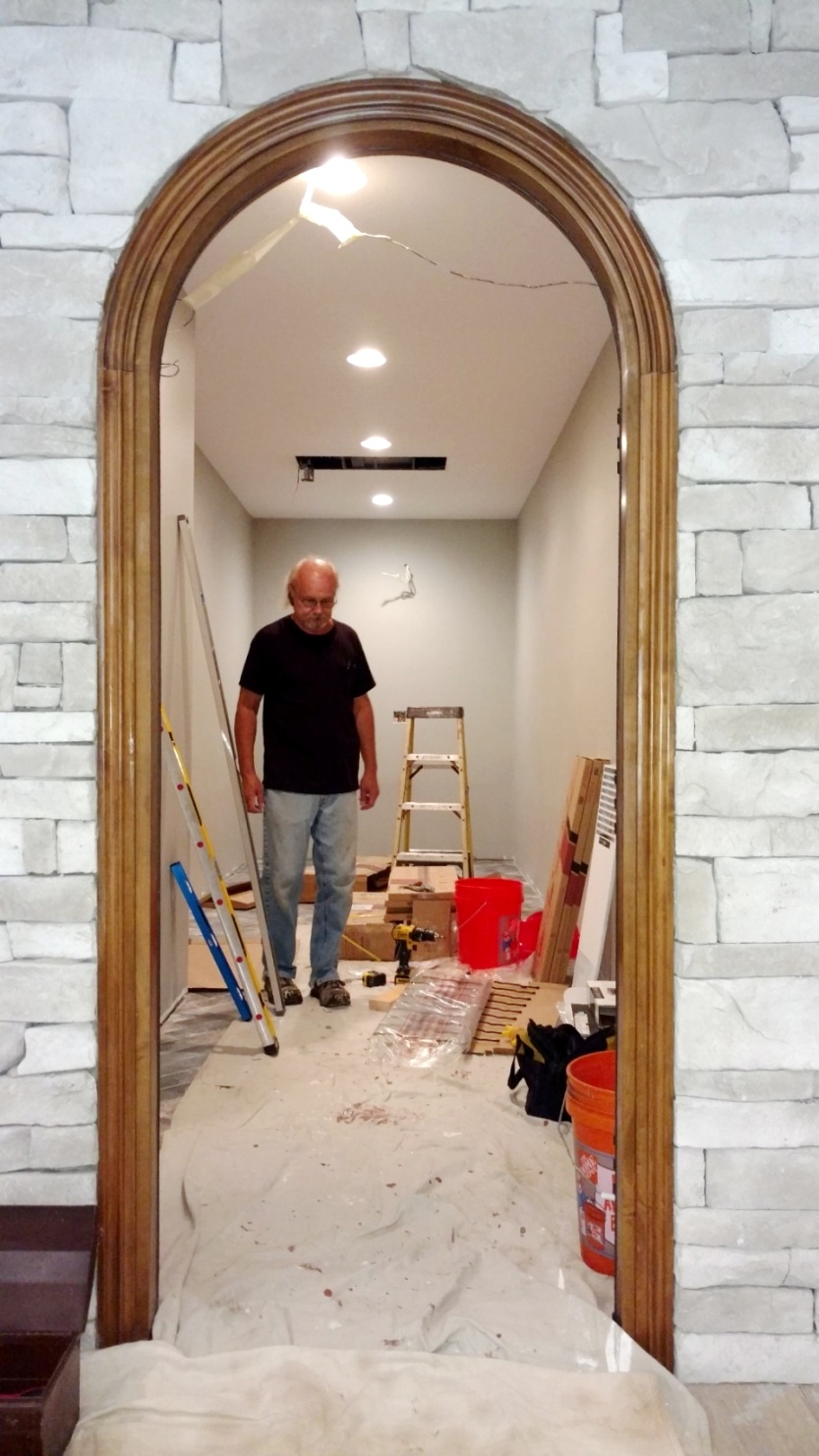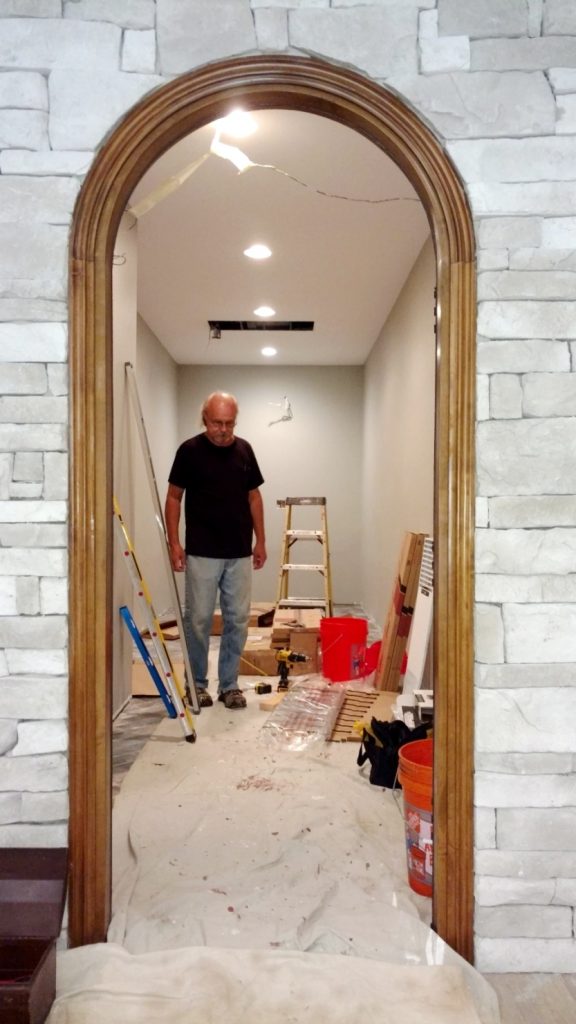 At Harvest Custom Wine Cellars and Saunas, we make sure that every wine room we build has correct insulation to prevent air leakage. Keep in mind that your wine cellar door must also be tightly sealed and insulated to help achieve a stable environment essential for the graceful aging of your wines.
A custom wine cellar door built by a professional will not only prevent wine damage; it will also save you money on energy bills. How? A wine room door with poor insulation will force your cooling system to work harder to achieve the ideal wine storage conditions, resulting in higher energy consumption.
Exterior Grade Custom Wine Cellar Doors Manufactured by Specialists in Washington, DC
To ensure that no warm air enters and no cold air escapes the cellar, we use exterior grade doors in all of our custom wine cellar projects in Washington, DC and the surrounding areas to ensure that every entryway can withstand the humid conditions in the refrigerated wine cellar.
A wine cellar door made of a poor material will result in warping, causing varying humidity levels and temperature fluctuations. All of our doors are constructed with 1 ¾" in thickness.
Another way to seal the entrance to your wine cellar is by making sure that it is equipped with sealing components. To ensure that there is no gap around your door, we install weather stripping on all the edges and along their jambs.
We also add an automatic door bottom to prevent cold air loss. This door component helps seal your wine cellar by shutting the door automatically when someone forgets to close it after entering or leaving the room.
Insulation of Doors: a Crucial Step in Custom Wine Cellar Construction
At Harvest Custom Wine Cellars and Saunas, we use the LVL (Laminated Veneer Lumber) technology in door construction. This process will increase your door's durability, stability, and strength. It involves connecting multiple layers of thin wood using adhesives. The wood produced is highly resistant to shrinking and warping.
Additionally, the LVL technology also provides better insulating properties to your door. A wine room with better insulation will prevent environmental factors from interfering with the refrigeration unit's cooling efficiency.
Nowadays, we still use Mortise and Tenon, which is a traditional technique in manufacturing doors. This process involves joining and interlocking the two components of the door (Mortise and Tenon) to create corners with maximum durability.
For glass wine cellar doors, we use dual paned and thermally insulated glass panels to help prevent condensation from forming inside your cellar. The two glass panes are joined together, leaving a small space filled with gas to minimize heat transfer.
Popular Custom Wine Cellar Door Options for Any Type of Wine Collector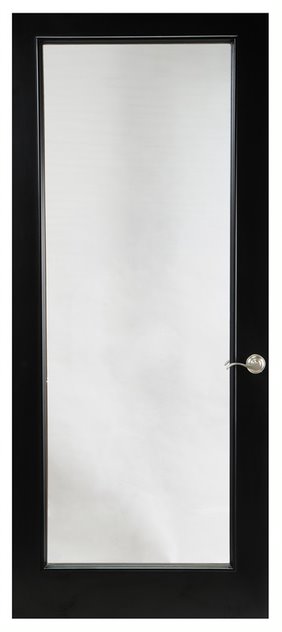 In wine cellar design and construction, we give importance, not only to functionality but also to the appeal of your door. For us, your custom wine cellar door must complement the existing décor of your home in Washington, DC. Moreover, we want your entryway to impress guests.
We offer ready-made doors. However, if you want the entrance to your wine cellar to be appealing, a custom door is the best option. With various styles of door available, it is a smart idea to consult an expert. At Harvest Custom Wine Cellars and Saunas, we recommend custom wine cellar doors from Iron Wine Cellars because of their attention to detail and design technology. Below are a few style options.
Barolo Doors
The Barolo style door is one of the more popular designs. Barolo style doors are designed with either arched and beveled glass or square with no glass. They are manufactured in standard Knotty Alder with an LVL core. You may choose between a Barolo glass and solid door.
You can add sidelights that add to the wow factor of the entryway. Custom etching in the dual pane glass or carvings can also be added to this wine cellar door. You may opt for a double Barolo style door if you want your wine collection to be more visible from the exterior.


Chianti Doors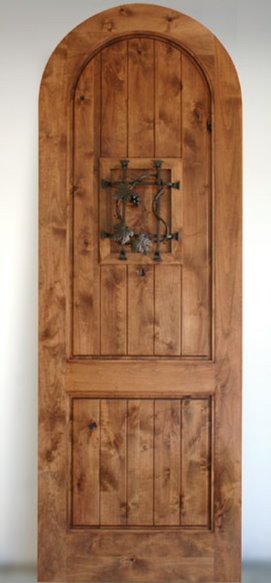 Chianti doors are designed with a solid LVL core door and high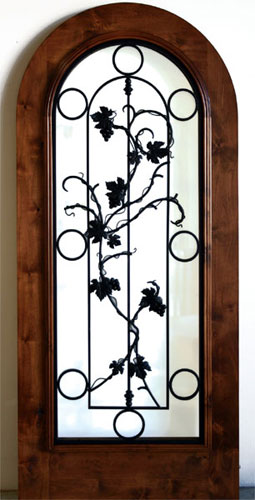 resistance to warping. It comes with a false speakeasy window. They have a grapevine design on wrought iron with an arched top. This door style is suitable for traditional custom wine cellars. You may opt for a carved door to add character to your entryway.
Tuscan Doors
Tuscan Doors have dual pane glass and wrought iron design hinged for easy cleaning. They can be either a square or an arched top door. The wrought iron with a grapevine design is operable to provide ease in cleaning. You can customize the wrought iron detailing with intricate designs.
Coto Doors
Our Coto style custom wine cellar doors have an arched top. However, we can create a square top to suit your needs. It consists of dual pane glass with a custom wrought Iron design. They are hinged for easy cleaning.
The picture on the right is an example of a Coto style door, which includes a hand-carved grapevine in the middle section.
Santa Rita Doors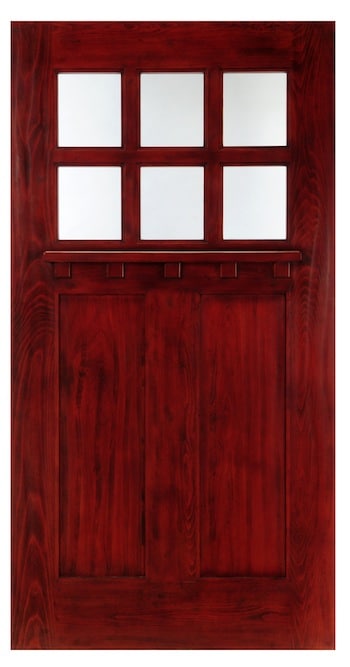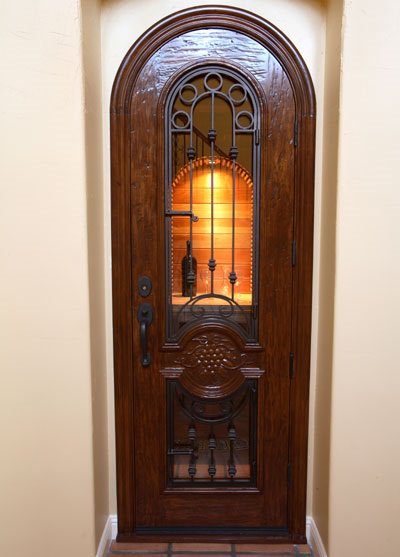 Santa Rita door is a classic door made of solid wood (two panels) at the bottom and size windows at the top. One stylish and unique feature of this door style is the shelf positioned below the windows. The glass panels are thermally insulated to help maintain the optimum conditions in the cellar.
>>> Learn more about our available wine cellar product lines HERE.
Custom Wine Cellar Doors for Every Style of Cellar
Custom wine cellar doors not only protect your collection but also can add a design statement when family and friends enter your cellar. Contact Harvest Custom Wine Cellars and Saunas today to start planning your dream cellar for your home in Washington, DC.
We are happy to answer all your wine cellar construction related questions!