Work with a Top-Notch Wine Cellar Contractor in Washington, D.C.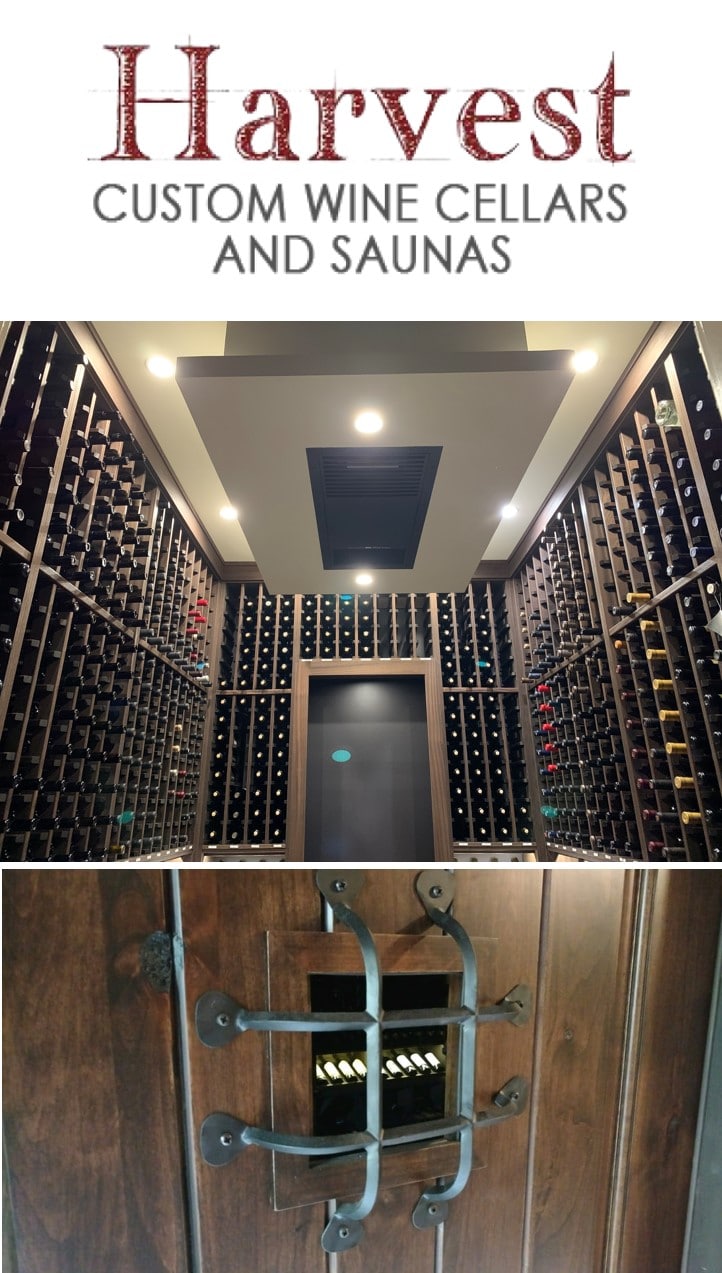 Choosing a company that has proven its expertise and reliability in designing and building custom wine cellars will ensure that everything is in place. Harvest Custom Wine Cellars is a top-notch wine cellar contractor in Washington, D.C.. We aim to protect your investment by creating a safe wine storage facility for your collection. Our team also makes sure that every design is exceptional. You can relax while we are building your dream wine cellar.    
Why Choose Us as Your Wine Cellar Contractor in Washington, D.C.
Why should you be keen on choosing a contractor for your wine cellar project? How can you be sure that your chosen company is a professional builder and will put you at ease? Trusting someone with building a wine cellar can be worrisome, but with thorough research, you will e able to select the best contractor, resulting in a less stressful building process.  
Harvest Custom Wine Cellars, a reliable wine cellar contractor in Washington, D.C., offers an innovative wine storage solution for every budget. 
For many years, we have helped homeowners build a safe and beautiful wine cellar for their prized collection. In this article, we will provide tips that will help you choose the best contractor for your project. Here are the essential questions that you should ask before hiring a professional.  
What are the Reasons That Make Your Company Different from Others?
This question will help you know the company's building experience, how it has been in the business, its portfolio, and the innovative products it offers. At Harvest Custom Wine Cellars, we have built safe and exceptional wine storage facilities, and we have proven our passion, creativity, and expertise in the construction industry. For many years, we have been receiving positive reviews from our happy clients.  
As an expert wine cellar contractor in Washington, D.C., we are proud to offer innovative wine storage solutions for residential and commercial applications. We use only high-grade materials supplied by trusted manufacturers. When you work with us, you will have a worry-free experience because we will take care of everything.  
Our team is composed of experienced designers, knowledgeable builders, and licensed HVAC technicians. We can transform any room into a luxurious-looking room ideal for displaying and storing wines.  
How Do You Create Designs That Stand Out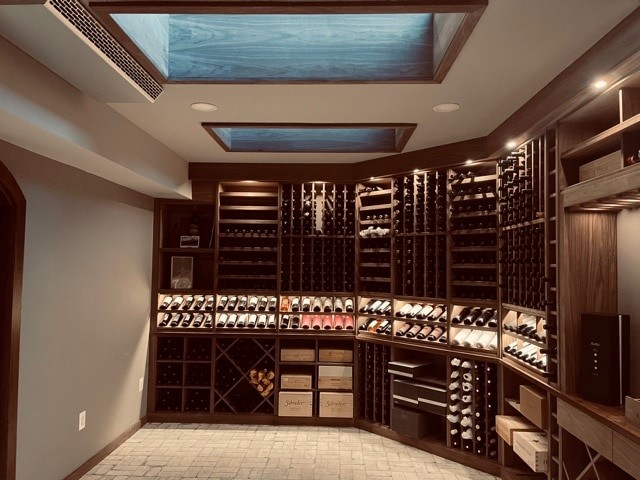 When you work with a wine cellar contractor in Washington, D.C. or McLean, Virginia, your custom wine cellar will surely be what you envision it to be. Our goal is for our clients to have a hassle-free experience from the beginning to the completion of the project.  
Designing wine cellars is not an easy task for non-experts. For Harvest Custom Wine Cellars, creating a design for every client is fun and fulfilling. To help us achieve the desired result, we will work closely with you.  
We will assess all of your needs to create the perfect design layout for your wine room. Our team is trained to have a keen attention to detail to achieve accuracy and thoroughness when accomplishing a task.  
We will create a design based on the information we gathered through an interview and on-site visit. When you choose to work with us, we will provide a free design package, which includes 3-dimensional drawings.
The images include elevation views, racking styles, dimensions, and bottle capacities. We will send our design proposal, and once you have approved it, we will proceed with the construction phase.   
As a Reliable Wine Cellar Contractor, What Procedures Do You Follow to Prepare the Room Correctly?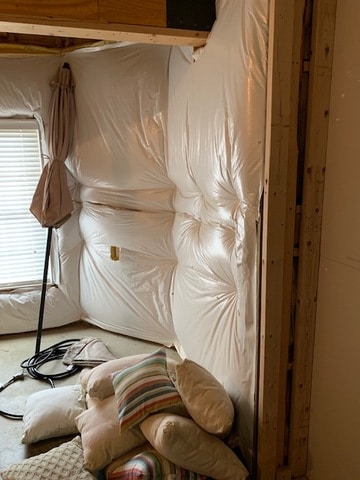 Wine room preparation is a crucial step in wine cellar construction. It should be done correctly so as not to compromise the efficiency of a wine cellar. At Harvest Custom Wine Cellars, we know and understand the vital role of correct insulation and vapor barriers in creating the ideal environment needed for the long-term aging of wines.  
We will start with framing the room, installing electric wiring, and rough-in plumbing. When these are completed, we will insulate the walls and ceiling based on the amount of glass used in the walls and doors, and the location size of the wine room. Considering these factors will help determine the R-value required for your wine cellar.   
Extreme changes in the temperatures and humidity levels have adverse effects on the quality of the wines. Proper insulation and installation of the vapor barrier will prevent the warm air from entering your wine cellar and the cold air from escaping. 
Keep in mind that when stored in high o fluctuating temperatures, your wines will deteriorate quickly. To preserve their desirable characteristics, they must be kept at 55 to 65 degrees Fahrenheit.     
For the humidity level, wine requires 60 to 70 percent. High humid conditions can trigger mold and mildew growth in the ceiling and wall cavities, which can damage the structural integrity of your wine cellar. Moreover, mold can also gown on the cork and contaminate the wine.  
Insulation Material
We use closed-cell spray foam polyurethane insulation because it is the most effective type of insulation. This material expands to fill even the tiniest gaps, cracks, or cavities in the walls and ceiling. Another reason it is widely used by wine cellar contractors in Washington, D.C., is because it can act as both an insulator and a vapor barrier, saving you money.  
How Do you Choose and Install Wine Cellar Cooling Systems?
The climate-control system plays a significant role in proper wine storage. As an experienced builder, we perform a heat load calculation to determine the correct size and type of cooling unit for each project. We offer high-grade wine refrigeration systems from WhisperKOOL, Wine Guardian, and CellarPro. Depending on your needs and requirements, the cooling unit can be a self-contained, ducted split, or ductless split.  
Work with a Top-Notch Wine Cellar Contractor in Washington, D.C.
When you work with a reliable wine cellar contractor in Washington, D.C., like Harvest Custom Wine Cellars, you will be have a hassle-free experience. Our expertise, high-grade products, and excellent service help us build a good reputation in the construction industry.  
If you want to talk to a specialist, please do not hesitate to call us at (804) 467-5816!