Amazing Basement Wine Cellar Transformation in Richmond
Basement wine cellars are often the most interesting to have in a home because the rather dark ambience creates a mysteriously cool vibe. Harvest Wine Cellars and Saunas custom builds basement wine cellars, and we're experienced at producing wine cellars in slightly challenging spaces, like an unmaintained basement in Richmond, Virginia. In this article, we want to show you a special basement wine cellar that we built inside a home and how we transformed the space from a dusty, worn-out storage space to an awesome, fully climate-controlled wine cellar.
Amazing Basement Wine Cellar Transformation in Richmond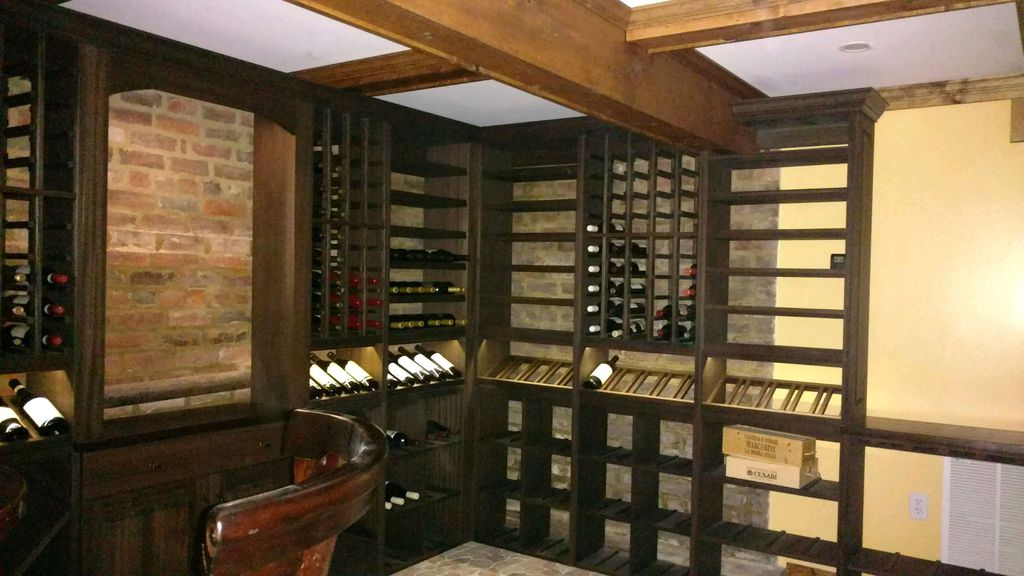 About the Owners of This Basement Wine Cellar
Before we dive into the wine cellar itself, we want to tell you about our wonderful clients first. This basement was owned by a very special couple who has lived in this century-old home for some time now. While they love traveling the world and exploring cultures, they have a special penchant for old-world styles. Classic designs of stone and wood easily captivates them and they wanted their basement wine cellar to manifest that.
Our couple was very involved in charity activities for the local community. They loved to invite people over and you can mostly find them together with friends and family. So we wanted to build a similarly special place for both of them to enjoy their wine, at the same time, a basement wine room where they could spend quality time with their loved ones.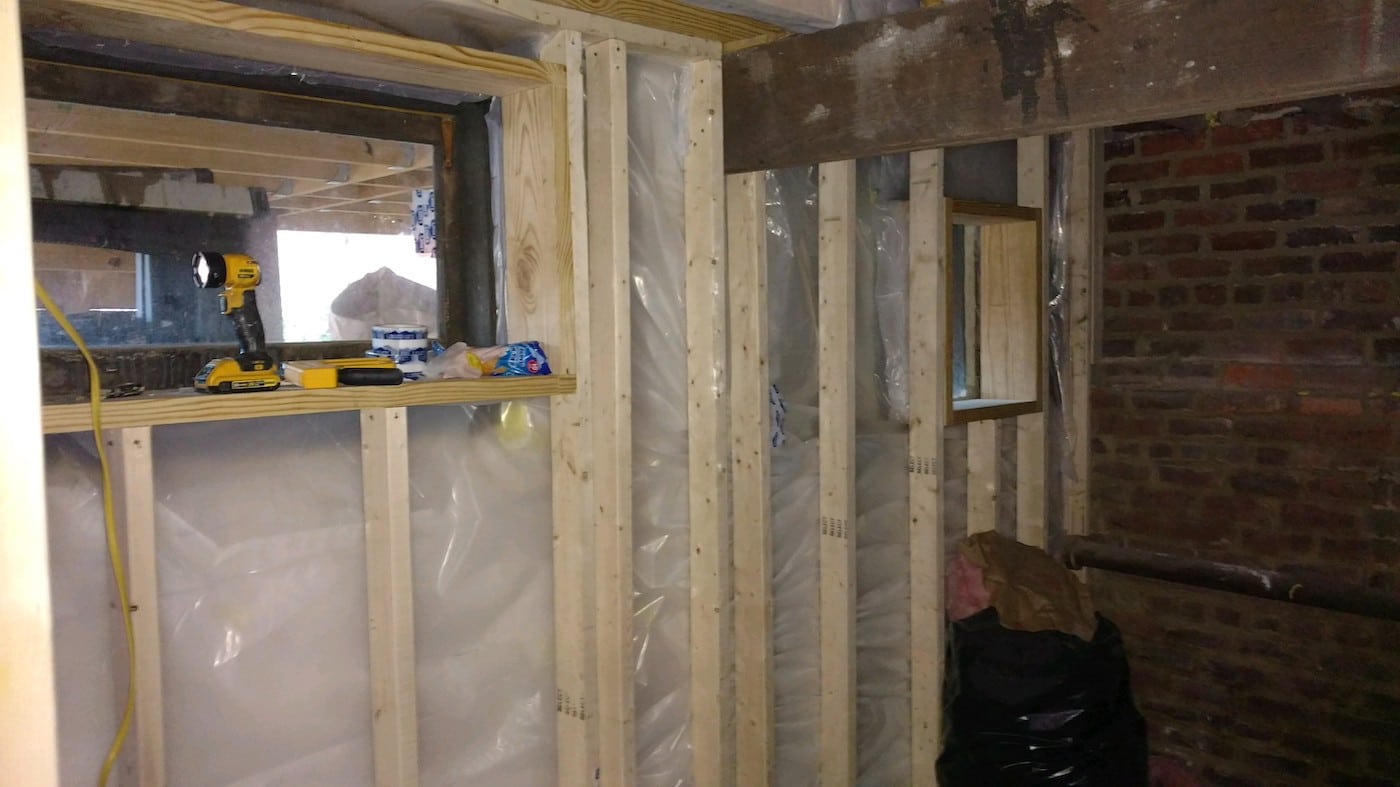 Starting Construction
As with all basements, this space was utilized as a storage space. The moment we stepped inside, there were coolers (Coleman), an unused fridge, a plethora of cleaning materials, seasonal decorations (like Christmas ornaments), trolleys, boxes full of we-didn't-know-what, and more. So the first step was to take everything out so we can work with a blank canvass.
We thought the space was exciting already because the original build reflected the style that the owners wanted. We just had to iron out the insulation, add the wooden racks and the enclosure to make the wine room. We even retained part of the brick wall because we thought it was beautiful.
Basement Wine Cellar Walls and Ceiling
Because everything in this basement was part of the foundation and the load-bearing structural components of the house, we found it best not to demolish anything and just create the design around what was already there. That included retaining the post and just covering the concrete ceiling beams with hardwood.
For the walls, we installed new studs and joists to accommodate additional insulation. We used spray foam insulation for the walls and did the same on the ceiling. Together with the support beams (enclosed in hardwood), we were able to create classy coffered ceilings for this project. Spray foam insulation is excellent for wine cellars because the foam can easily slide into narrow cracks and holes, ensuring that water molecules in the air will not be able to diffuse easily into the wine cellar.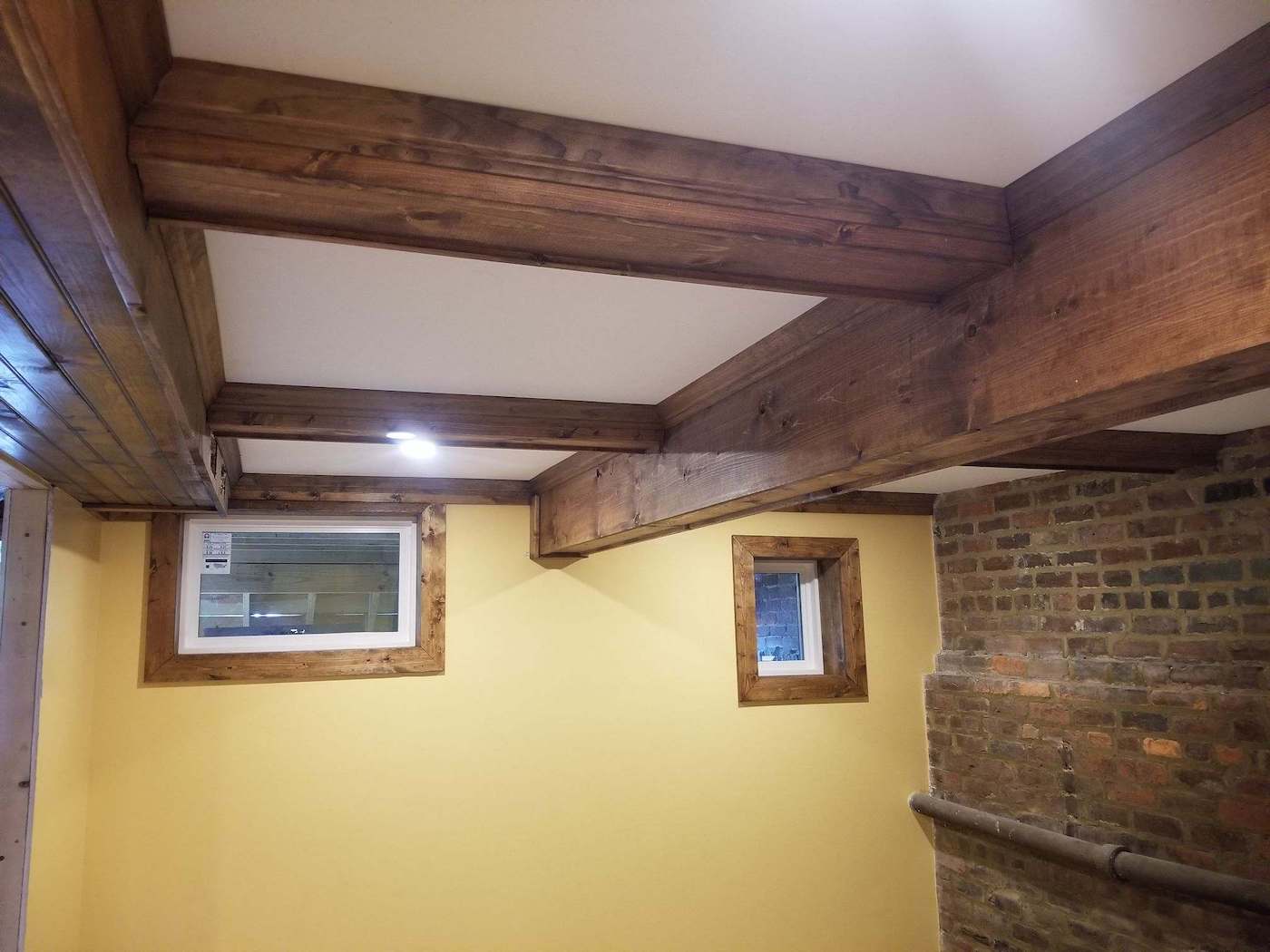 Insulation is critical for all wine storage units. Wine tastes best and lasts longer when kept at an optimal temperature and humidity range. So whether you're having a glass wine cellar in the kitchen, under the stairs, or in the basement, setting up the right amount of insulation should be a priority.
Wine Cellar Racks and Display Plan
Because we were working to build a rustic, old-world wine cellar, wooden wine racks were the instant choice to hold the bottles. You can either order modular wooden wine racks or have everything custom built and assembled onsite. If you have a small wine collection or are just starting your collection, modular wine racks can be enough. However, if you're planning to grow your collection or you already have plenty of wines, getting customized wine racks is more recommended because you can precisely allocated space for each of the bottles. Besides the convenience that custom wine racks offer, you can even save more since the shape and size would be at the right scale (nothing excess or lacking).
To complement the brick wall, we used dark-finished wood which enhanced the old-world feels of the room. We designed the entire rack with different storage compartments so the bottles can be displayed in different positions. Doing this can make your wine racks all the more interesting to look at!
There are sections where you can display the bottles vertically and there's also a row where the owners can display the bottles in a slanting position. We also incorporated single compartments for standard-sized wine bottles (750ml). This way, the owner can also categorize their wines according to sections!
Custom Wine Room Door Reminiscent of an Old Era
This basement had small windows that we renovated with tempered glass and wooden framing. The yellow walls now looked more rustic because of the windows. One of the many things we were very excited about when we're planning this basement wine cellar was the door. A hardwood door was not a question, and we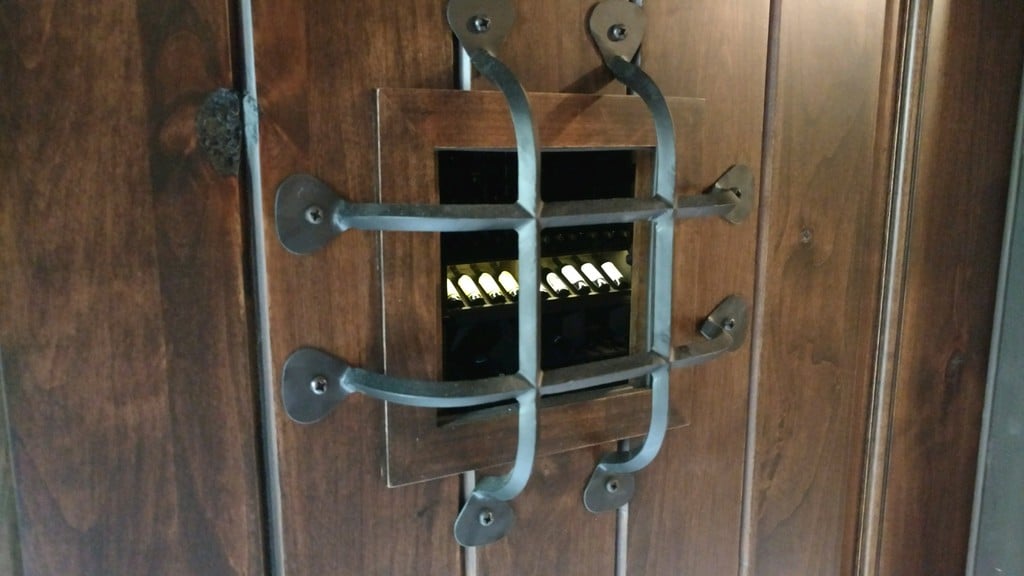 customized it further with wrought iron detailing. We placed an iron grill next to the glass window so the door really looked like it was done from a century ago!  When you work with professionals who have the passion and skills in wine cellar making, you can expect that your investment will be solid, built correctly, and designed meticulously.
Transform Your Residential Basement Into a Signature Wine Cellar!
If you're looking for a professional wine cellar designer and builder who understands every technical aspect of building long-lasting basement wine cellars, get in touch with our team at Harvest Custom Wine Cellars and Saunas! We're always available at +1 (804) 467 – 5816 or at +1 (443) 552 – 5084.