How Our Experienced Washington D.C. Experts Create an Outstanding Wine Cellar Design for You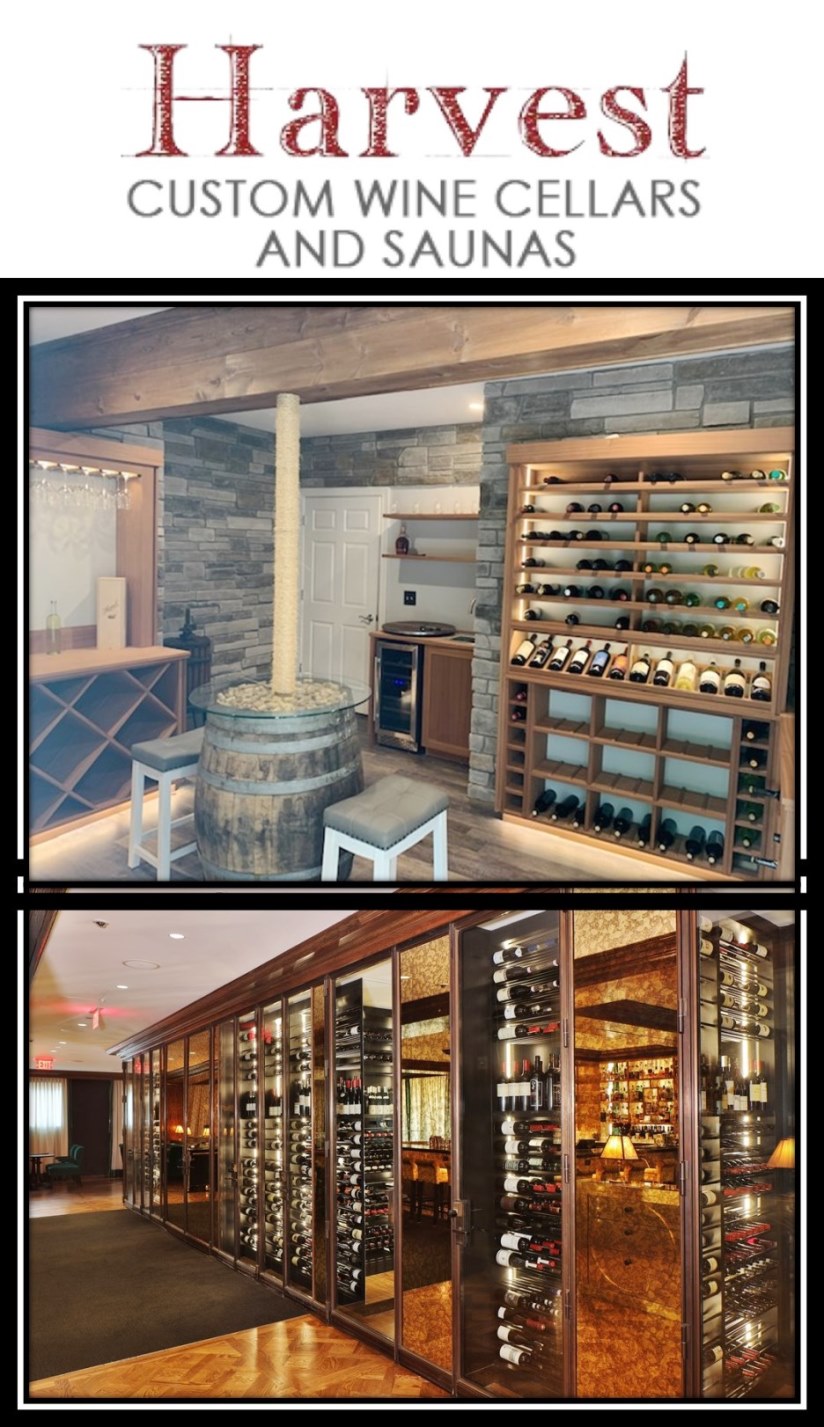 When choosing a company for your wine room installation project, it is crucial to research about its reputation and experience. At Harvest Custom Wine Cellars, our experts in wine cellar design will have been in the construction industry for many years. We offer state-of-the-art and efficient wine storage solutions for residential and commercial wine cellars in Washington, D.C.  
Wine Cellar Design Process by Our Experienced Washington D.C. Experts 
If you are a wine lover, incorporating a beautiful and functional wine cellar into your home enhances the aesthetic appeal of your property. An elegant wine storage and display area for your private collection is a good investment. It can be a place for entertainment for those who love to entertain guests and host wine events.     
If you are an owner of a business that sells wine, it could be a smart idea to add a wine cellar to your commercial establishment. Working with a reliable designer and builder will ensure that your wines are displayed in a beautiful and organized way. An eye-catching presentation of your products will attract potential customers, leading to an increase in profit.  
At Harvest Custom Wine Cellars, we are focused on ensuring that your wine cellar design is perfectly fits your aesthetic and functional requirements. To achieve the desired results and exceed the expectations of our clients in the Washington, D.C., area, we follow the correct process.  
The first step before designing a wine cellar is assessing the needs of the client. This is a crucial step in wine cellar construction because it helps us determine the specific needs for each project. We will conduct an interview and ask for the measurement of your wine room via phone. We will ask you several questions necessary for creating the perfect wine cellar design for your home or commercial establishment in Washington, D.C.   
We will also schedule an on-site visit with you to see the space firsthand and speak more about your ideas and goals. During the visit, one of our specialists will check the location where the construction will take place and the availability of an exhaust room.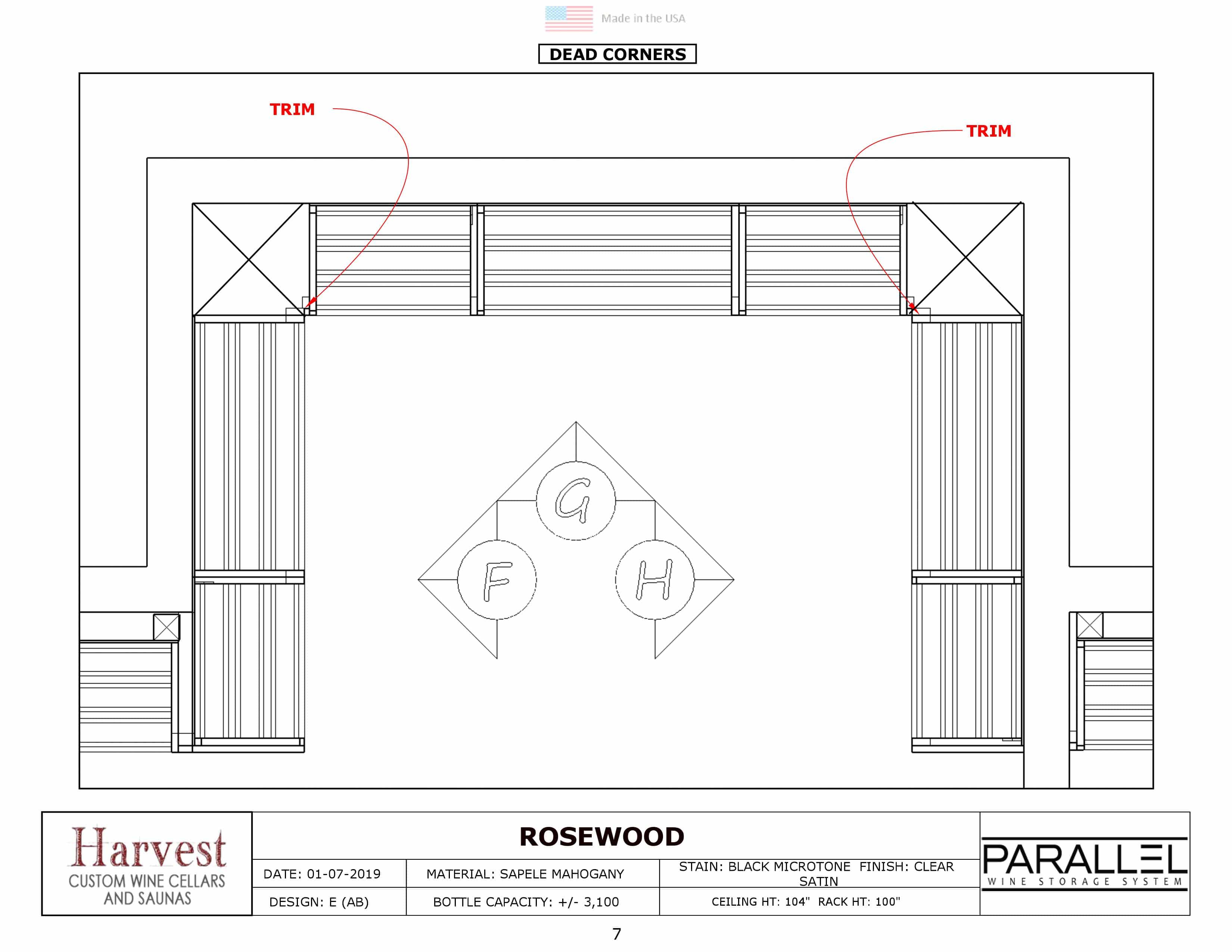 With keen attention to detail, we will take down the relevant information that will have an impact on the overall appeal and functionality of your wine cellar.   
Creating a 3-Dimensional Design
When you choose to work with Harvest Custom Wine Cellars, our experts in Washington, D.C., will provide a no-obligation 3D wine cellar design to help you visualize your dream wine cellar.  
The 3D rendering of your wine room is our way of communicating design ideas to you, enabling us to visually interpret your project and requirements conveniently and correctly.
With CAD images, we will be able to provide a realistic approach to visualizing your dream wine cellar and offer an opportunity for modifications to meet your needs. Conveying design concepts using this effective platform is very effective, allowing us to show the relationship of every component and element of a wine storage facility.  
What You Must Know About 3D Wine Cellar Design for Washington, D.C.
Our 3-dimensional wine cellar design package consists of architectural drawings showing the various elevations of the wine cellar. These elevations provide views of the completed wine cellar from different angles.  
The CAD drawings also show the dimensions of the room and racking, bottle capacities, racking styles, door design, and wine cooling unit placement. The elements and measurements of the racking correspond to the actual size of the space.   
We will send the drawings to your email for you to review. If you have any changes, we will make alterations to the design. After sending the final design to you, we will wait for your approval before starting the construction stage.  
Essential Elements to Consider When Creating a Wine cellar Design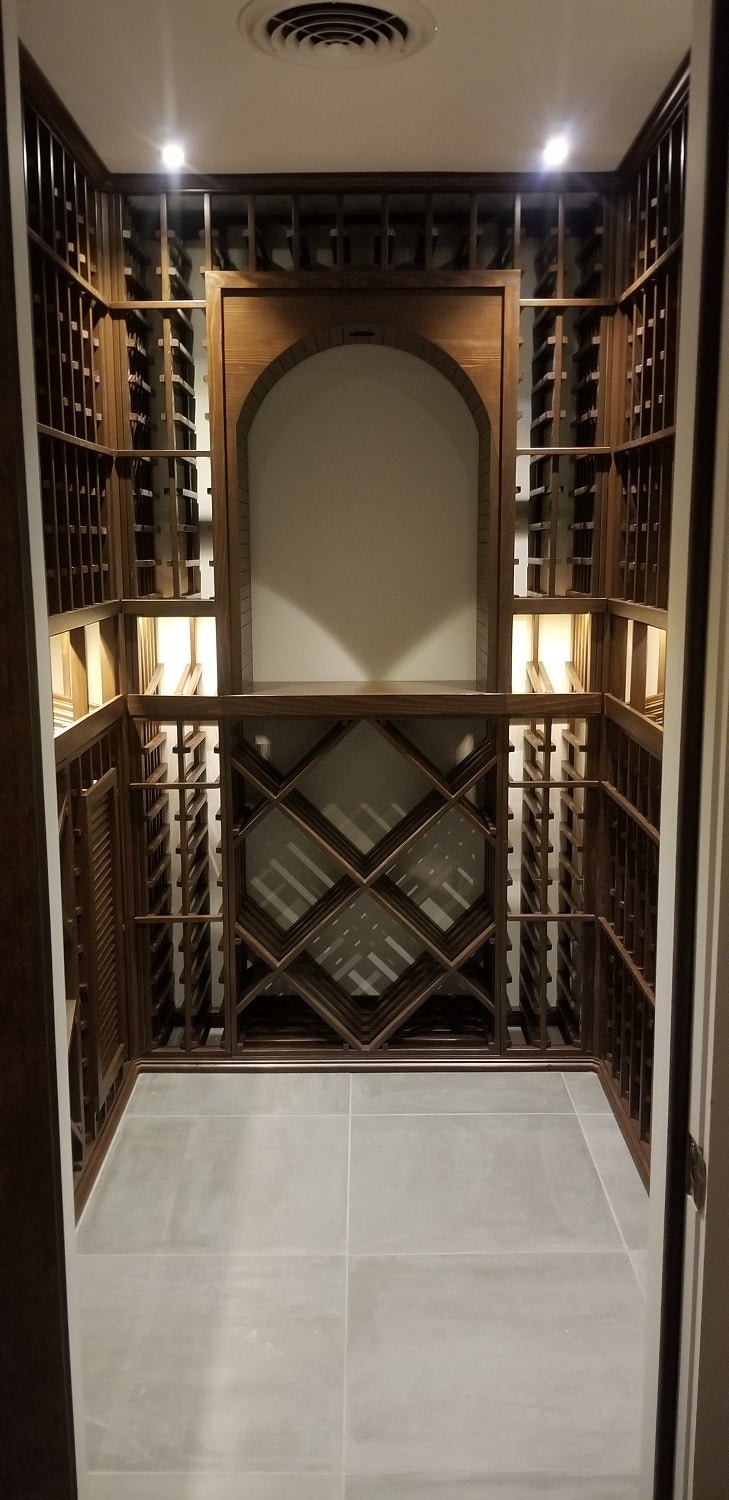 As an expert in wine cellar design, Harvest Custom Wine Cellars has been helping homeowners and entrepreneurs in Washington, D.C., for many years. The design of your wine storage system will depend on the size and shape of your wine room, the number of bottles you intend to store in your wine cellar, and your aesthetic requirements.  
For your racking material, you can choose from the different wood species we offer, which are all beautiful and high-grade. We will recommend the best option for your project, but we will recommend the best option for your space. The types of racking we offer are custom wine racks and kit (ready-made) wine racks.   
Another essential element involved in wine cellar design is room insulation. It plays a vital role in preventing air leakage to and from your wine room. 
To determine the amount of insulation or BTUs required for your wine room, we will perform a heat load calculation. This step will also help us in choosing the correct size of wine refrigeration system for your wine cellar.    
Wine Rack Designs 
At Harvest Custom Wine Cellars, the racking design for your wine cellar in Washington. D.C., we design wine racks with form and function in mind.      
Custom wine racks are designed to fit the shape and size of your wine room. This option allows you to incorporate the features that you want to enhance the aesthetic appeal and functionality of your wine cellar.  
If you have a limited budget, we recommend kit wine racks for your project. You may combine different racking styles to create a custom look without having to spend much.  
Work with Our Wine Cellar Design Experts in Washington, D.C.
When you work with an experienced wine room builder, you will have a hassle-free experience and achieve your desired result. At Harvest Custom Wine Cellars, our experts in wine cellar design will transform your space into a stunning wine display and storage area.    
If you want to talk to a design specialist, please do not hesitate to call us at (804) 467-5816.