Custom Wine Cellars Outer Banks: Why You Need One?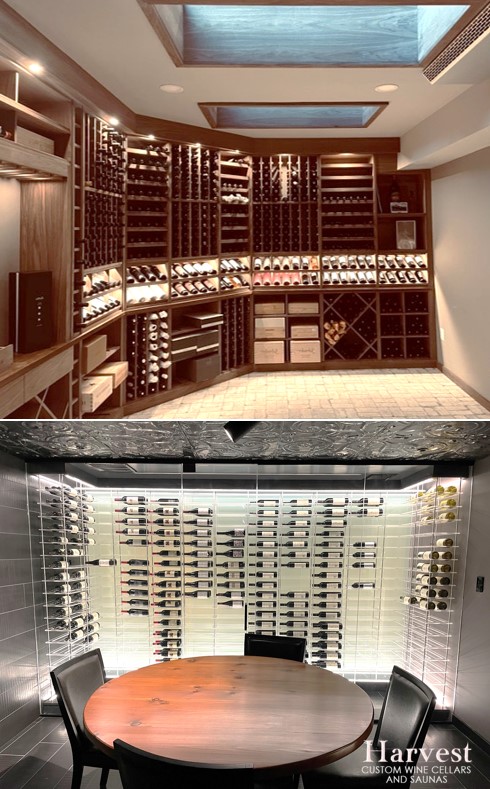 The Outer Banks in North Carolina, also known as OBX, is a dreamy coastal destination consisting of a 200-mile stretch of barrier islands. Its picturesque beachfront is one of the reasons it is a desirable location to live, providing a small-town feel with many things to see and do. Its known for its incredible homes and sea vistas in beautiful towns like Corolla, Duck, Southern Shores, Kitty Hawk, Kill Devil Hills, and Nags Head.

Its history is filled with shipwrecks and pirates, and its unique geographical location causes unusual weather patterns. During the summer months, the average high temperatures reach up to 80s with the lows in the mid-70s. The winters are milder than in inland areas, with average lows in the upper 30s and highs in the lower 50s.  
The residents are very welcoming and share the same interests and hobbies. Popular recreational activities include surfing, fishing, boating, swimming, windsurfing, and hiking. Celebrations, parades, and festivals are common during the holiday season.  
OBX boasts a community of elite members of the island who have high-end homes. It is also home to beautiful vineyards and wineries, inviting wine lovers to enjoy wine tasting. Outer Banks custom home wine cellars in towns like Corolla and Nags Head are getting more popular among wine lovers for so many reasons.
Wine is a favorite beverage in many parts of the world. As wine collectors increase, there is no doubt many people think of creating a safe and stylish place for their wine collection. The OBX is well-known as a haven for wine aficionados, and is host to popular events like the OBX Beer, Wine, and Spirits Trail. The tour includes stops at The Vineyard Voyage in Duck, TRIO Restaurant and Market and Tap That OBX in Kitty Hawk, Chips Wine & Beer, Outer Banks Brewing Station, and Swells' Brewery and Tasting Room in Kill Devil Hills, and Buffalo City Jug Shop and Fish Heads Bar& Grill in Nags Head.
 
Why is Building Custom Wine Cellars in Outer Banks, North Carolina in Demand?
Harvest Custom Wine Cellars is composed of experts who have a passion for building custom wine cellars in the Outer Banks. Our team has extensive knowledge in designing aesthetically pleasing and functional wine rooms. We have helped homeowners transform their space into a stunning display of their favorite vintages.  
We always make sure that all of your needs are met. Let us know your requirements, and we will create an exceptional design for your home. Having a custom wine cellar in your home offers many advantages. 
Custom Wine Cellars Outer Banks Add a Unique Feature to Homes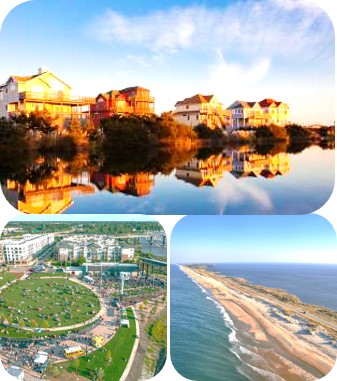 One of the reasons custom wine cellars Outer Banks are in-demand among homeowners is easy access to wines. Inviting guests to a wine-tasting party will be more enjoyable if you have easy access to different varieties of your favorite wines stored in your home wine cellar. You do not have to go back to a local store and travel back and forth to purchase wines.  
Increase Aesthetic and Resale Value of Your Residential Property
Another benefit of investing in a personalized wine cellar is the added aesthetic and resale value to your residential property. A traditional or modern wine room is a feature that adds style and a feeling of luxury to your home. When you sell your home in the future, it can be a deciding  factor for home buyers. A wine cellar can attract potential buyers because it is not a common feature in residential spaces, and it can provide them a place for relaxation and entertainment.  
How We Build Custom Wine Cellars in Outer Banks for Long-Term Storage
Harvest Custom Wine Cellars & Saunas, we build wine rooms equipped with high-grade components designed according to the specific needs of each client. We always make sure that they are installed correctly to prevent wine storage problems in the future.  
Choosing and Installing the Most Suitable Wine Cellar Cooling System for Your Needs
Life in towns like Corolla is beautiful and enjoyable, but homeowners who wish to install custom Corolla residential wine cellars must keep a few important facts in mind. The wine cooling system is a critical component of custom wine cellars in the Outer Banks. It helps maintain a stable environment in wine rooms. Therefore, working with an HVAC specialist will ensure that the most suitable size of the refrigeration unit is installed in your wine cellar. 
Our team is composed of knowledgeable HVAC experts who understands the crucial role of climate control systems in proper wine storage. We perform a heat load calculation to determine the BTUs required considering the size of the room, location, and the amount of glass used in the wine cellar. Skipping this process will result in wine storage issues.  
Installing a wine cooling unit that is too small or too big for your wine room will put your wines a risk. At Harvest Wine Cellars & Saunas, we use high-grade wine cooling systems from top-notch manufacturers like Wine Guardian, WhisperKOOL, and CellarPro. We offer wine cooling solutions for very budget.  
Wine Cellar Insulation: an Important Step to Wine Preservation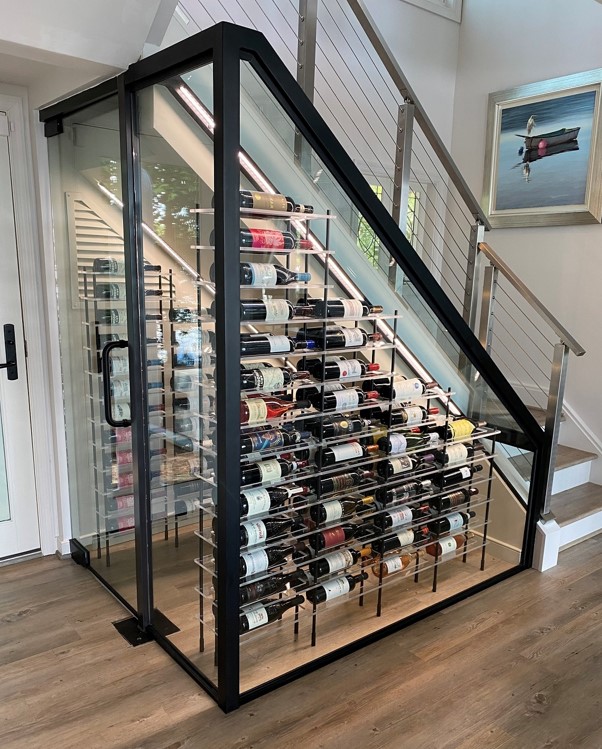 Refrigerated custom wine cellars Outer Banks must have the correct insulation installed to help prevent the cold air from escaping the wine room and the warm air from interfering with the cooling performance of your refrigeration unit. Keep in mind that an unstable wine cellar environment can alter the chemical composition of the wine and cause wine spoilage.   
Before installing the components of your wine cellar, our team will frame, install electrical wiring, and insulate the room. We use and recommend closed-cell spray foam insulation because of its effectiveness and reliability. It can fill even the tiniest gap in your ceiling or walls.   
Wine Cellar Doors
Our wine cellar doors are available in various styles and designs. We offer pre-hung and customized doors. IronWine Cellars is our trusted supplier of wine cellar doors. You may choose from doors made from solid wood, wood with glass, or wrought iron with glass.  
Elegant Wine Racks
We offer a wide array of wine racks from manufacturers like IronWine Cellars, Genuwine, VinageView, and Kessick. We will create a racking design that will transform your space into an exceptional wine display that will match the existing décor of your home.   
We have wood and metal wine rack systems, which can be mixed and matched to create a distinctive wine display of your collection. Custom wine racks allow you to add a custom feature to your racking design to make it more stylish. You may incorporate drawers, tabletops, case storage bins, stemware racks, cigar humidors, and bottle openings that will fit the bottles in your collection.   
Work with Experts in Building Custom Wine Cellars Outer Banks
Harvest Wine Cellars & Saunas specializes in building custom wine cellars and custom home saunas in Outer Banks. If you want to add a stunning and functional feature to your home, a climate-controlled wine room is a great option! 
Let us know how we can help you by calling us at (443) 552-5084!