Prevent Wine Storage Problems by Working with an Expert Builder in Baltimore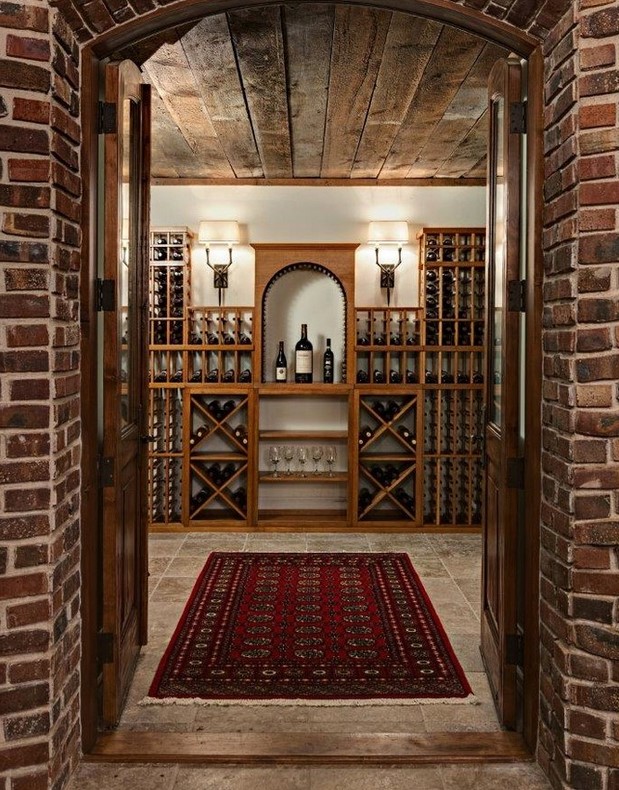 How can you tell that your wine is undrinkable? Signs of wine damage include off flavors and aroma. Imagine your disappointment, when instead of being filled with wonderful aroma of ready to drink wine you find a room full of spoiled, undrinkable wine. To prevent this, You must invest in a refrigerated wine cellar built by a trusted company to ensure the safety of your collection. At Harvest Custom Wine Cellars and Saunas, we work together to design and build wine storage facilities that will keep your precious vintages safe for many years to come.
What Wine Cellar Builders in Baltimore Want You to Know
If you are serious about wine collecting, you must be willing to spend time and money on building a safe storage place for your collection. Your hobby should be an enjoyable experience. You do not want to work with a builder who lacks the knowledge and skills in wine cellar construction. If your wine cellar is not built correctly, your wines will spoil, resulting in a waste of investment.
Understanding the Role of a Stable Environment in the Proper Aging of Your Wines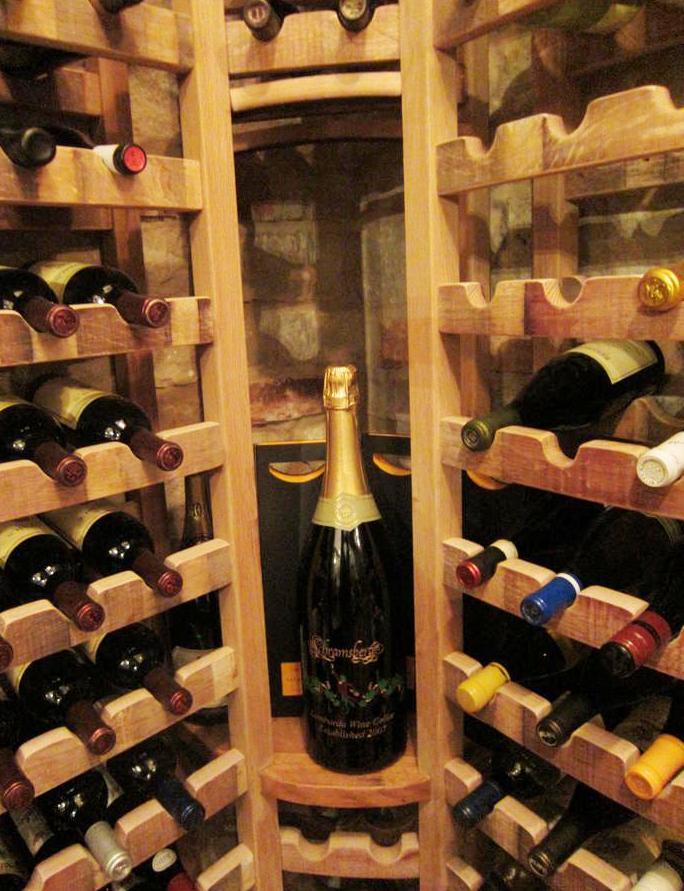 Have you experienced opening a bottle of wine and greeted by an unpleasant smell? Poor storage conditions cause wine defects. Wine degrades easily because it does not contain sufficient alcohol to prevent it from spoiling.
Wines taste better as they age. Those which have low alcohol content and high acidity, are intended for long-term storage. However, if they are kept in a room that is not capable of achieving the optimum conditions, they will become undrinkable in a few months. Your favorite vintages will go to waste.
Wine Defects Caused by Poor Wine Room Conditions
Many factors can cause wine faults or defects. These include heat, light, odor, and vibration. It is essential that you and your chosen builder understand why it best to store wine in a room where the temperatures and humidity are at their ideal range.
Wine Defects Caused by Heat or High Temperatures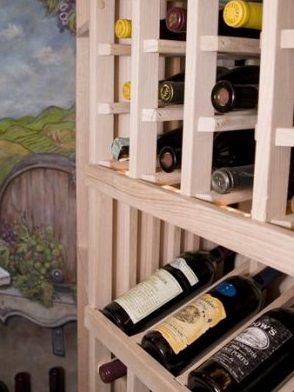 The temperature in your wine cellar must be between 55 and 65 degrees Fahrenheit, and the humidity level must range from 60 to 70 percent. If the temperature is too high, the wine's aging will be accelerated, resulting in spoilage. Wine will also undergo visual changes, such as browning.
Moreover, too much heat will affect the cork's sealing ability. The cork will reduce in size and pushes the cork out of the bottles, allowing air to enter into the bottle. When this happens, the wine will be oxidized, causing it to have caramel or nutty taste.
"Maderized" is a term used to refer to the condition when the wine is exposed to too much heat. To avoid maderization of your wines, you must not keep them away from heating devices such as radiators, hot water pipes, and appliances. On the other hand, temperatures below the normal range will slow down the aging process of the wine and can affect the flavors and aromas of the wine.
A wine storage specialist, like Harvest Custom Wine Cellars and Saunas, has extensive knowledge on how to build wine rooms that are capable of maintaining the ideal temperature essential for the graceful aging of your wines.
Varying Humidity Levels: How Will They Affect the Quality of Your Wines?
High humidity levels will cause condensation to form in the wall cavities, ceiling, on the cork, and on the wine labels, which can trigger mold growth. Mold that grow in the walls and ceiling will damage the integrity of your wine room. When mold grows on the cork, the wine will be contaminated and become undrinkable.
As an expert builder in Baltimore, Harvest Custom Wine Cellars and Saunas always sees to it that the wine cellars they construct are equipped with components necessary to achieve the ideal humidity levels.
Exposure to Harmful UV Light Also Causes Wine Defects
Have you opened a bottle of wine that smells like cooked cabbage, wet dog, or wet newspaper? Unpleasant smells indicate that the wine was light-struck. This wine defect is caused by too much exposure to ultraviolet light, which breaks down its sulfur compounds.
Experts recommend not to place wines in areas where they receive direct light coming from bulbs and sun. When exposed to too much light, volatile sulfur compounds will form, giving the wine off flavors and aromas. To minimize the risk of "light strike," most wines are bottled in colored glass.
Protect Your Collection by Keeping them in a Wine Cellar Equipped with a Proper Cooling and Lighting System by Experts in Baltimore
At Harvest Custom Wine Cellars and Saunas, we are passionate about designing and building wine cellars equipped with a reliable cooling system. We care for our client's wines. Therefore, we always make sure that the wine rooms we create are intended for storing wines until they are ready for consumption.
The Key Role of an Efficient Wine Cellar Cooling System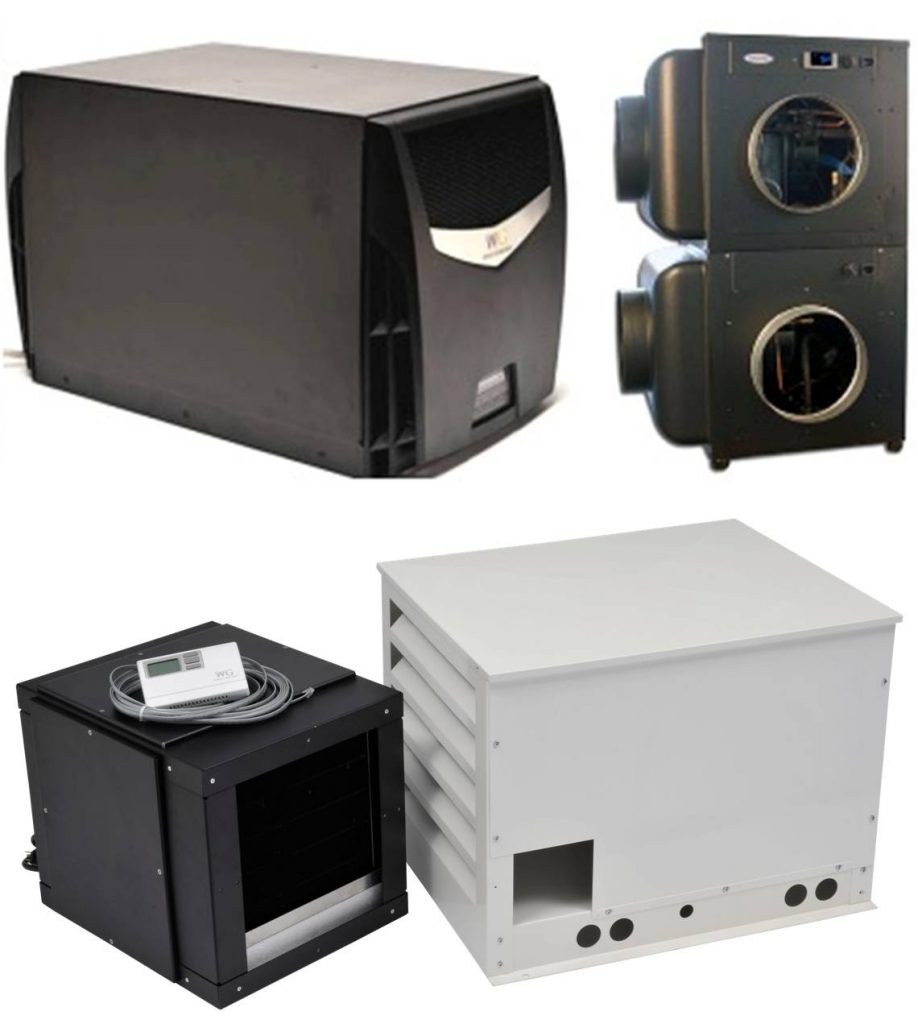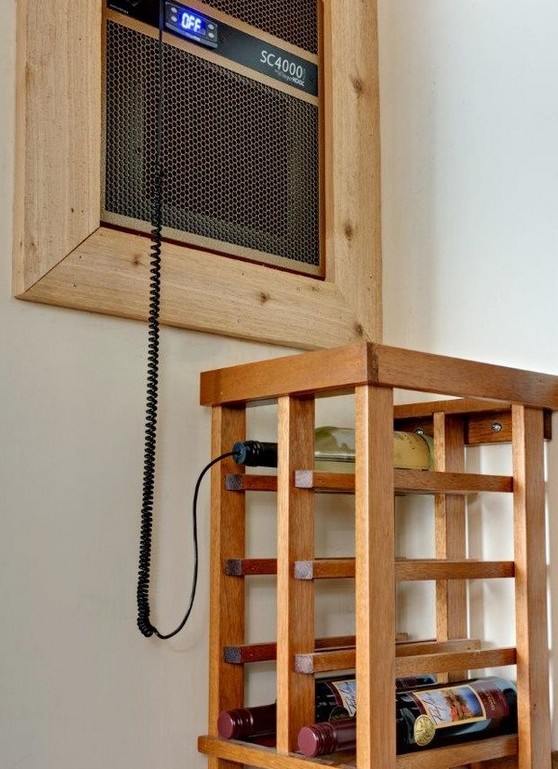 Always keep in mind that wine is a perishable product. It requires a cool and dry environment to reach its maturation before consumption. If you want to enjoy your favorite vintages for many years, you must store them in a climate-controlled wine cellar designed by Wine Cellar Designers Group.
We have solved many wine storage problems in Baltimore. All of the wine cooling products we install are commercial grade and manufactured by top-notch companies such as Wine Guardian and WhisperKool.
Your Wine Cellar Lighting System Also Plays a Significant Role in Keeping Your Collection Safe
You cannot just use any type of bulb to illuminate your wine cellar. At Harvest Custom Wine Cellars and Saunas, we recommend LED (light emitting diodes) lights because they offer many benefits. Aside from being aesthetically appealing and energy saving, the LED lighting system is the best option because it is safe and consumes less energy.
Remember that too much heat can damage wine. The best thing about LED lights is that they emit less heat compared to regular bulbs. They also help keep your energy bills low and have a longer lifespan than other types of lights.
Want to Keep Your Wine Collection Safe? Work with Wine Storage Experts in Baltimore
Poor construction of your wine cellar causes wine storage problems. If you want to preserve the quality of your wines, work with a company that cares for your wines. Harvest Custom Wine Cellars and Saunas has extensive knowledge, passion, and creativity in correct wine storage, and designing and building wine cellars.
Need help? Contact us today at 804-467-5816!